Who will earn a Middleweight title shot?
As far as fight cards go, UFC 198 is perhaps the most star powered event we've seen this year. The co-main event could easily be a main event on any other card, so it's a real treat that we'll be able to see such high level individuals face off for a shot at Middleweight gold. Ronaldo "Jacare" Souza versus Vitor Belfort is perhaps the most important fight on this card besides the main event and is well deserving of it's co-main event status.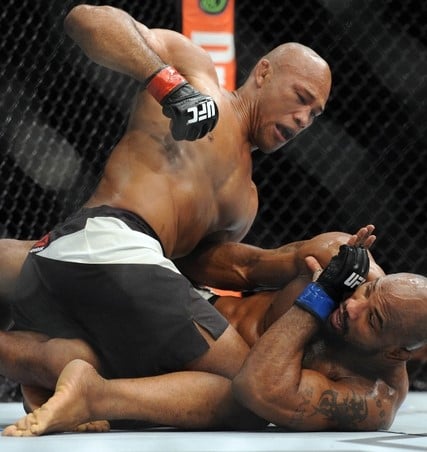 Many have been focusing on Jacare's ground game in this bout, but really that's just one facet of his game that Belfort will have to be worried about. Jacare has some tremendous power in his hands and though he isn't known as a kicker, the jiujitsu world champion does have some devastating and creative kicks in his arsenal. Jacare's best chance against Belfort is on the ground, but despite that a knock out isn't necessarily something that's impossible. The real challenge for Jacare on the feet is the speed of Belfort. Even at 39 years old, Belfort still has some of the fastest hands in the business and has the capability to knock out any top Middleweight. If Jacare hopes to do well on the feet he'll have to use proper distancing and keep Belfort honest with the occasional take down attempt.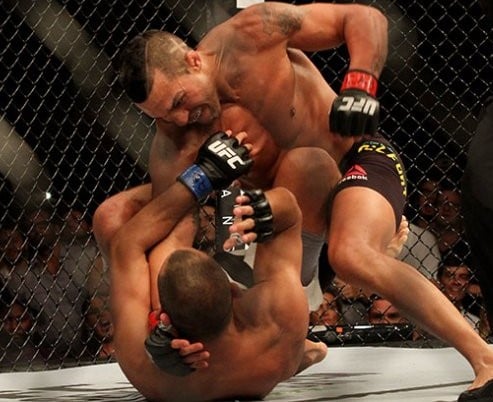 A pioneer of the sport who has been competing at a high level for almost two decades now, Vitor Belfort is still one of the most dangerous fighters in the world. After the TRT ban, many have wondered if the treatment was the secret to his success. A failed attempt at the title against Chris Weidman had fans convinced that Belfort would never be the same without the treatment. A knock out over a declining Dan Henderson hasn't garnered any confidence in the fans either. Yet Belfort is still as dangerous and fast as ever. The key for success in this match up is for Belfort to pick his spots to explode and let Jacare make mistakes in the striking realm. Jacare had trouble against the explosive Yoel Romero in their bout at UFC 194. If Belfort can play the outside game, draw Jacare's attack then make him pay with counters then it's very likely that Belfort can obtain a KO victory. While many would be inclined to close the door on Vitor Belfort's career, there still seems to be a spark in the old lion's eye. His speed, power, and killer instinct will help him if the fight stays on the feet. He'll have to avoid Jacare's wrestling and jiujitsu, but if Belfort is able to keep his distance, time when Jacare lunges in, and land a sharp counter, then we could be looking at Belfort getting another shot at the Middleweight belt. It may be a bit of a shocker, but the pick is Vitor Belfort to shock Jacare with a knock out in the first round. Do you think Vitor Belfort will turn back the clock or is it Jacare's time to shine? Follow Generation Iron MMA on Facebook and Twitter. Also, be sure to share, like, and comment to show your support.
---
Jonathan Salmon is a writer, martial arts instructor, and geek culture enthusiast. Check out his Twitter and Facebook to keep up with his antics.