Georges St-Pierre has gotten shredded in his post fight career.
Georges St-Pierre is looking absolutely shredded these days. The former UFC welterweight and middleweight champion recently revealed his new and improved physique. The most shocking part is that St-Pierre is looking in this kind of shape at age 40. His dedicated workout routine and training regimen continues to be rigorous for a retired professional MMA athlete.
Georges St-Pierre was once known for dominating the opposition in the UFC. Now these days the former UFC welterweight and middleweight champion has been known for his roles in shows like The Falcon and The Winter Solider. Notably, he starred alongside UFC stars Ronda Rousey and Jon Jones in the Kevin Costner Narrated MMA biopic The Hurt Business.
How do you say "you just messed with the wrong French guy" without actually saying it?
View this post on Instagram
The combat sports athlete has become a full-fledged star at this point. But recently the former UFC champ has been in the news for another reason: his incredible physique.
Georges St-Pierre has always had an incredible physique. When he was dominating the UFC welterweight division, St-Pierre did so with a style and class all his own. He not only performed like a high level athlete, but he also looked the part as well. With an absolutely shredded physically form, St-Pierre sat atop the welterweight division and ruled things with an iron fist.
Georges St-Pierre then retired from competition on top or rather that's what the MMA world thought. St-Pierre would eventually make his return to the octagon where he would take on then UFC middleweight champion Michael Bisping. In that bout St-Pierre would pack on a considerable amount of muscle to be able to contend with the bigger man.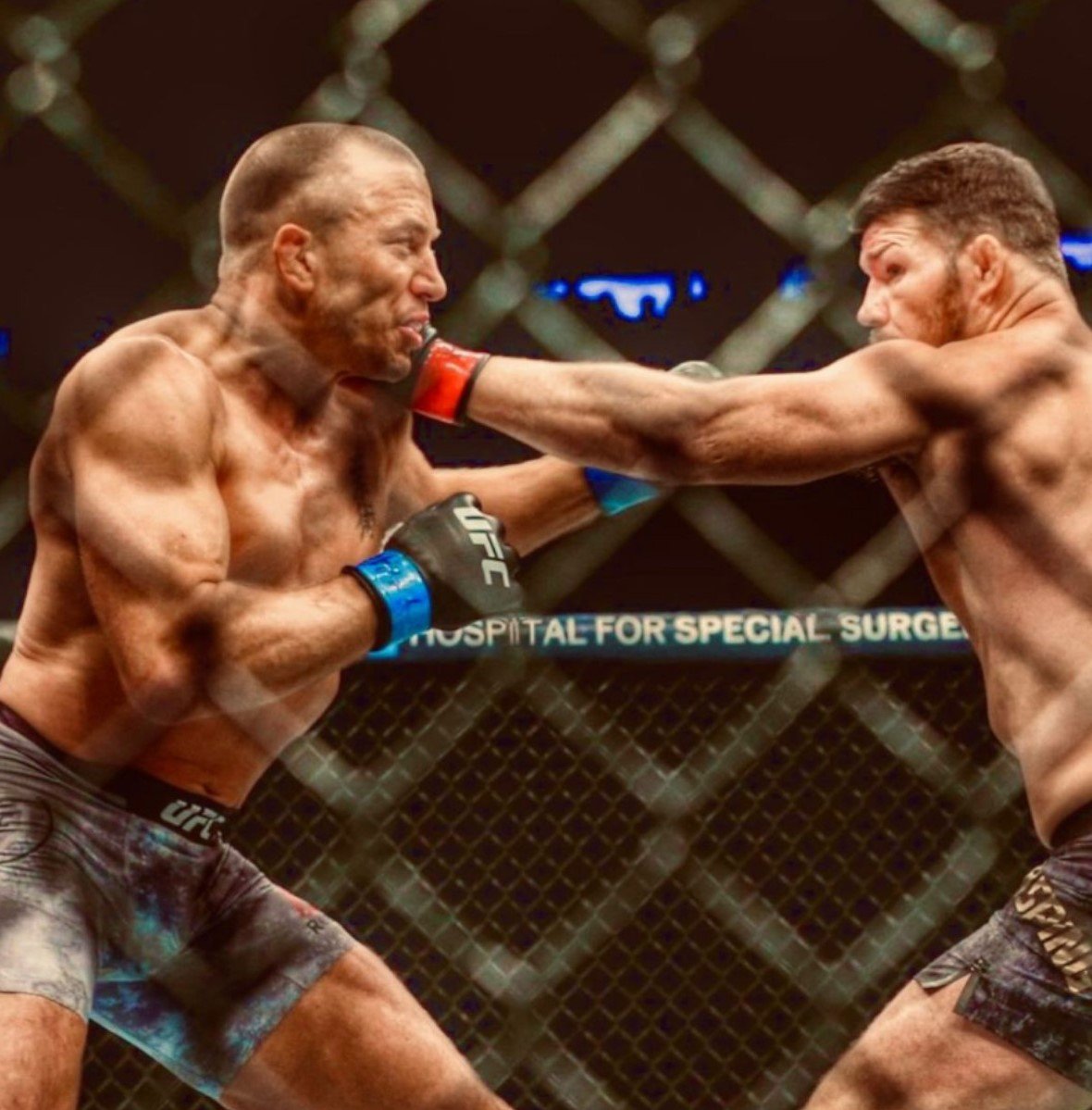 It seems that Georges St-Pierre was able to hold on to the muscle he built for that fight. A recent photo of the former double champ shows St-Pierre in absolutely shredded condition as he's stripped away layers of fat to reveal the muscle underneath.
Shredded Form
After cutting out processed food for few weeks, here's my final result. War face # 2 💪🏻
View this post on Instagram
Georges St-Pierre is looking in top condition and is putting many young fighters to shame in physique alone. Could we eventually see the all-time great back in action again? Only time will tell.
For more news and updates, follow Generation Iron on Facebook, Twitter, and Instagram.
---
Managing Editor at Generation Iron, Jonathan Salmon is a writer, martial arts instructor, and geek culture enthusiast. Check out his YouTube, Instagram, Twitter, Facebook, and Sound Cloud for in-depth MMA analysis.