Who is Jonathan Lemkin and UnNaturals Labs?
Jonathan Lemkin, the founder of the UnNaturals Labs, has always been a force for the betterment of society. A former police officer with a lifelong commitment to fitness, he founded UnNaturals Labs to help people with their health directly. UnNaturals Labs offers a variety of products such as proteins, pre-workouts, and energy boosters. Quality is an integral aspect of the company, and every blend is carefully formulated for strength and purity. Not uncommon are big hits such as Trenrage, the strongest pre-workout on the market.
Jonathan carries his values over to his company and he and his team have spent time helping the homeless, veterans, and overall giving back to the hardworking individuals that serve as the backbone of America. He always keeps his customers and athletes in mind and seeks to ensure that society remains healthy and cared for.
LA Fitness Expo 2019
UnNaturals Labs experienced steady growth before COVID due to the nature and success of their branding, logos, and mission. At the LA Fitness Expo 2019, the UnNaturals Labs booth won the award for the best booth. It was set up similarly to a presidential address, with podiums and American themed banners, and even two actors to play Hillary and Trump. Thanks to the ability to generate attention and provide amazing products at the same time, UnNaturals Labs continued to do better year after year.
How UnNaturals started
Even before UnNaturals was fully realized, Jonathan, an avid lover of health and fitness, had been active in the community and guiding newcomers and veterans in the health and wellness space alike. Jonathan had spent countless hours on forums and social media, personally responding to questions on fitness and health and giving his best and most honest advice to individuals. This effort, alongside an excellently run marketing drive, has kept UnNaturals Labs as a leader in the fitness space. If anything could be said about UnNaturals and Jonathan is his lifelong commitment to outreach and helping his fellow men and women. This stays true to this day.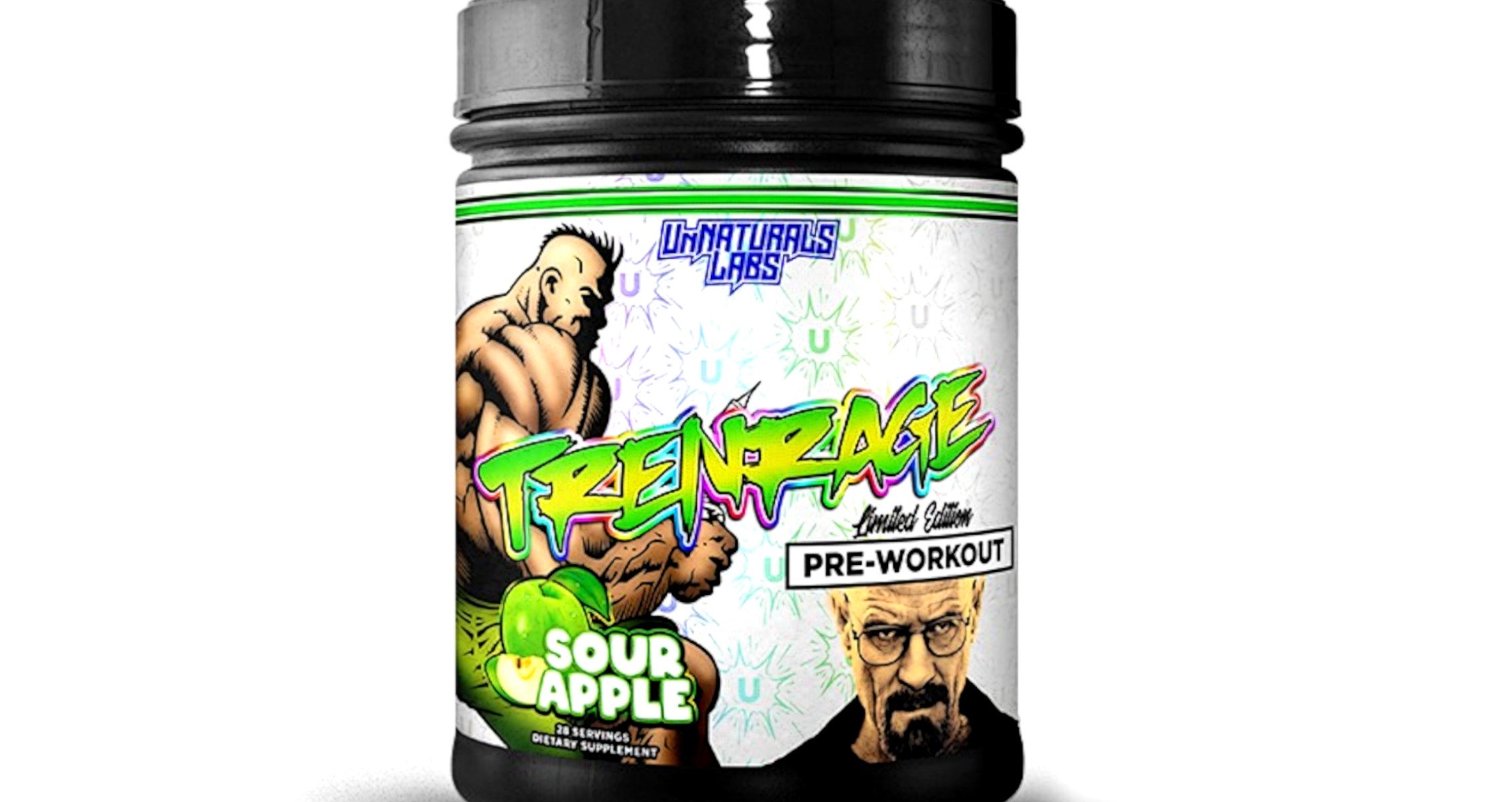 Click here to purchase Trenrage Pre-Workout
The Impact of Covid-19 on Health and Fitness with UnNaturals Labs
Covid-19 is currently still classified as a pandemic and has not relented in affecting people's lives. It has disrupted the economy, livelihoods, and the very way people conduct their daily lives. Covid has taken its hold on the way people live their lives, and some people are now learning to adjust in this current climate. People ended their gym memberships alongside other luxuries that they formerly utilized as they could not risk going out. More and more people became more health-conscious as they shifted to a more sedentary and secluded lifestyle and sought out means to stay healthy and fit.
People went out in droves to purchase home equipment such as machines and dumbbells to continue towards their ideal fitness and health goals.
Current State of Fitness Industry 
With the world currently being severely impacted and the current instability of how people's routines are going to continue, most people have turned to living a more secluded life and staying at home as much as they can. This has led to a natural decline in the fitness industry that has heavily relied on people working out and going to crowded gyms or fitness centers.
Although UnNaturals Labs was already taking the lead in the fitness industry, during the Covid-19 epidemic, they noticed a further increase in sales as people were trying to lose fat and gain muscle by all means necessary. The world "Unnaturals" fueled people to purchase from Jonathan's company, realizing that something as unnatural as Covid could only be fixed by something unnatural. Compared to the other brands, UnNaturals Labs had superior quality fat burners, muscle builders, and energy powders.
UnNaturals Labs founder, Jonathan Lemkin, has always championed the brand's internal mission of; "Represent the truth." With the rise of COVID and scientific misinformation, this mission and mantra became much more important as several groups and individuals would seek to capitalize on the current chaotic climate and mislead people. People's health is something important for a community and a society. UnNaturals Labs delivers a product and a message for everyone that enables people to continue towards their fitness goals safely and comfortably. By delivering products to customers with 100% transparency, UnNaturals Labs seeks to hammer home the idea of seeking the truth in whatever you do.
The importance of truth and honesty
Even before the rise of COVID, the health and fitness industry has always historically been plagued by self-proclaimed gurus and charlatans in every corner and pocket of the globe. Working out and getting healthy has never been an easy thing to work towards, so people looked for an easy way to achieve their goals. Individuals got wise to this trend and created false promises and programs for people that may or may not work. Even when these programs worked, they often came with adverse effects or were delivered with outrageous markups to provide profit to those who created them. There isn't an "easy" or "magic" way to be healthy, yet people clung onto these lies.
With everyone working out at home, buying and using equipment, and various sets of workout programs, it has become even more critical that people conduct themselves safely when working towards their fitness goals. UnNaturals Labs aim to help people with their goals, and the most important and most authentic part of this is: staying safe. A person cannot work out if they break themselves doing so, and a broken person is not a healthy person. Utilizing the correct vitamins and supplements that fit your regimen is imperative, and UnNaturals Labs is there with 100% honesty and truth.
Why is UnNaturals Labs and Jonathan Lemkin seeking to deliver truth if lies are profitable?
As outlined above, there is a massive market for lies and deception. It's easy to create something dangerous for a quick profit; however, that isn't what UnNaturals Labs is about. It's about HELPING people achieve their health and fitness goals. It's understandable to be skeptical, and you should always take everything with a grain of salt but founder, Jonathan Lemkin, has always sought to protect and serve the people. His drive, dreams, and passion for helping people is the backbone of everything that UnNaturals Labs does. They deliver unparalleled and unnatural results in helping people via a scientifically-backed set of vitamins and supplements. If there's money in lies, there's glory in truth, and that's what UnNaturals Labs delivers.
The UnNaturals way is about doing whatever it takes to succeed but being truthful while doing so. Many newcomers to fitness have been deceived by companies that use advertising in a way that makes it seem like their supplements will have the same effects as steroids. Jonathan's mentality has been to always tell the truth about both steroids and supplements and what can be achieved with them and what cannot. UnNaturals Labs is about telling the truth without judgement and being honest about the possible gains and side effects of certain regimens. The idea is whether you're unnatural or natural, you get the right information that you need.
In the future, Jonathan plans on releasing his completely natural brand because he believes in the balance between unnatural and natural.
UnNaturals Labs and their unnatural success on marketing before and during COVID
With an extreme need to help others, alongside a lifelong commitment to health and fitness, it was easy to see how UnNaturals Labs was able to employ a successful and viral marketing campaign. The effective use of the brand's mission statement and personal achievements alongside excellent logos and partnerships has propelled UnNaturals to be a driving force in health and fitness. The products they provide also speak for themselves without the need for marketing. The combination of all these various aspects is key to the success of UnNaturals Labs. This success has enabled them to help millions of people reach their health and fitness goals. From the homeless to the professional athletes, they've done everything to create a machine that feeds into their strong social media presence. All roads lead to helping society grow and prosper.
Why UnNaturals Labs gives back?
Jonathan Lemkin believes in helping all Americans, not just those who can work. Everyone is part of the community and society, including those who are currently destitute and lost. UnNaturals Labs aims to put their money where their mouth is and has constantly poured money and time into feeding the homeless and helping veterans. By constantly committing to charity drives and haircuts alongside food and clothing, Jonathan and his team have proven time and time again that they believe in taking care of people.
No Matter What Happens, Keep GOING!
The world is uncertain right now. People don't know how things will go in the next week, month, year, or decade. What people do know is themselves. People know that they need to thrive and survive. That includes staying fit and healthy, despite whatever is going on. A healthy community leads to healthy change in the world. UnNaturals Labs will be there to help people by delivering truth to power and striving to help everyone achieve their fitness goals to pioneer the world beyond.
Stay strong, stay fit, and become UnNatural.
Follow Jonathan Lemkin and Natural Labs at:
Website: https://unnaturalslabs.com/
Instagram: https://www.instagram.com/unnaturals_labs/
Instagram Jonathan Lemkin: https://www.instagram.com/jonathanlemkin.usa/