The legacy continues…
Things may be slowing down in competition season but it's not out completely yet! This weekend saw the 2016 Lou Ferrigno Legacy and we had some big competitors show up to duke it out on stage. The points have been counted and the results are in! Let's take a look at the 2016 Lou Ferrigno placings:
2016 Lou Ferrigno Legacy Results
1. Nathan De Asha
2. Justin Compton
3. Lukas Osladil
4. Michael Lockett
5. Charles Griffen
To see the full results and the scored placings, check out the official score card below – courtesy of NPC News Online: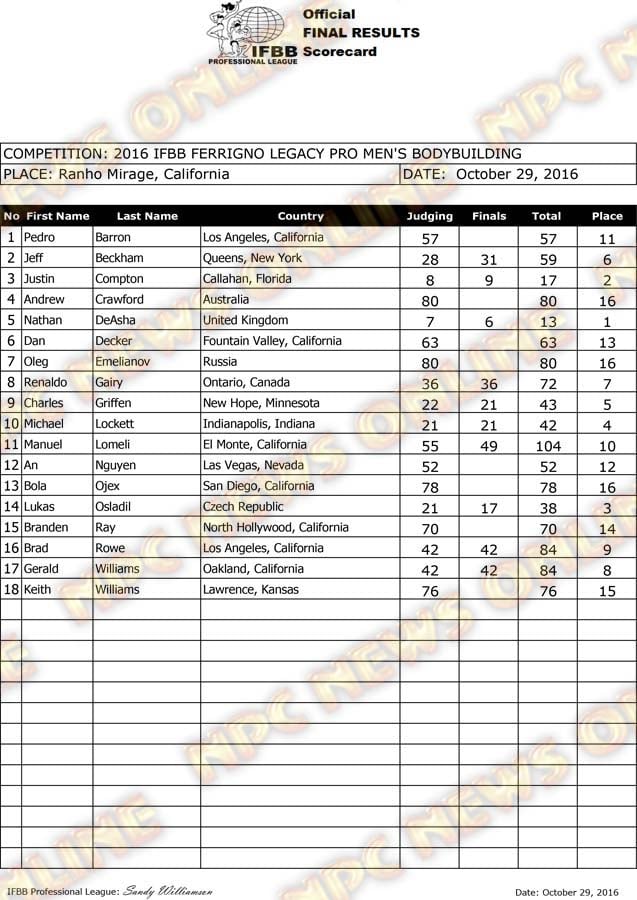 That's it for now – stick around the Generation Iron Fitness Network for constant updates on bodybuilding results, news, and all-original entertainment! Stay pumped.