Here are the full results from the 2023 Dubai Pro!
The 2023 Dubai Pro took place on Sunday in Dubai with three divisions being put on display looking for a spot in the 2023 Olympia. In the end, some familiar faces were victorious at the show.
The Olympia qualification system has changed this year. If an athlete did not finish in the top three in the previous year, or top five in Men's Open, they will have to win a show to qualify. The points qualification system is no more. Also, former winners of an Olympia title have lifetime eligibility.
Terrence Ruffin, a former Arnold Classic champion, finished sixth during the 2022 Olympia and needed to turn in a big performance. Last taking the state in December, Ruffin made improvements after his performance and won a close battle in Dubai.
The full results from the show have been announced. Below, check out the full breakdown, along with an official scorecard. 
2023 Dubai Pro: All Division Winners
Men's 212: Mazin Salim AlRahbi
Classic Physique: Terrence Ruffin
Men's Physique: Adeyemi Awoyemi
2023 Dubai Pro Breakdown
Men's 212
First Place – Mazin Salim AlRahbi
Second Place – Kingsley Oben Arrah
Third Place – Mohamed Embaby
Fourth Place – Wael Ali
Fifth Place – Mohamed Salah
Sixth Place – Muhammad Kurutas
Seventh Place – Ismail Ahmed Mohamed Radwan
Eighth Place – Mohamed Ramzy
Ninth Place – Radoslav Angelov
Tenth Place – Siwei Yang
View this post on Instagram
Classic Physiue
First Place – Terrence Ruffin
Second Place – Fabio Junio Ramos Vale
Third Place – Wesley Vissers
Fourth Place – Chen Kang
Fifth Place – Jose Maria Mete Bueriberi
Sixth Place – Abou Konate
Seventh Place – Patrik Herczik
Eighth Place – Khaled El Nahawy
Ninth Place – Miguel Malimo
Tenth Place – Valeri Enchev
View this post on Instagram
Men's Physique 
First Place – Adeyemi Awoyemi
Second Place – Abisai Pietersz
Third Place – Youseff Hassan
Fourth Place – Sidy Pouye
Fifth Place – Emile Walker
Sixth Place – Carlos Asiedu Ocran
Seventh Place – Imran Khan
Eighth Place – Mahmoud Al-Maghrabi
Ninth Place – Hossein Karimi
Tenth Place – Jiang Kun Shi
View this post on Instagram
2023 Dubai Pro Official Scorecards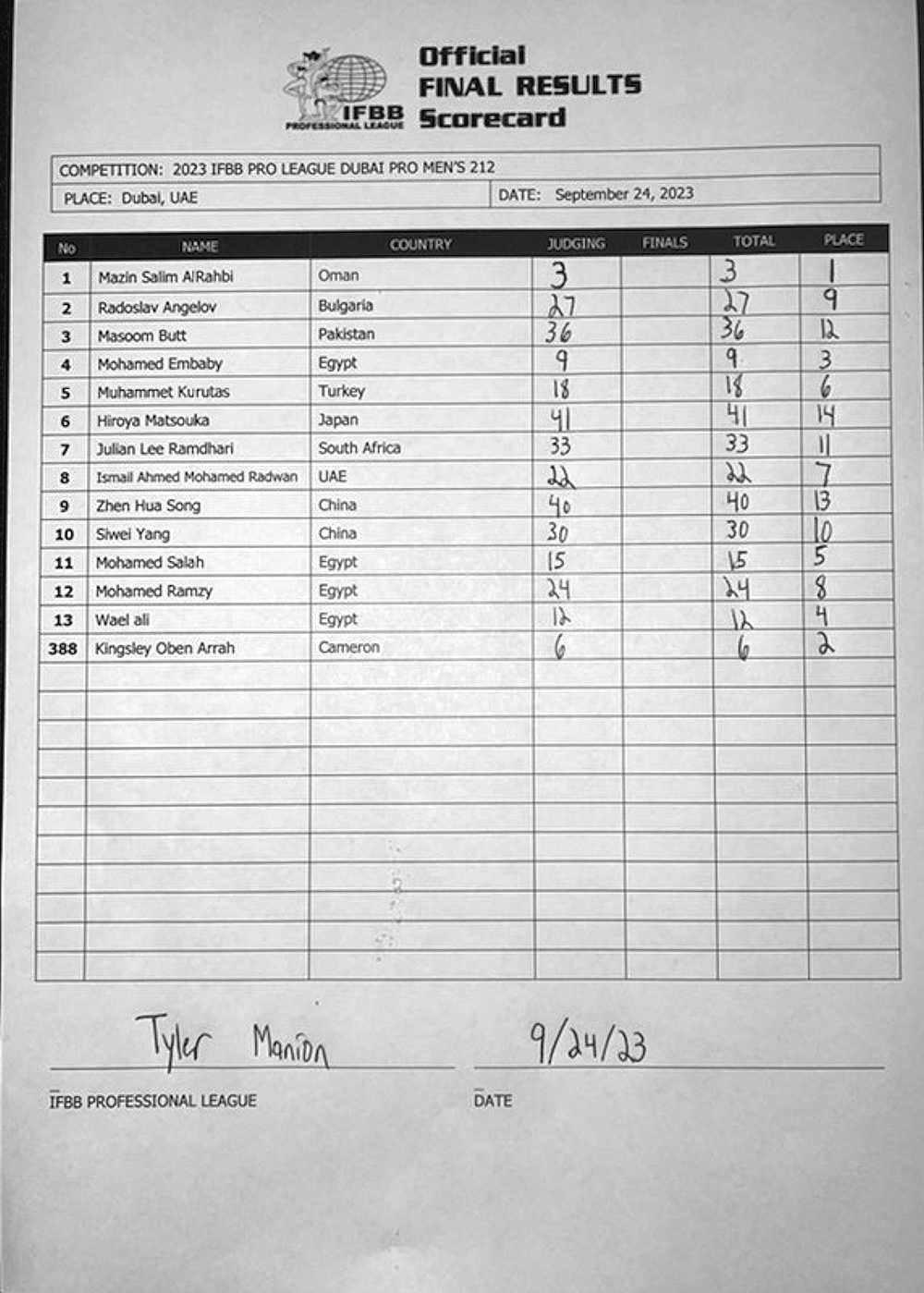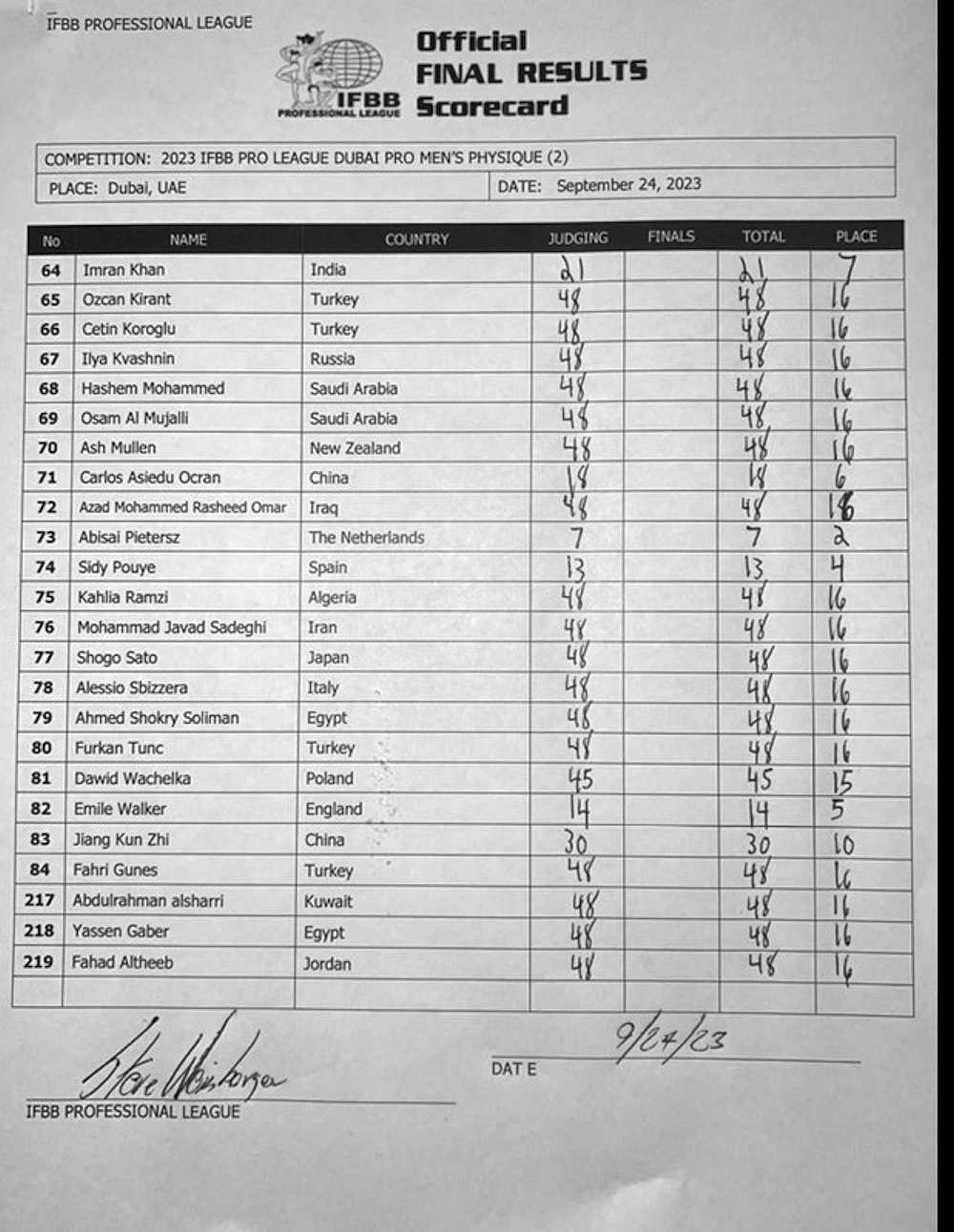 For more news and updates, follow Generation Iron on Facebook, Twitter, and Instagram.