The biography, life, and accomplishments of Terrence Ruffin
Classic physique bodybuilder, Air Force Airman, and fitness, trainer, who is it? Terrence Ruffin. Another big name in classic physique, Terrence Ruffin has competed amongst the greats at the Mr. Olympia, Arnold Classic, and many more competitions.
Below is a complete breakdown of Terrence Ruffin's profile, stats, biography, training and diet regimens.
Full Name: Terrence Ruffin(Classic Physique Bodybuilder)

Weight
Height
Date Of Birth
155-165
5'5″
10/22/1993
Division
Era
Nationality
Classic
2010s
American
---
Terrence Ruffin Biography
Originally from Beatrice, Alabama, Terrence Ruffin originally began playing around with weights at just 13 years old. Now he was not seriously weight training, more so just messing around in his mother's friend's home gym.
In high school, Terrence only weighed about 100-110 lbs, although he stood at 5'5″ this was still relatively light for bodyweight. He also was not very strong, which is hard to believe with how he is now. He's even said that in his teen years he tried bench pressing just the barbell, and was unable to do so.
Terrence began playing football and put on some more strength and size when he started this, as he also started weight training in a gym while he was just a freshmen in high school.
After the he was done high school, Terrence decided to try for the military, specifically the Tactical Air Control Arm which is a part of the Air Force. Unfortunately, he didn't pass the week-long field training test and it definitely devastated him, but this did not stop him from trying to join the military.
Terrence did make it into the Air Force, of which he was reassigned to the Keesler Air Force base located in Mississippi, where he did Avionics training. Terrence also explained that bodybuilding was easier for him while in the military than it was for him to do it full-time at the start, because he found it easier to eat on schedule when in the military.
Terrence Ruffin Competition History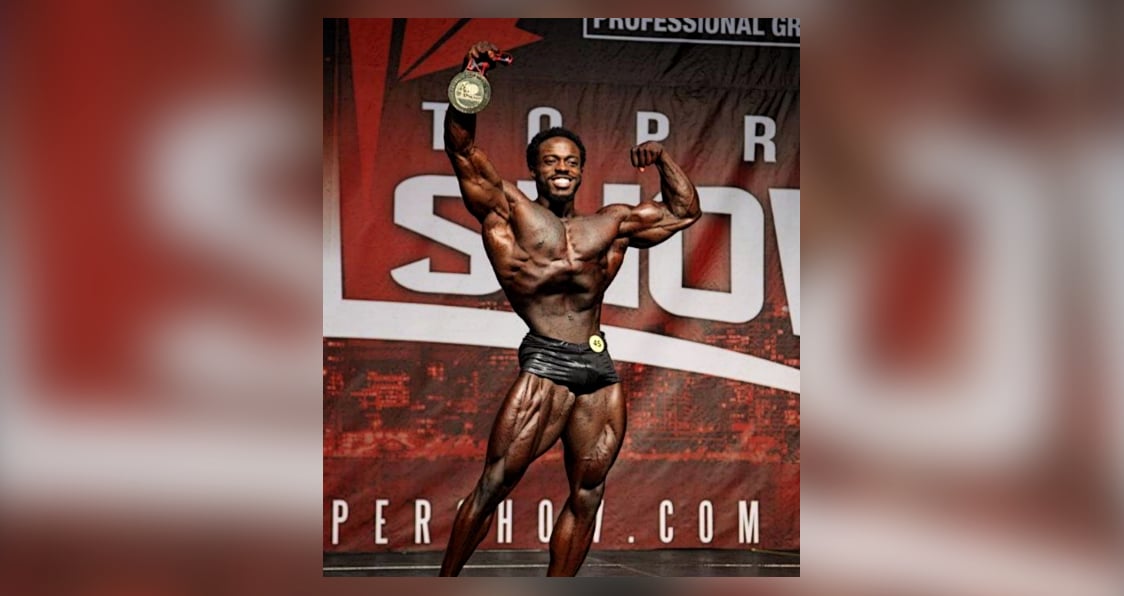 Terrence Ruffin first competed at 19 years old, then only two years later he went on to earn his IFBB Pro Card at the 2014 NPC National Championships. This made him one of the youngest to do so.
Since then, Terrence has done exceptionally well in competition. He won the 2016 Tampa Pro and placed 9th in his first Olympia in 2016. In 2017, Ruffin came in 6th place at the Olympia and the 9th in 2018.
But 2020 had brought him better placings, where he earned second at both the Arnold Classic Olympia and Olympia Classic Physique.
2021 had also brought Terrence some good placings, Terrence had also earned a first place win at the 2021 Arnold Classic as well as a second place spot at the 2021 Olympia.
In 2022, Terrence had secured the first place spot in the classic physique division at the 2022 Arnold Classic, but then at the Olympia he was out of the top 5, taking the 6th place spot in classic physique.
Full Contest History List
2022 Arnold Classic – 1st
2021 Olympia Classic Physique – 2nd
2021 Arnold Classic – 1st
2020 Olympia Classic Physique – 2nd
2020 Arnold Classic Physique – 2nd
2019 Niagara Falls Pro Classic Physique – 1st
2018 Olympia Classic Physique – 9th
2018 Toronto Pro Men's Classic Physique – 1st
2017 Olympia Classic Physique – 6th
2016 IFBB Dayana cadeau classic – 2nd
2016 IFBB Kentucky Muscle – 1st
2016 Olympia Classic Physique – 9th
2016 IFBB Tampa Pro – 1st
2016 IFBB Prestige Crystal Cup – 3rd
2014 NPC Panhandle Showdown – 1st
2014 NPC National Championships, Lightweight, 1st (Pro card)
2013 NPC Panhandle Showdown – 2nd
Terrence Ruffin Height
Terrence stands at 5'5″ on stage, which is not the tallest. However, he makes up for the height with what he brings to the stage. Terrence comes in between 155 and 165 lbs and does not miss the mark at all. He comes in lean, muscular, and overall shows that he is absolutely meant to be on stage in the classic division.
Training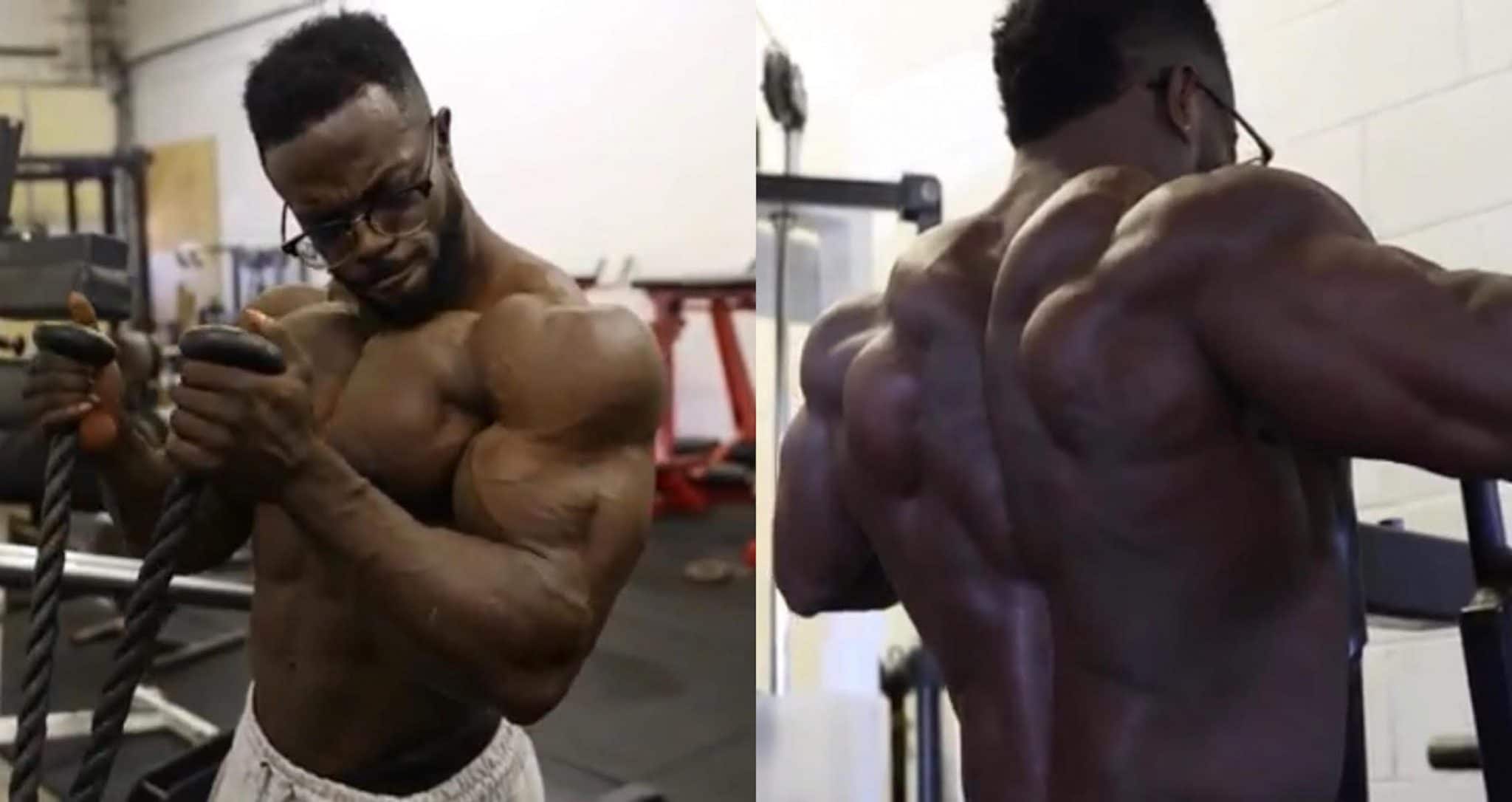 Terrence is coached by Joe Bennett, but has been with the late "Mountain Dog" John Meadows. Terrence would train based on how he felt, making it more of instinctual based training rather than following a strict program. However, at the level he is at, he's had to be more strategic to be able to stand on stage with the best Classic Physique competitors in the world.
We provided a few examples of what his workouts sometimes look like:
Back and biceps routine
Single-arm pulldown
Chest-supported T-bar row machine
Machine row
Hyperextension
Reverse pec dec
Seated cable bicep curl
Reverse curl drop set
Push workout routine 
Incline bench press w/ shoulder saver bar (shorter reps)
Incline dumbbell press
Forward-leaning weighted dips
Elevated push-ups (low to high ladder)
Y-raise using kettlebells
Cables reverse flyes
Seal row
Single-arm cable pushdown w/grenade attachment
Medicine ball pushdowns using pull-up/dip assist machine
Off-season leg workout routine
While these are just a few brief examples of Terrence's workouts, there are plenty of more in depth workouts on his YouTube channel!
Nutrition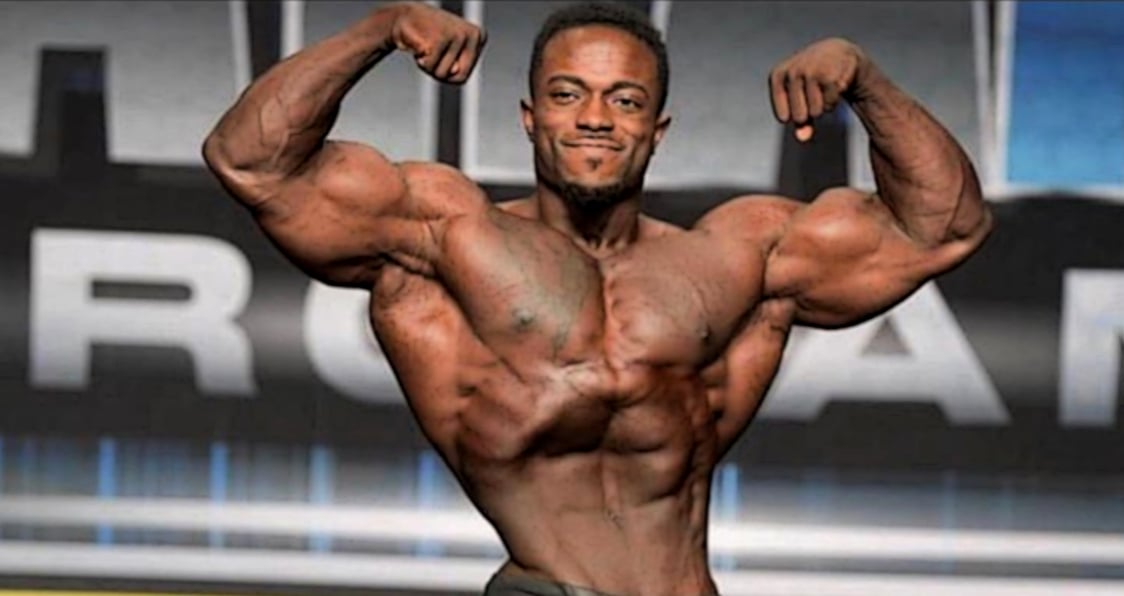 In the offseason, Terrence Ruffin typically consumes just under 4,000 calories a day to pack on muscle size. This also enables him to enough strength and energy to power through his workouts. We listed a few examples of his food choices below, and as you can see, they are more lenient when he's not competing but it helps him to maintain his physique.
Meal 1
4 eggs, 3 oz Bison, 2 packets grits, 1 tbsp natural peanut butter
50g protein, 38g fat, 49g carbs, 738 calories
It is worth mentioning that Terrence trains in the morning trains in the morning, so he will have an intra-workout drink consisting of Gatorade powder and a slower-digesting carb powder. It contains about 47g of carbs and 188 calories.
Meal 2- post-workout
4 cups Fruity Pebbles with cashew milk, and 2 scoops of protein powder
47g protein, 10g fat, 101g carbs, 682 calories
Meal 3
320g watermelon, 7 oz chicken in low-carb tortilla wraps
46g protein, 8g fat, 43g carbs, 428 calories
Meal 4
6 oz flank steak, 1 cup cream of rice, sugar-free teriyaki sauce
45g protein, 23g fat, 45g carbs, 567 calories
Meal 5
1 cup white rice, 7 oz chicken, serving of zucchini
47g protein, 11g fat, 58g carbs, 519 calories
Meal 6
6 oz beef with buns, pickles with ketchup and mustard
47g protein, 18g fat, 69g carbs, 626 calories
Now his diet will change greatly in the on season. Terrence's change more and more as he gets closer to competition, but this gives you a good idea of what he consumes in the on season.
Terrence Ruffin Personal Life
Terrence Ruffin has a nutrition consulting business where he guides clients online and he also offers training programs and apparel. Outside of bodybuilding, Terrence has stated that he has a few interests, one of which is art. Although he's admitted that he's no Kai Greene, Terrence said that he can definitely draw up some stuff. His artistic eye has undoubtedly helped him to sculpt his physique and stand out among other competitors, as well as help him with his posing.
Wrap Up on Terrence Ruffin
Terrence Ruffin went from a skinny, weak, young kid, to a top competitor in the world. This can be an inspiration to anyone, whether you are just starting in the gym, or are a seasoned vet.
What do you think of Terrence Ruffin?