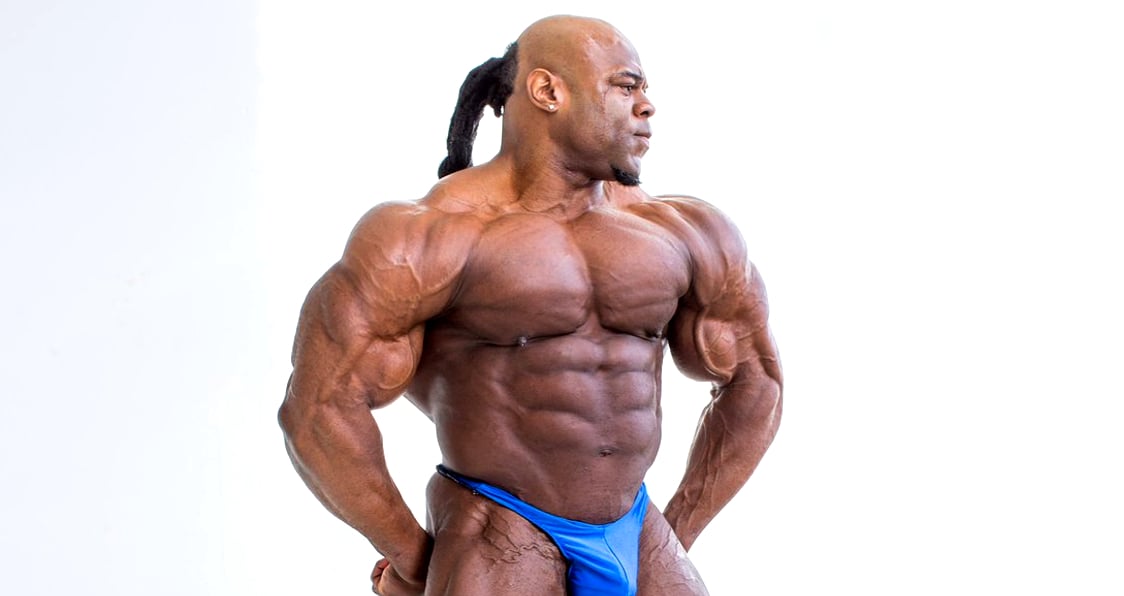 The biography, life, and accomplishments of Kai Greene
Kai Greene is an accomplished bodybuilder and is considered one of the top in the present professional circuit. He is admired for his incredible physique and well liked for his outgoing and fun personality. Outside of his bodybuilding success, he starred in Generation Iron and launched his company as well.
Below is a complete breakdown of Kai Greene's profile, stats, biography, training, and diet regimens.
Full Name: Kai Greene

Weight
Height
Date Of Birth
265-275 lbs.
5'8''
07/12/1975
Division
Era
Nationality
Men's Open
2010
American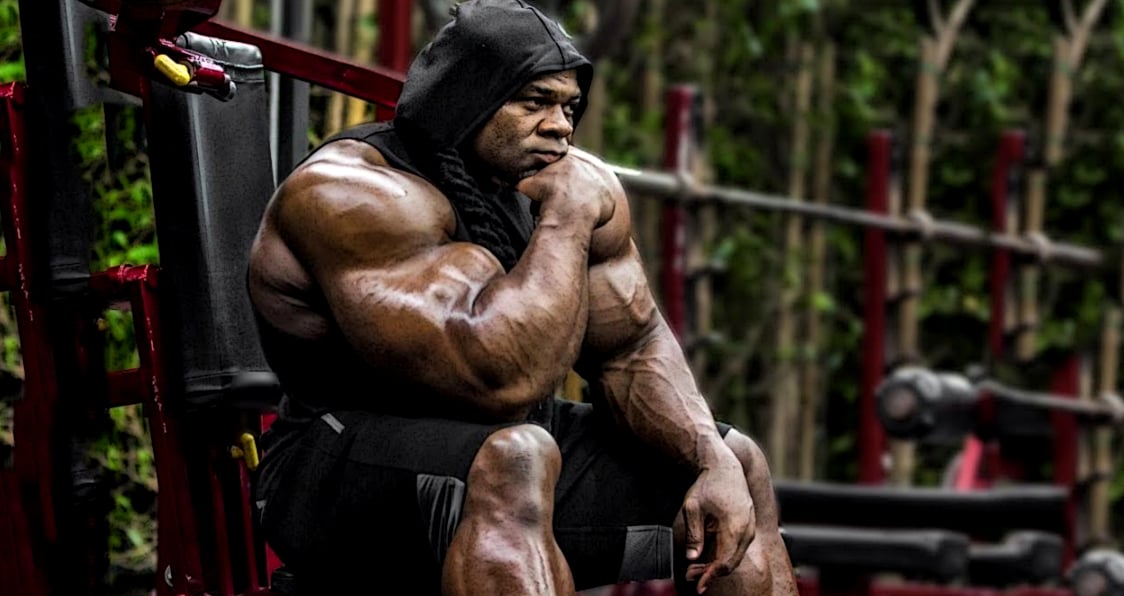 Biography
Early Life
Kai Greene was born in New York City and had a tough upbringing. Inconsistency in family life and constant problems at school were only leading Kai down an unfortunate road. However, in his early teen years, he found weightlifting and realized this was a great way to deal with his stress and other problems bringing him down. As he grew bigger and more defined, someone introduced him to bodybuilding, and he found a new passion and outlet to change his life.
He began competing at many teen shows and continued to build his physique. The more success he felt, the more he sought to be a real force in the bodybuilding world. Done with competing at the lower tier competitions, he set his sights on the NPC, knowing that bigger, more defined athletes would be his competitors.
Pro Bodybuilding Career
Before his 19th birthday, Kai Greene turned pro with a natural organization and held the distinction of being the youngest natural professional bodybuilder in the world. Kai's pro status allowed him to take his competitive aspiration to a larger stage.
Kai Greene became an enthusiastic bodybuilder, competing in the National Physique Committee (NPC) and aiming to move into the IFBB. He perceives his success in the NPC as mixed. Although he won the 1999 NPC Team Universe, he was disappointed and took a five-year break from competitions, before re-emerging in the 2004 NPC Team Universe contest, which he won again. This victory qualified him for a career as an IFBB professional bodybuilder.
In 2011, Greene began working with preparation coach George Farah and placed 1st in the 2011 New York Pro Championship. His 3rd place win at Mr. Olympia in 2011 qualified him for the 2012 contest, so he did not compete at the 2012 New York Pro in order to focus on Mr. Olympia. As documented in his breakout role in Generation Iron, he placed 2nd in the 2012 Mr. Olympia, the 2013 Mr. Olympia, and the 2014 Mr. Olympia.
Taking A Break From The Olympia
Kai Greene did not compete in the 2015 Mr. Olympia in order to focus on his career outside of bodybuilding. He issued the statement, "There is a lot more going on behind the scenes that I cannot discuss." Olympia officials denied any claims that he was banned from competing but did confirm that he did not register and had been reminded several times since May. Greene did request an extension on the registration period in May; it was extended until July, but he did not meet this deadline either. He shortly confirmed he signed a management deal with Generation Iron who helped him secure roles on "Stranger Things" Season 2 and many auditions for major TV and film roles.
Kai Greene's Short Lived Return
On March 5, 2016, Kai Greene won the 2016 Arnold Classic, which he had also won in 2009 and 2010.
On June 23rd, 2017, Greene was given a special offer personally by NPC chairman and CEO of Mr. Olympia to join that current year's Mr. Olympia competition without going through qualification, as required for all of the other competitors in the 2017 Mr. Olympia.
Over the years, Kai Greene has gained vast notoriety beyond what he could have imagined in his youth. Within the bodybuilding arena, Kai has been held as one of the most inspirational athletes of his time. With a seemingly unique, yet well-developed vocabulary, Kai has made a seemingly unconscious effort to create a revolutionary approach to bodybuilding. He has changed bodybuilding's fans, competitors, and the overall perception of a once thought of as "pick things up and put them down" bodybuilder.
Other Ventures
While Kai will be always known as a dedicated bodybuilder, he is also into other ventures and hobbies. He is a visual artist, painting on canvas and experimenting with fun costumes, giving him a way to express himself. He has been an actor in a number of documentaries and some shows and is also an entrepreneur, launching a supplements company to bring great products to those who want them.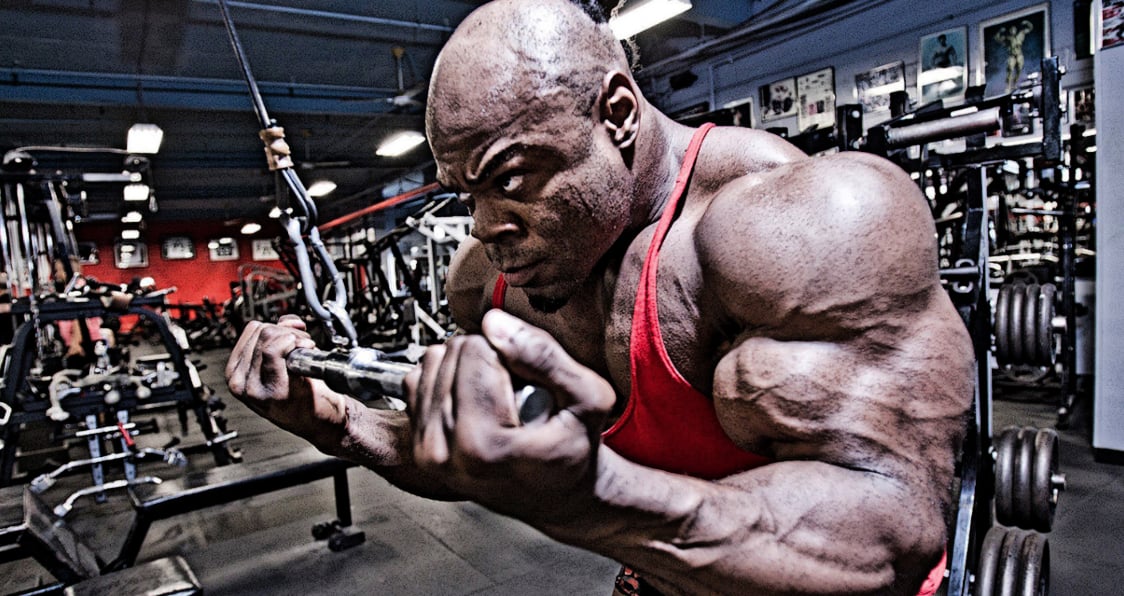 Training
Before every workout, Kai Greene stretches and does ab workouts for 15-20 minutes. He says that the core is an integral part of every exercise, so it is important to awaken the abs before you start workouts. Plus, by working your abs before you start, there's no excuse to not do them after a hard workout.
Ab Workout Routine
Typically, Kai performs 3-4 sets for 20-30 reps.
Crunch
Side Crunch
Leg Raise
Kai does not believe in training with heavy weights for fewer reps. He says that higher volume with lighter weights makes him feel like there is maximum growth by improving the mind-muscle connection. Here is his 5-day training plan so you too can get a great workout like Kai Greene himself.
Day 1: Chest and Calves Workout Routine
These workout will be performed for 3 sets but you will performing declining reps as the sets move on. You will perform 20 reps in the first set, 15 reps in the second, and 12 reps in the third.
Chest
Calves
Day 2: Shoulders and Forearms Workout Routine
Shoulders
Arnold Press: 3 sets, 12-15 reps
Behind the Neck Press: 3 sets, 12-15 reps
Lateral Raise: 3 sets, 12-15 reps
Front Raise: 3 sets, 12-15 reps
Shrugs: 3 sets, 12-15 reps
Forearms
Reverse Curls: 4 sets, 8-12 reps
Hammer Curls: 4 sets, 8-12 reps
Wrist curls: 4 sets, 8-12 reps
Day 3: Back Workout Routine
Barbell Pullover: 3 sets, 10-15 reps
Lats Pulldown: 3 sets, 10-15 reps
Bent-Over Barbell Rows: 3 sets, 10-15 reps
Seated Cable Rows: 3 sets, 10-15 reps
Day 4: Leg Routine
Day 5: Arms Workout Routine
Reverse Curls: 4 sets, 8-12 reps
Hammer Curls: 4 sets, 10-12 reps
Wrist curls: 4 sets, 10-12 reps
Preacher curls: 4 sets, 10-12 reps
Bicep Curls: 4 sets, 10-12 reps
Dumbbell Kickbacks: 3 sets, 15-20 reps
Overhead Dumbbell Triceps Extension: 3 sets, 15-20 reps
Triceps Pulldown: 3 sets, 15-20 reps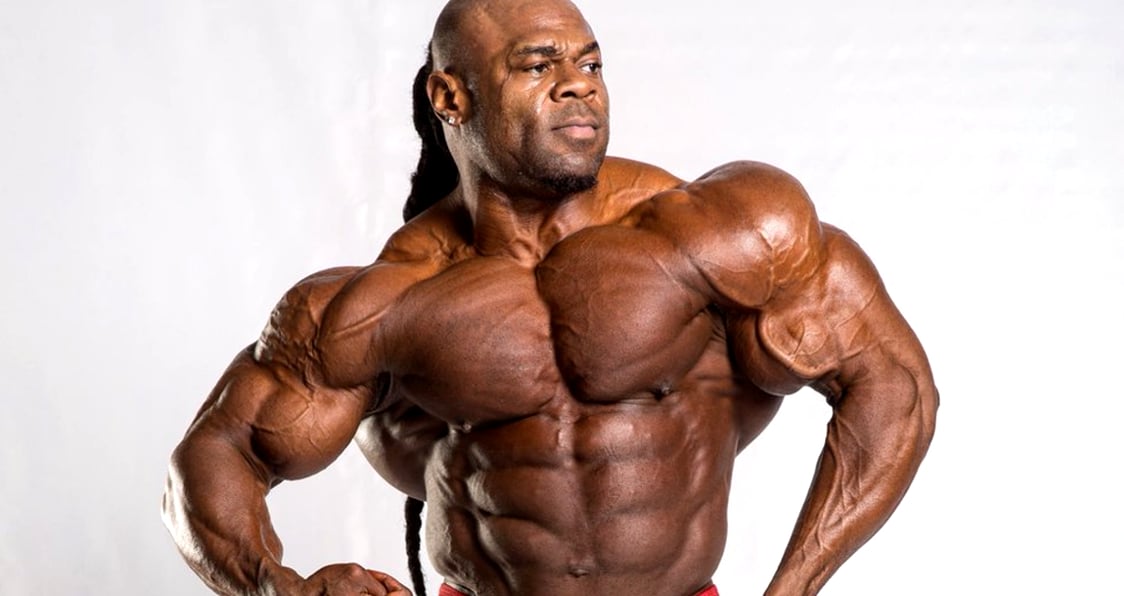 Nutrition
Bulking Diet Routine
Kai's diet is pretty strict. He must have 1.5gms of protein for each pound of his body mass and 0.5gms of fats that are healthy per gram out his bodyweight. He also takes a pre-workout protein shake 30 minutes before every workout.
Meal 1: 2 slices Ezekiel bread, 4 egg whites, 2 scallions, ¼ shredded cheddar cheese
Meal 2: 2 scoops of whey protein powder, 1-ounce almonds, 1 cup Almond/ Coconut Milk, 1 cup blueberries, 1 cup of water
Meal 3: 6 ounces of grilled Flank steak, ½ cucumber, 1 teaspoon olive oil, 1 ripe tomato
Meal 4: 6 ounces of boneless Chicken Breast, 2 walnuts, and craisins, 1/3 cup of quinoa
Meal 5: 5-ounces of tuna steak with7 ounces of cod, 2 medium-sized yams, 1 tablespoon butter, 2 tablespoon Parmesan Cheese, 4 stalks of Asparagus
Pre-Contest Diet Routine
While the bulking diet is great, during Kai's pre-contest routine his diet needs to be totally on par. One of the major differences is that he switches to lean proteins.
Meal 1: 16 oz steak, 12 egg whites, quart of white rice with a cutting supplement for fat loss.
Meal 2: A pint of white rice, 2 chicken breasts, turkey burger
Meal 3: 16 oz salmon, large green salad, 6 egg whites
Meal 4: 16 oz steak with 2 sweet potatoes
Meal 5: 2 cups of oatmeal with raisins, 16 oz salmon, a cup of corn
Meal 6: meal replacement shake, avocado or a cup of cashews
Meal 7: 2 cups mixed vegetables, 16 oz steak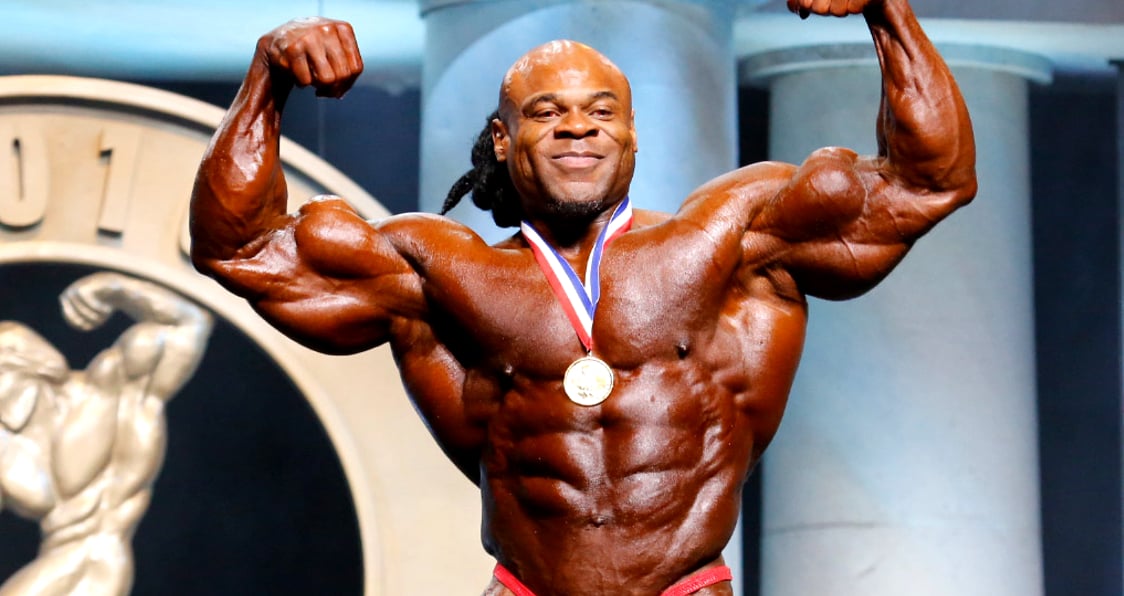 Supplementation
While Kai uses his own supplements of choice, it is important to know that supplements can help you see serious gains and it just takes knowing which ones are the right ones as you look to achieve that. To start, pre-workouts are great as they will provide energy and muscle pumps so you can push through fatigue and see real muscle growth. To bookmark your workout, taking a protein supplement after will ensure growth and recovery by pumping you with that vital protein. It can also help keep you full for better weight loss efforts.
As we all look to shred and tone, a fat burner is something to consider for what this can do for your physique. The right fat burner is great in working towards suppressing your appetite, boosting your metabolism, and shedding extra calories so you only see the best gains possible.
Competition History
[ultimatetables 19 /]