Brian Shaw shared the eight events for his final show.
The 2023 Shaw Classic is scheduled for Aug. 19-20 in Loveland, CO. Strongman Brian Shaw began this enter and is now entering the fourth year that it will take place. At the same time, this will be the final competition in the legendary career of Shaw. On Friday, Shaw made a video to share the official event list.
Shaw has won the World's Strongest Man competition four times in his career. In 2020, he won the inaugural edition of his own Shaw Classic. Trey Mitchell has won the two most recent competitions and will return to try and make it three in a row. There will be 15 of the top Strongmen in the world competing in the competition with a total of eight events.
Shaw announced the full list himself. Below, check out the official event list for the upcoming show.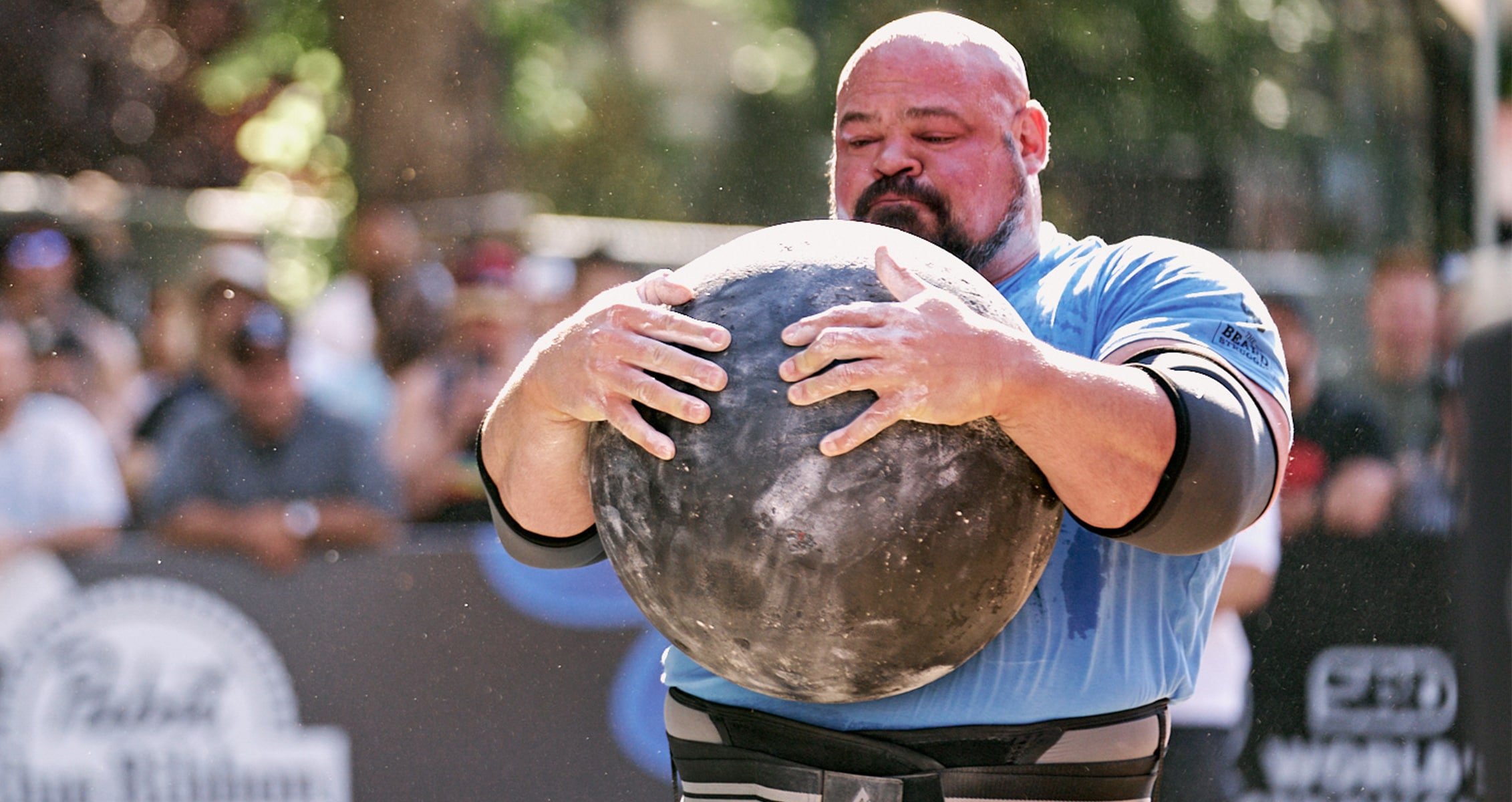 2023 Shaw Classic Event List
Wheelbarrow and Arm-Over-Arm Medley
Bag Toss
Fingal's Fingers and Power Stairs Medley
The show will consist of events that test athlete's strength in many ways. It begins with the Log Medley. This was present in last year's competition and will be conducted in a similar way. The competitors will approach logs of three different weights and have a choice to lift any of them. If they want to score higher, it would be beneficial to lift the heaviest log for a single rep.
A new event will be the Bench Press. It will not be a conventional lift as a unique machine will be used that allows competitors to stand upright. The Atlas Stone is typically the final event in competitions but it will not be here. Instead, the Fingal's Fingers and Power Stairs Medley will end the show.
At the time of the video release, the implements have not been determined. Also, the machine used for Bench Press has not been shared.
2023 Shaw Classic Roster
Adam Bishop
Maxime Boudreault
Thomas Evans
Kevin Faires
Graham Hicks
Mitchell Hooper
Trey Mitchell
Pavlo Nakonechnyy
Oleksii Novikov
Brian Shaw
Evan Singleton
Aivars Smaukstelis
Luke Stoltman
Tom Stoltman
Bobby Thompson
For more news and updates, follow Generation Iron on Facebook, Twitter, and Instagram.