"The Mountain" both on and off set.
This weekend brings us the finale of season 5 of Game of Thrones on HBO. And while the entire season hasn't seen a single glimpse of him – fans are still waiting for Hafthor Bjornsson to reprise his role as the beastly titan that is known as Ser Gregor "The Mountain" Clegane.
A master of strength both in Game of Thrones and out int he real world – Hafthor is a competitive strongman. A real life unstoppable mountain. So before we send off GoT for yet another year, let's list off five reasons that Hafthor is not only perfectly cast as "The Mountain" – but a truly epic one-man weight lifting machine.
.
The ultimate strongman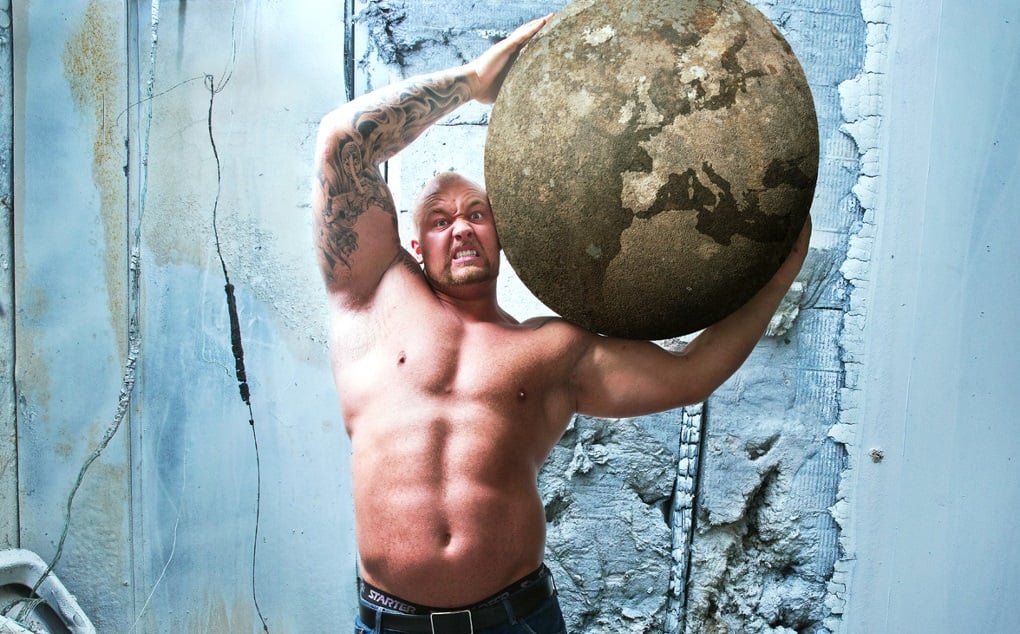 While Hafthor might not be the #1 strongman int he world – he's still nothing to scoff at. He's been able to stack up 14 strongman titles throughout his professional career and was only a half point short of winning his first World's Strongest Man event. All we can say is – next time.