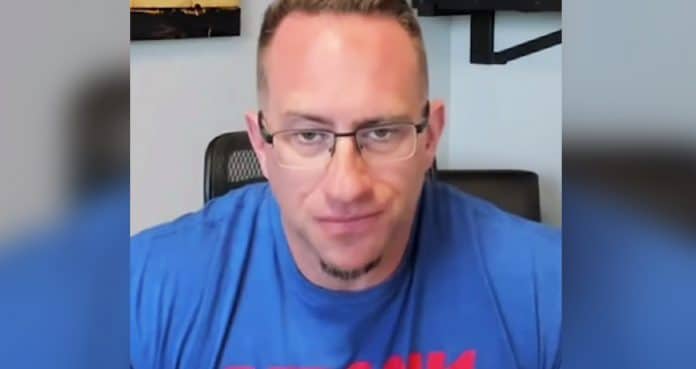 Redcon1's Aaron Singerman will be released from prison.
Redcon1 founder Aaron Singerman has been released from prison. The Federal Bureau of Prisons reported that Singerman was released on Thursday after serving just months of a 36-60 month sentence.
In January, Singerman was sentenced to up tp five years in federal prison for mislabeling nutritional supplements while running a company. This company was related to Redcon1.
Singerman, along with co-founder of Blackstone Labs LLC PJ Braun, were charged with conspiring to sell illegal anabolic steroids and other unlawful controlled substances marketed as dietary supplements. In November 2021, Singerman came to a plea deal on the charges after pleading guilty.
Aaron Singerman has also spoken with Generation Iron in previous GI Exclusive interviews. In one segment, he details his past relationship with PJ Braun and explains their fall out after the Blackstone Labs LLC raid in 2017. You can also watch that video below right here:
Aaron Singerman Set For Release
Reports indicated that Aaron Singerman had pleaded guilty as part of a plea agreement with prosecutors. Singerman and Braun pleaded guilty to conspiracy to distribute substances and to selling unapproved new drugs. Blackstone Labs LLC had also pleaded guilty to these same charge as well as one count of conspiracy to defraud the U.S. Food and Drug Administration (FDA) and to committing mail and wire fraud.
In the weeks leading up to his sentencing, Singerman was arrested for boating under the influence. This resulted in the suspension of his driver's license and a new bond condition consistent with the latter restriction. Singerman was also arrested in January for driving a car under the influence and causing an accident.
Aaron Singerman owns a home in the West Delray Beach community of Seven Bridges. upon his release, it is unclear if, or how much, home monitoring will be required.
For more news and updates, follow Generation Iron on Facebook, Twitter, and Instagram.