Andrew Jacked looks to have a bright future in bodybuilding.
Andrew Jacked dominated the competition at the Texas Pro, showing that he could be the future of the Men's Open Bodybuilding division. With a topflight line up Andrew had his work cut out for him in Texas. Despite that fact, Andrew passed that test with flying colors.
Just like that, we have a new contender. After his showing at the 2022 Texas Pro Show, Andrew jacked has proven that he's a force to be reckoned with in the Men's Open Bodybuilding division. He looked superhuman as he stepped onto the stage against some of the best bodybuilders in the world. He was even able to outduel a line up featuring Steve Kuclo, Quinton "Beastwood" Eriya, and Kamal Elgargni. After pulling off such an impressive feat in his pro debut it's clear. Andrew Jacked has the potential to become the future of the division.
From The Front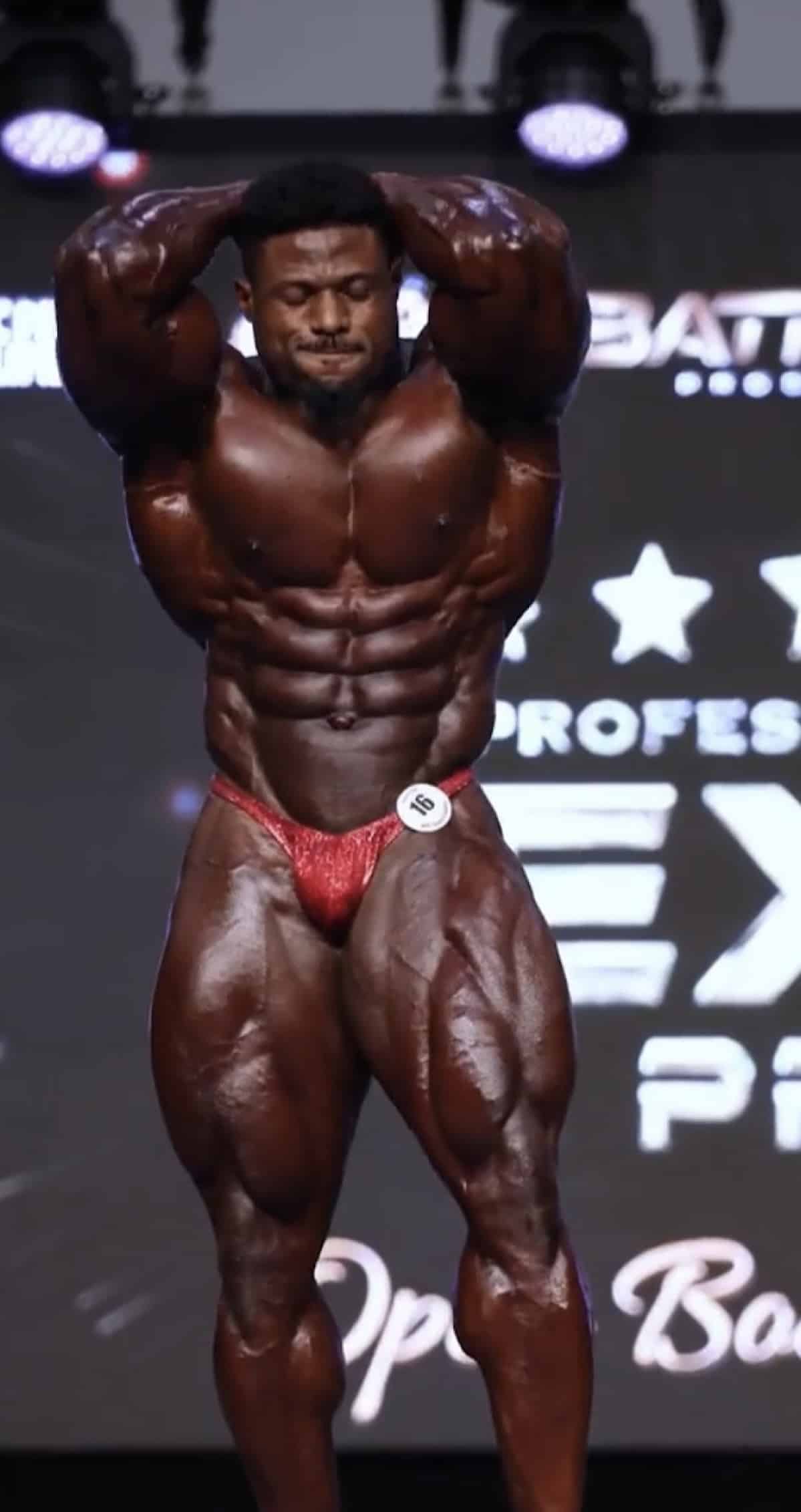 Having a truly impressive amount of musculature, it was clear that Andrew Jacked would be impressive from his sheer size. But perhaps no one was prepared for what we saw at the Texas Pro. Andrew looked 3D in comparison to the competition in the front side posing. Every pose from the front was truly impressive. Every muscle popped as the talented bodybuilder shifted from pose to pose. His front double bicep and most muscular poses shined as he outdid his talented veteran competition.
Andrew Jacked sported a truly impressive midsection and some impressive quads as well. Standing at 6'2'' Andrew cut a domineering frame on stage. Possibly weighing in over 290lbs also potentially helped his case at the Texas Pro show. From the front, Andrew Jacked is dangerous for any competitor in the Men's Open division.
From The Side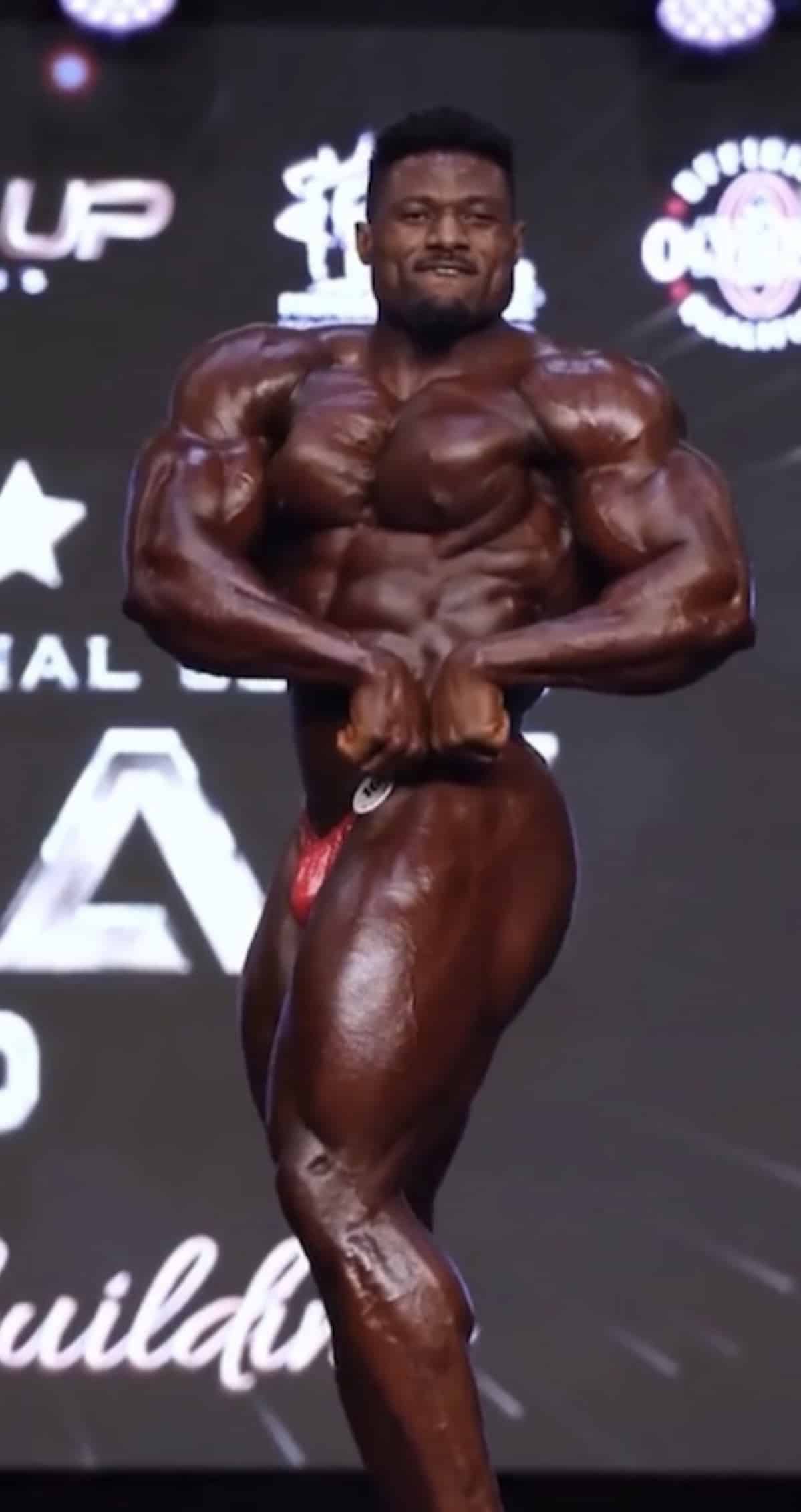 Andrew Jacked is also very impressive from the side. In his side chest pose, particularly his upper body, Andrew was unmatched. While he could have used more muscle separation in the legs, he was still able to outshine everyone on stage. That is certainly a statement, especially when you consider that Andrew was allegedly not in top form at this show.
From The Back
Here is where we could see a bit of weaknesses in the physique of Andrew Jacked. That by no means insinuates that he's weak from the back. In fact, Andrew shows some incredible musculature in his upper back and his hamstrings. His lower back needs to be tightened up just a bit and he could use more definition in his hamstrings. The size is there, but he'll need to work on the separation with his back and side poses.
Overall
View this post on Instagram
Andrew Jacked is a massive bodybuilder who has yet to reach his full potential. He has what it takes to really threaten the top of the Men's Open division.
For more news and updates, follow Generation Iron on Facebook, Twitter, and Instagram.
---
News and Editorial Writer at Generation Iron, Jonathan Salmon is a writer, martial arts instructor, and geek culture enthusiast. Check out his YouTube, Instagram, Twitter, Facebook, and Sound Cloud for in-depth MMA analysis.