Warren versus McMillan.
Welcome to our ARNOLD CLASSIC 2016 PREVIEW FACE OFF – where we pit two of the top competitors against each other in a virtual pose off to see who we think will place higher during the Arnold Classic 2016 weekend.
The 2016 Arnold Classic is upon us and the open weight division is no doubt the main attraction of the event. The division is filled with talented veterans, young up and comers, and bodybuilders of all different talent levels from around the world. The open weight class has always been the premier event for a bodybuilding competition and this year is no different. With so many talented bodybuilders competing this year, it's hard to say who will walk away victorious.
[wptouch target="mobile"]
[/wptouch]
[wptouch target="non-mobile"]
[/wptouch]
.
Kai Greene makes his long awaited return to competition, Justin Compton has ended his extended bulking season ready to jump back into the fray, and young upstart Cody Montgomery is hoping to make a big splash in his first pro competition. Veteran Branch Warren is also looking for a signature win in the twilight of his career and the talented Cedric McMillan looks to gain validation with his more traditional physique.
This week we'll be breaking down the potential match ups and comparisons we're likely to see on stage at this year's event. What better place to begin than with Warren and McMillan.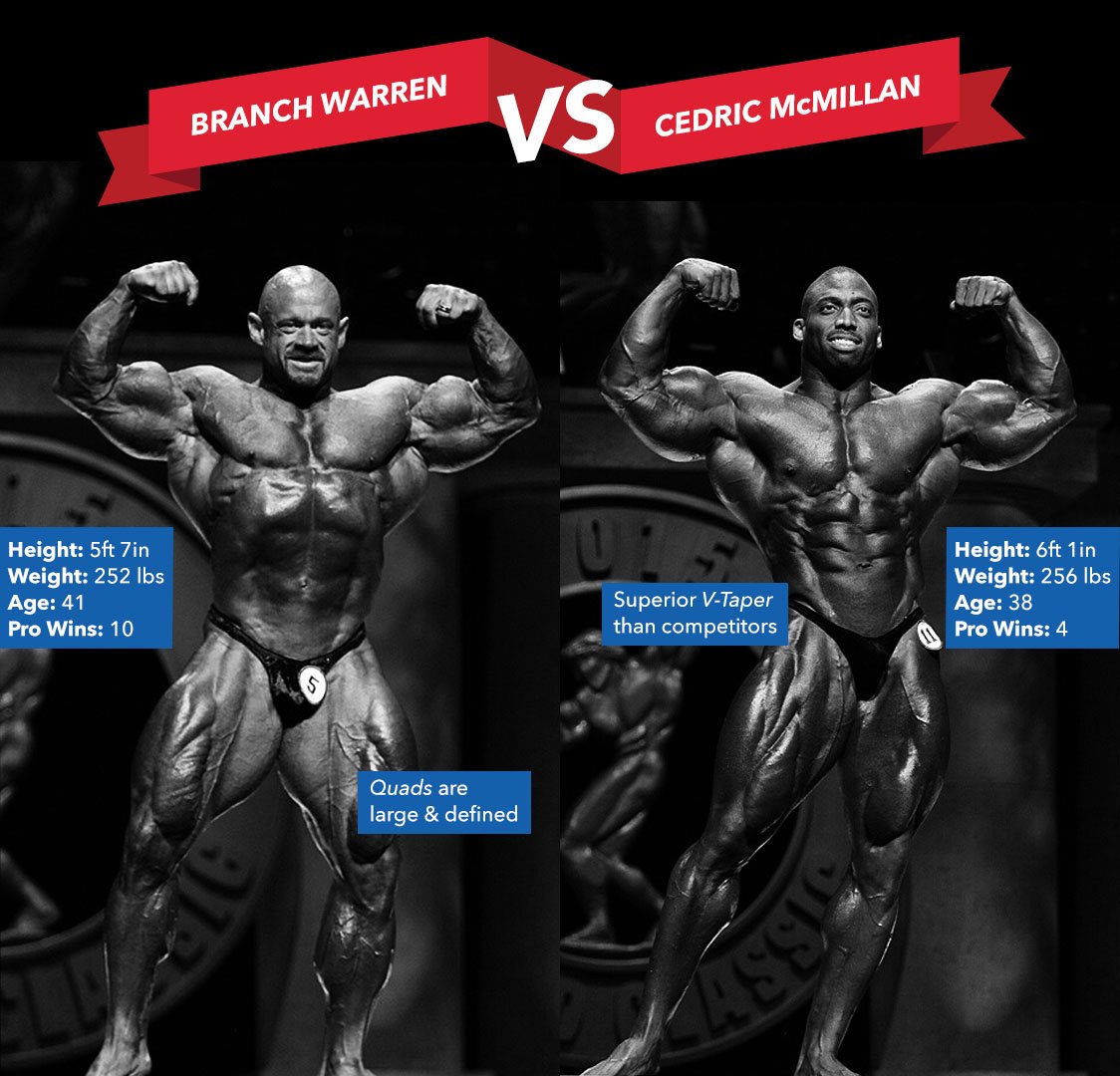 Branch Warren
Branch Warren is known for having a stocky, powerful physique with some of the most impressive legs of any current day bodybuilder competing today. In particular his quads are large and defined. He has grainy conditioning that nearly saw him winning last year's event though in the opinion of many Cedric had the superior physique.
Cedric McMillan
McMillan's most impressive feature no doubt has to be his V-Taper which is far superior to any of the other competitors hitting the stage. Though the judging criteria often works against McMillan at times, it can't be denied that his physique is perhaps the most impressive in bodybuilding today. He has managed to maintain to a narrow waist while at the same time having broad shoulders and massive musculature all over his body.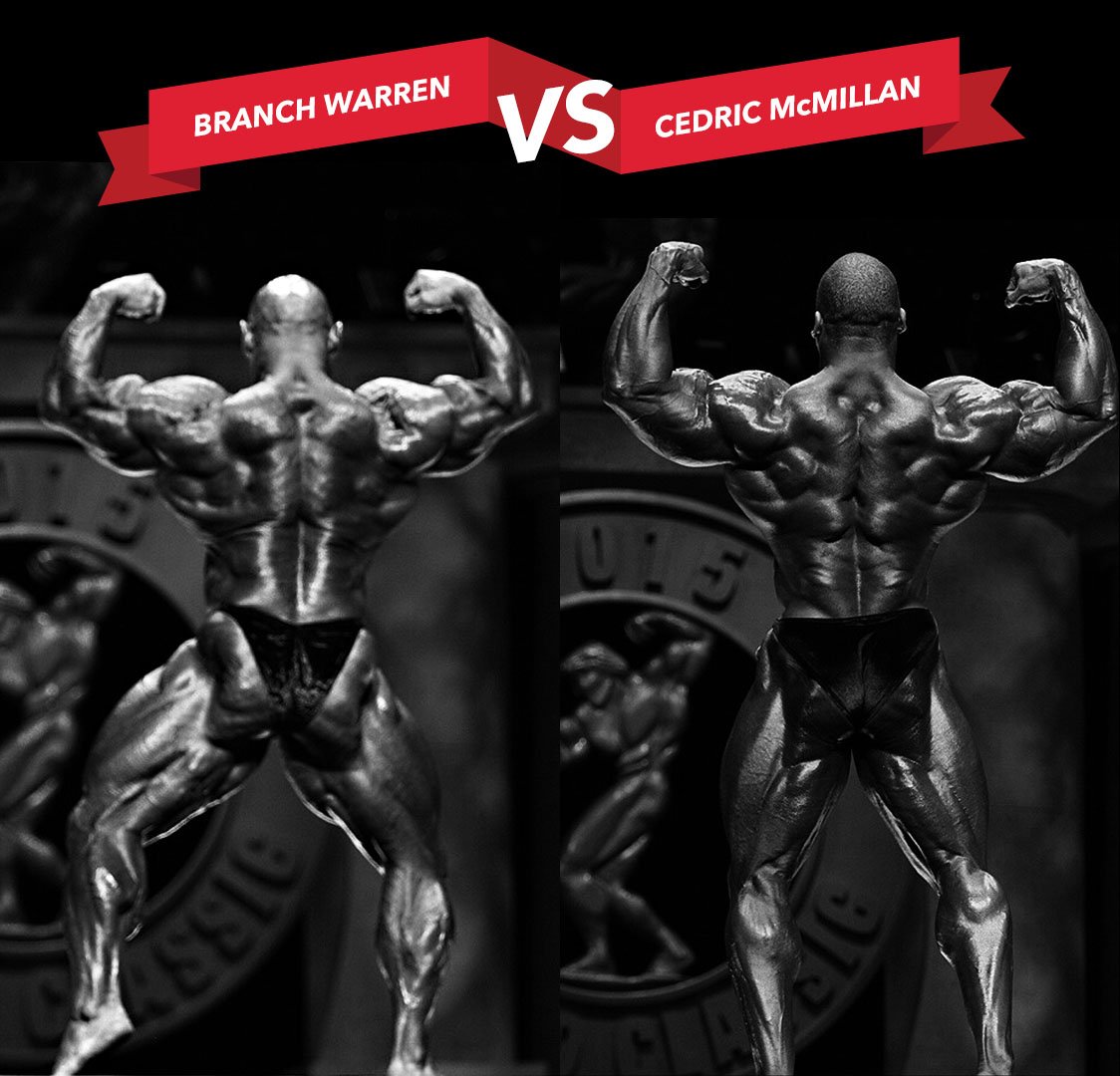 With only a few days away from the event, only time will tell who will place higher.
Who do you think will be more impressive on stage, Branch Warren or Cedric McMillan? Let us know in the comments and forums. Also, be sure to follow Generation Iron on Facebook and Twitter.