Highlights from the Arnold Classic 2020 Men's Physique prejudging.
The Arnold Classic 2020 Men's Physique prejudging has just come to an end and we now have a clear idea of who is leading the pack going into the finals later tonight. Brandon Hendrickson and Andre Ferguson were the two athletes expected to bring a standout performance – and they did not disappoint during today's prejudging. Both Hendrickson and Ferguson have been previous Arnold Classic Men's Physique champions before. Who will get the edge this time?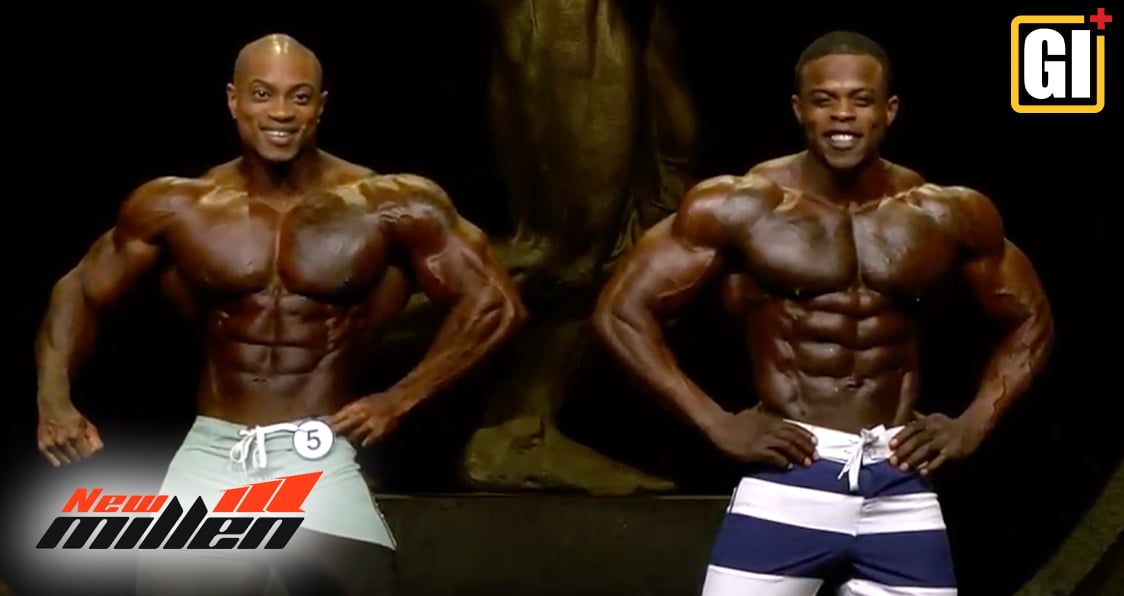 Ultimately, Brandon Hendrickson and Andre Ferguson landed in a top 2 callout. Unlike the Men's Open earlier today, there were no close calls for the other competitors. The judges were able to trim down their final callout to just two competitors – and it's the two athletes many expected to fight for first place.
Brandon Hendrickson and Andre Ferguson were even placed center stage upon the very first callout. The judges clearly turned the rest of the comparisons down to lower placings as they switched out competitors on the edges of the lineup but kept Hendrickson and Ferguson center stage throughout.
Of course the big question becomes who of these two competitors will take the first place title? Judging by the top 2 callout – these two competitors are almost virtually tied with impressive physiques. It's anyone's game as to who will ultimately get awarded champion – especially as the competitors have a few hours to perfect (or even accidentally diminish) their physiques before the finals.
We don't envy the judges in a moment like this. It might very well come down to the wire during the finals. We'll certainly keep a close eye on the final comparisons later tonight. Until then, stay tuned to Generation Iron Fitness Network as we continue to provide coverage.
Callout Report
First Callout
Andre Ferguson
Brandon Hendrickson
George Brown
Yasser Fernando Chala Blandon
Steven Cao
Carlos DeOliveira
Second Callout
Eric Wildberger
Anthony Gilkes
Ryan John-Baptiste
Xavisus Gayden
Derrick Stevenson
Sunny Akhigbe
Third Callout
Steven Cao
Carlos DeOliveira
Fourth Callout (Top 2)
Andre Ferguson
Brandon Hendrickson
Check out some stills from the comparison rounds below:
View this post on Instagram