Highlights from the Arnold Classic 2022 Figure International prejudging.
The Arnold 2022 Figure International prejudging has come to an end and it has given a clear view on who will be favored heading into the finals. Cydney Gillon has dominated the division but did not compete in 2020, which was the last time Figure was featured at the Arnold Classic.
Gillon has won the Olympia five consecutive times and will look to make it six in December. Before that, she is attempting to add another Arnold Classic victory. In 2020, Natalia Soltero took home the prize with Gillon out of the lineup and now she will look to pull off an upset during the event.
The judges broke down this division into two callouts of five. Gillon and Soltero headlined the first callout but the depth of Figure was on display. Jessica Reyes Padilla and Nicole Zenobia Graham were also featured, along with Lola Montez. Gillon remained in the middle of the group as she is at the peak of the division.
The second callout featured the other five competitors. Bojana Vasiljevic entered with great conditioning and this showed in centerstage. Larhannah Robinson also provided an impressive presence on stage. Vasiljevic and Soltero were brought back out for the third callout, along with Nicole Zenobia Graham.
Graham was able to work her way into the final callout next to Gillon and Padilla. Montez was also brought back out and will have a chance to finish near the top on Friday night in the finals. Montez began in the middle next to Gillon before being switched to the outside in favor of Padilla. While Gillon is considered a big favorite, the rest of the field has a chance to make some noise in other positions.
This division might very well come down to the wire during the finals. Make sure to keep a close eye on comparisons and the rest of the results leading into the night portion of the event. Stay tuned to Generation Iron Fitness Network as we continue to provide coverage.
Figure International Callout Report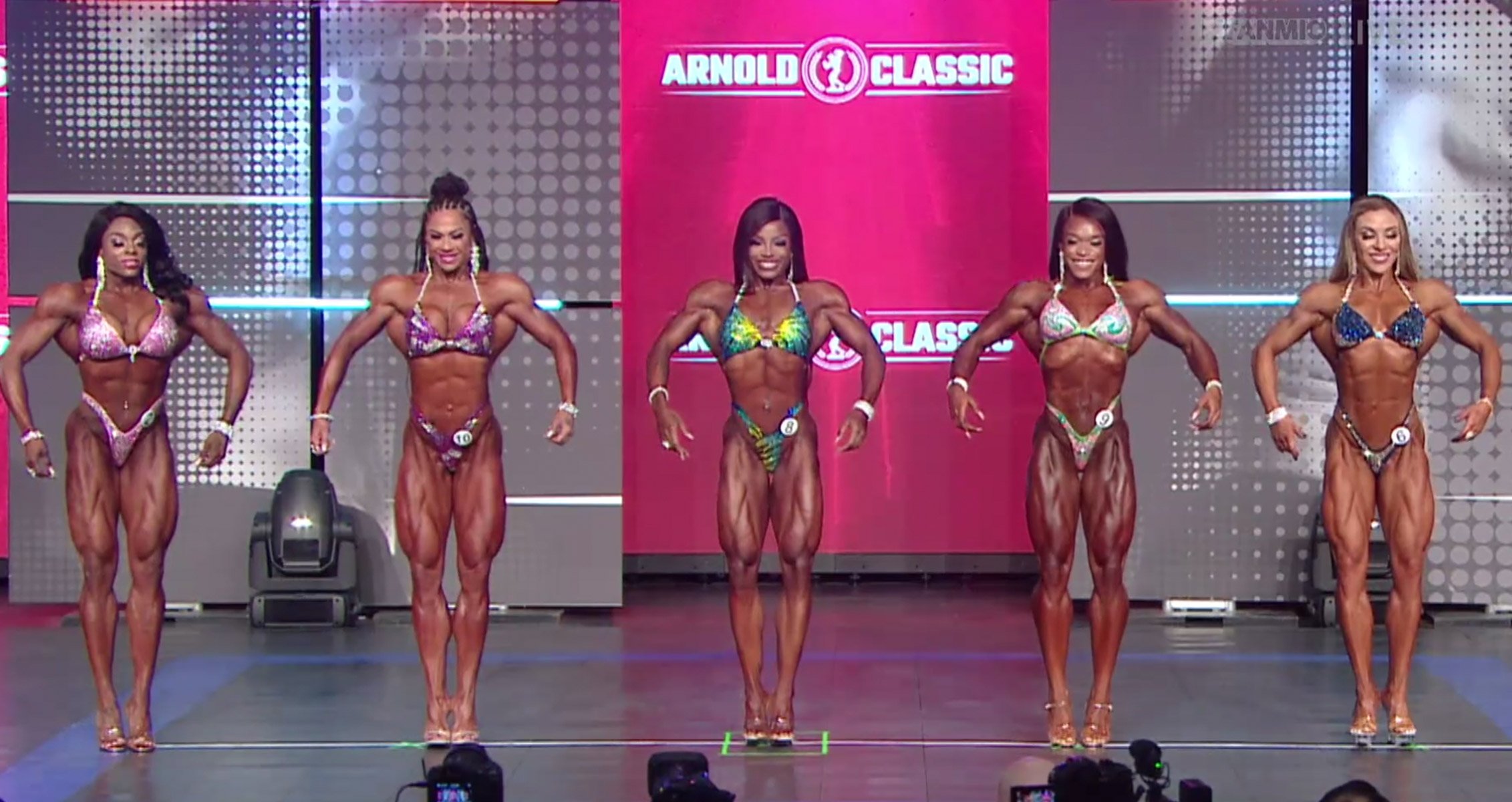 First Callout
Nicole Zenobia Graham
Natalia Soltero
Cydney Gillon
Lola Montez
Jessica Reyes Padilla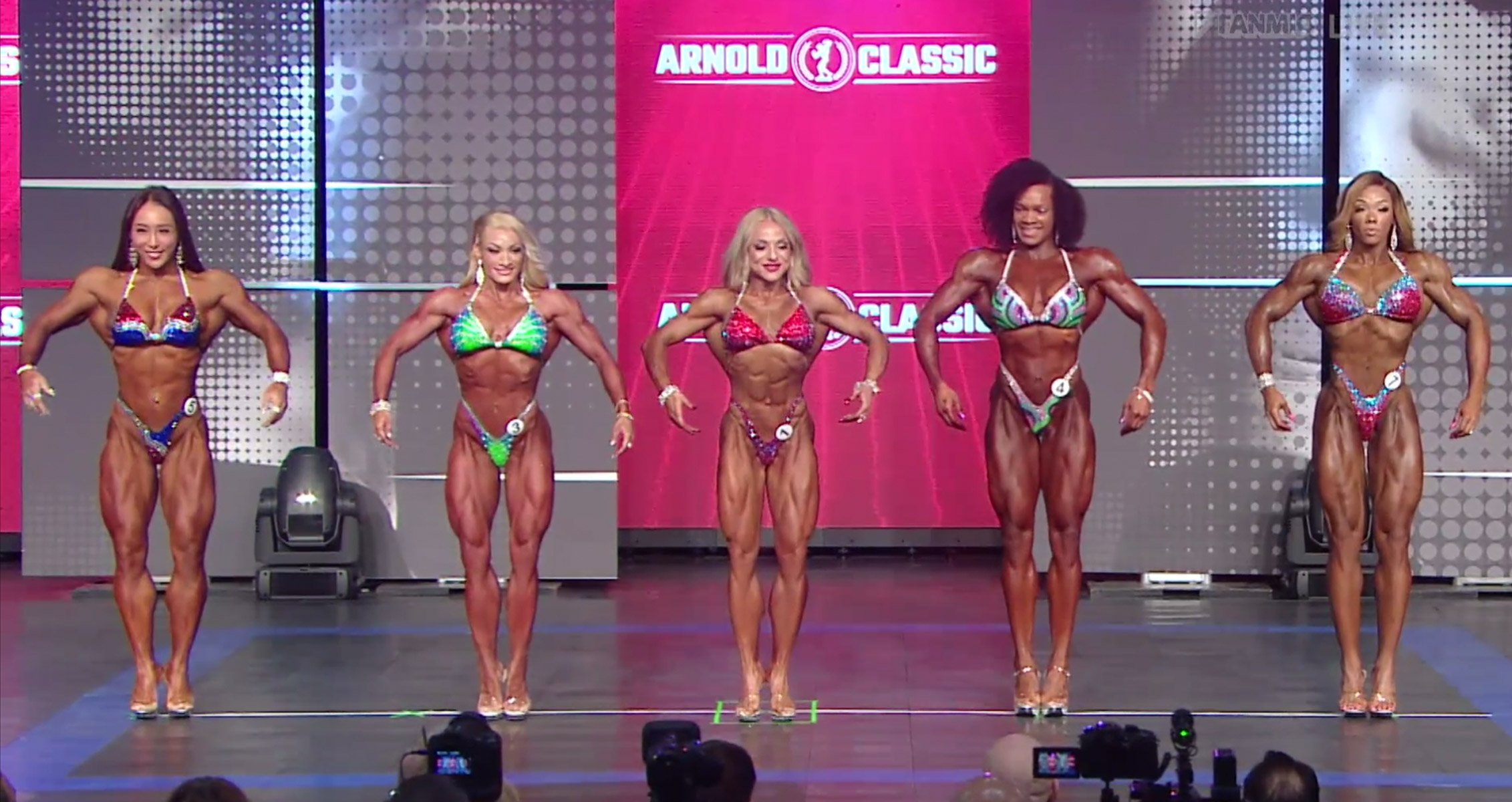 Second Callout
Bojana Vasiljevic
Wendy Fortino
Larhannah Robinson
An Da-Jong
Latoya Farley
Third Callout
Bojana Vasiljevic
Nicole Zenobia Graham
Natalia Soltero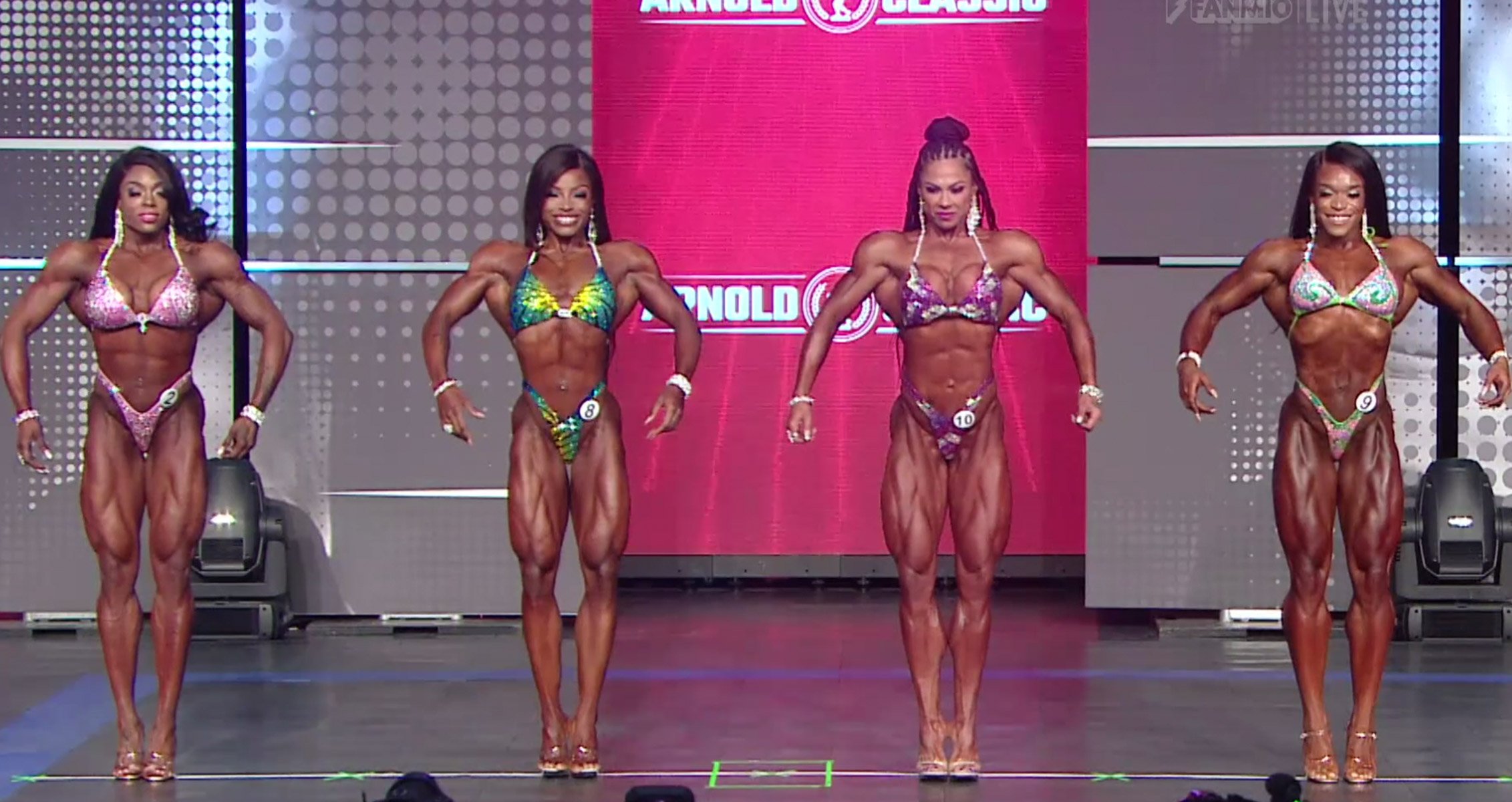 Fourth Callout (Top 4)
Nicole Zenobia Graham
Jessica Reyes Padilla
Cydney Gillon
Lola Montez
Generation Iron Fitness Network will provide full coverage of the Arnold Classic 2022 event including pre-judging reports, analysis, and results updates. Stay tuned to Generation Iron and visit our official Arnold Classic 2022 coverage hub right here!