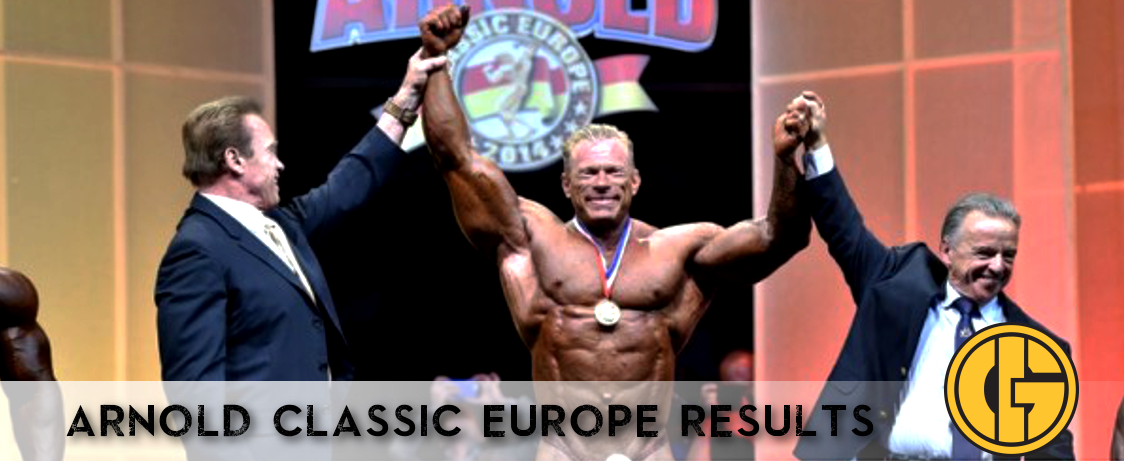 The big results from Spain are here.
Only a week after the Mr. Olympia competition – most of our big pro competitors marched off to Spain so they can flex their best stuff again at the Arnold Classic Europe 2014 competition. Another massive event that gives the competitors who didn't reach their highest a second chance at redemption.
A few major players were not competing this year – such as Kai Greene and Phil Heath – leaving the stage open for a new athlete to take the first place position. With little time to rest in between, these bodybuilders gave it their all and we have to give a shout out to everyone who competed and placed during this major event. In what was probably the most exciting surprise of the weekend – Dennis Wolf came back from his 4th place Olympia spot and beat out Shawn Rhoden for the #1 position. The back and fourth between these two guys is incredible – neither one can catch a break as a true competitive rivalry is forming between these top competitors.
Below you can find the top results from the Arnold Classic Europe:
.
2014 Arnold Fitness Madrid
1. Oksana Grishina
2. Regiane Da Silva
3. Tanji Johnson
4. Danielle Ruban
5. Myriam Capes
6. Marta Aguiar
7. Whitney Jones
8. Diana Monteiro
9. Amanda Hatfield
10. Aurika Tyrgale
2014 Arnold Classic Pro Men's Bodybuilding Madrid
1. Dennis Wolf
2. Shawn Rhoden
3. Dexter Jackson
4. Victor Martinez
5. Roelly Winklaar
6. William Bonac
7. Juan Morel
8. Robert Piotrkowicz
9. Michael Kefalianos
10. Jon Delarosa
11. Fred Smalls
If you would like to see the total results, including the amateur Arnold Classic Europe rankings, you can head on over to the event's official website. Do you think the judges made the right choices at this year's Arnold Europe? Let us know in the comments section or on our official Facebook and Twitter pages.