Get to know this pro strongman who just competed at America's Strongest Man.
Fresh off of competing at America's Strongest Man in Savannah, Georgia, Anthony Fuhrman is looking towards the future as he continues to be a dominant force in the sport. While his 12th place finish at America's Strongest Man might not be what he hoped for entering the competition, this fierce competitor and humble strongman is certainly not done. We caught up with Anthony before ASM to talk about his journey into the sport and how he hopes to progress towards number one.
Growing up in Erie, Pennsylvania, Anthony was always athletic. Football, baseball, and basketball all taught him the value of hard work and discipline when it came to health and fitness, but his Strongman journey would begin with a meeting with his now mentor and friend, Mark Taysom.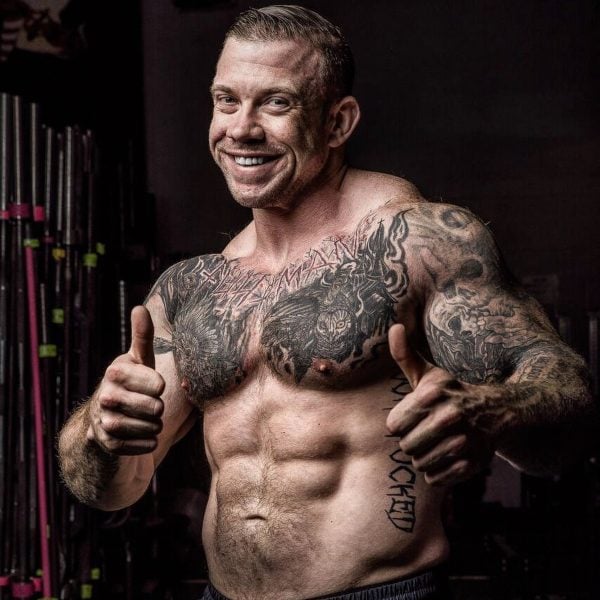 While lifting weight at a gym in Fort Carson, Colorado, Taysom approached Anthony and asked if he wanted to try lifting the Atlas stone. Determined to prove his strength to others, and curious of his proving his strength to himself, Anthony marched over and successfully completed the lift. The rest is history. Now a big time mentor of his, Taysom and the community at Starting Strongman have become family for Anthony as he trains and competes to be the best.
Anthony's Routine
Training
When training for competitions, there are a some staple exercises Anthony must have included to really see gains and work functional strength. The squat for Anthony is the king lift, and if you have a strong squat, then you most certainly are a strong person. Always incorporating squats into his training, squats are an absolute must for this strongman. When it comes to functional movements, he always has unilateral overhead movements in his training. These include exercises like the javelin press, dumbbell press, and kettlebell bottom up press. These are critical for Anthony because not only do they work the stabilizer muscles for increased support and strength, but they also increase motor functions needed to handle massive circus dumbbell loads.
When it comes to training, Anthony does have a lifting partner in fellow strongman Justin Loy, a brand new 105kg pro. Aside from Justin, Anthony prefers to train alone.
Here is a sample week for Anthony's training structure:
Monday- First lower body workout and yoga at night.
Tuesday- First upper body workout and yoga at night.
Wednesday- 30 minutes of HIIT cardio session.
Thursday- Second lower body workout and yoga.
Friday- Second upper body day.
Saturday- Strongman training day and 20 minutes of HIIT.
Along with this plan, he will do 45 minutes of cardio 3 days a week.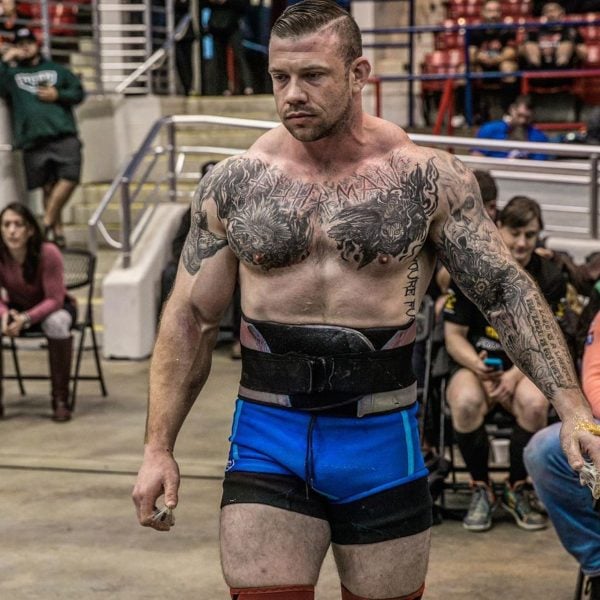 Nutrition
While a solid workout routine is clearly laid out for Anthony, his nutrition is on point to give him every ounce of energy to fuel a workout, promote recovery, and get him through those long days. Beef and ground bison are his go to for protein sources and recently he re-introduced chicken after a long break. For carbs, he will go for a sweet potato or jasmine rice. After a tough workout, Anthony loves his chicken wings and we don't blame him.
Supplement use is always interesting because everyone needs different things to fuel them, help them recover, and pump them full of essentials. For Anthony, his pre-workout is Mr. Hyde for that solid energy boost to see great growth and keep him going strong. Aside from that, a whey protein supplement and vitamin D round out this pro strongman's supplements.
Anthony's Strongman Journey
When it comes to events, his favorite event is normally the deadlift. Anthony suffered a distal bicep tear and is three months post op so this event has weakened quite a bit from what it was, but with that mindset that got him here in the first place, we are bound to see him back to full force, if not better, than before. Any loading event typically gives him a hard time. Being only 5' 11'' in height, and with mobility issues, getting the proper extension can be challenging for loading heavy bags or stones.
Aside from the physical preparation and execution, this sport is equally if not more of a mental game with yourself. Leading up to a competition, he will rest, reflect, and trust in the process that got him to where he is today. Wise words we can all take for ourselves and our training. Meditation helps him center his mind for competitions and, while standing on his head, he will finish up with five minutes of breathing techniques to get his mind right.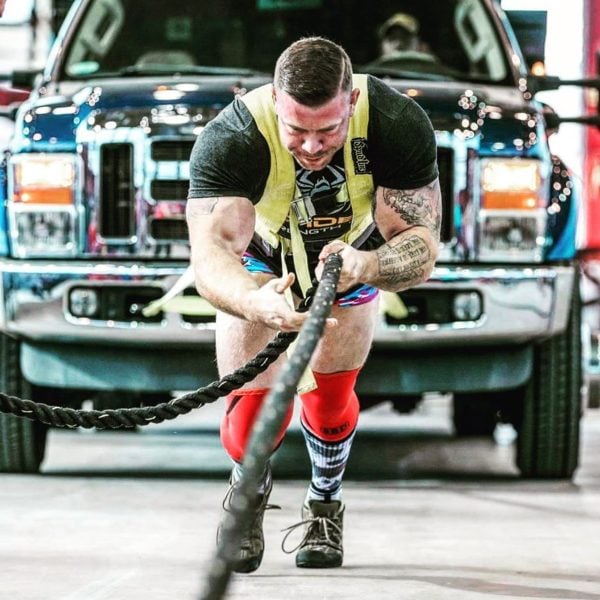 Having just finished his Masters Degree in sports administration, Anthony is looking to compete in powerlifting events in the near future. As an avid WWE fan, he enjoys taking a break from Strongman to kayak and enjoy the outdoors of our beautiful national parks all across the country. His Strongman journey has been incredible. It has changed him in so many positive ways and the people he's met have influenced him greatly. He knows and understands the fortunate position he is in and knows how much this sport has given him.
While he puts in the work, the hours, the blood, sweat, and effort, humility is key and he knows he didn't get here alone. Strongman gave him an outlet to succeed and that he has. For Strongman, and for those who supported and continue to support him, he holds it all in his heart.
Check out the results of America's Strongest Man and Woman here.
Let us know what you think in the comments below. Also, be sure to follow Generation Iron on Facebook, Twitter, and Instagram. 
*Images courtesy of Anthony Fuhrman Instagram