These lifting straps will provide serious assistance for those big lifts so you see undeniable growth.
When it comes to our big lifts, many of us forget that great fitness tools exist to help us along the way. Lifting straps are perfect for those of us who lift big and want some extra assistance in promoting better grip and really working to pack on the weight to fire up our muscles. Lifting such massive amounts of weight is a feat that seems too daunting to some, but for your bodybuilding goals, this is a necessity. What a good pair of lifting straps will do is provide comfort and assistance to negate any hesitancy you have about getting that weight lifted.
Benefits Of Lifting Straps
What you'll find by using these lifting straps are some really great benefits that can enhance your lifts beyond belief. Benefits of using lifting straps include:
Enhanced grip: Provides better grip around the bar for less slippage and more ease with big lifts.
Comfort and versatility: Offers a snug fit while still providing comfort and versatility for a variety of workouts.
Heavier lifts: With extra assistance, you will lift heavier and really see that desired muscle growth (1).
Reduced injury and excess pain: Having extra support will limit the amount of pain and work to reduce any injury that could arise (2).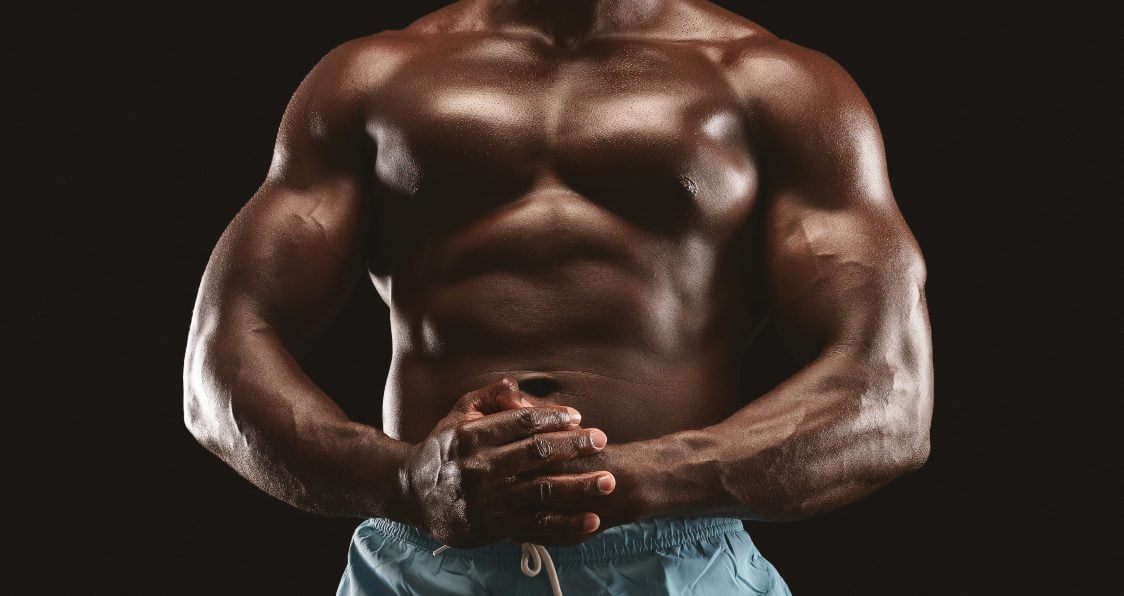 Differences Between Lifting Straps & Wrist Wraps
A common question asked is about the difference between lifting straps, or wrist straps, and wrist wraps. While they may look similar and are built and designed to a similar capacity, the differences are important to note, especially dependent on your individual goals.
Wrist wraps are used to provide support around your wrist while lifting. This could be for a number of reasons, but more often than not it is great for those rehabbing an injury, or those who know their wrist is slightly more vulnerable to injury and pain.
Check out our list of the Best Wrist Wraps for great lifting products!
Lifting straps, or wrist straps, are not so much about protection as they are for enhancing your grip as you increase weight. Used as a way to provide support when your grip fails, these will enhance gains and work to really challenge your muscles to grow.
We've put together a list of the Best Lifting Straps for 2021 to really help with your grip so you see that desired muscle growth.
Best Lifting Straps of 2021
---
Best Overall Lifting Strap: Serious Steel Fitness Figure 8 Straps
Serious Steel Fitness Figure 8 Straps are a top choice by serious powerlifters and strongmen due to their high-quality design and material, matched by ease and comfort. These straps come in three sizes: 60cm, 70cm, and 80cm and are Strongman tested at 1,000 lbs. Ideal for max deadlifts, shrugs, and any heavy pulling, the extra stitching provides real reinforcement and is great for serious abuse. The versatility of these straps allow for any grip, as some lifters like the straps under their index finger or pinky finger, and others prefer it to the outside of their hand. From a great company who cares about their products in Serious Steel, this lifting straps are a top choice for a good reason.
Pros: Serious reinforcement for big lifts and can hold up to 1,000 lbs. Comfortable and versatile for any grip of choice. From a reputable and great company in Serious Steel.
Cons: Can be a bit stiff and tough to use with under hand grips.
Price: $23.99
---
Best For Weightlifting: Harbinger DuraHide Real Leather Lifting Straps
Harbinger DuraHide Real Leather Lifting Straps are made from high quality leather for maximum traction on the bar and no added bulk to hurt your grip or any functional movements. The tri-layered design helps maintain shape and prevents tearing and the extended 21'' of length allows for a stronger wrap on the bar. These lifting straps are a re-engineered version of a classic strap and will seriously help promote grip for those big lifts and are great for any weightlifting you do. Harbinger is a trusted company by athletes everywhere and these lifting straps are another example of a great product from them.
Pros: High-quality leather makes these very durable and great for maximizing your lifts. The tri-layered design is great for maintaining shape and the extended bit allows for a stronger wrap. From a great company in Harbinger.
Cons: Can feel a little thin compared to others and the edges feel a little sharp.
Price: $19.99
Best For Deadlifting: Gymreapers Lifting Straps
Gymreapers Lifting Straps are perfect for enhancing that grip support so you lift more and see that desired growth you want to see. With extra neoprene padding, your wrist is more supported for whatever heavy lift comes your way. Highly durable with longer straps allow you to enhance any workout no matter the routine. The straps are thick yet versatile to allow for extra reinforcement while still allowing you the ability to move and not feel restricted around the bar. Endorsed by athletes of all sports, Gymreapers offers a great product for eliminating grip strength fatigue and targeting your muscles effectively, especially with a monster lift like the deadlift.
Pros: Great for deadlifts and offer versatility and a comfortable grip around the bar. The neoprene padding is a nice addition to add to that comfort.
Cons: Some issues with durability and length, and they do tend to fray early on.
Price: $13.99
---
Best For Grip: Harbinger Big Grip No-Slip Nylon Lifting Straps
Harbinger Big Grip No-Slip Nylon Lifting Straps are another great option from Harbinger for those who don't want the leather straps. With 5mm of neoprene padding, you can hold proper positioning with maximum cushioning during your lifts. The longer strap and heavy duty nylon offer a serious boost to your grip strength, along with the Dura-Grip rubber for added support. Heavy duty stitching allows for increased durability and the steel buckle worn outside the wrist allows for full adjustability with a one size fits all product. Another quality product from Harbinger, these lifting straps will have great effects on your grip strength.
Pros: They offer a firm grip while still allowing for versatility. Great adjustability with a one size fits all product. Great for grip and provide less fatigue on your wrists.
Cons: Not the most comfortable material and you can't adjust once put around the bar.
Price: $19.99
---
Best For Functional Fitness: WARM BODY COLD MIND Wrist Straps
WARM BODY COLD MIND Wrist Straps are a great option designed by a real champion weightlifter in Oleksiy Torokhity. Great for multifunctional use, these lifting straps put an emphasis on comfort and safety for bigger lifts. With 22'' of length and being 1.6'' wide, the dual stitching prevents any tearing. Made from cotton, neoprene, and natural leather, these lifting straps can withstand any training sessions and will give you a much better feeling on the bar. Able to absorb sweat, it won't irritate your skin and you won't experience slippage during those grueling workouts. Great for all types of weightlifting training, WARM BODY COLD MIND does a great job in producing a solid pair of lifting straps for functional fitness.
Pros: Great grip provides the ability to perform a number of functional movements. Solid and sturdy material is great for lifting and the dual stitching is nice to prevent tearing.
Cons: They do tend to slip when you get to higher weights and are slightly uncomfortable.
Price: $13.99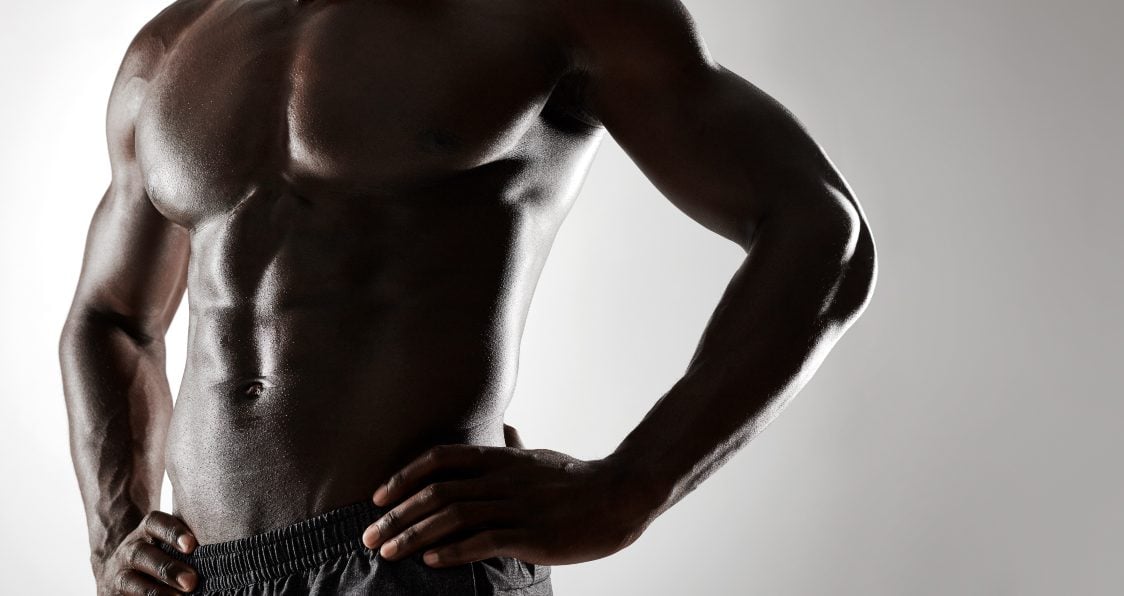 FAQ Section
What are the best lifting straps?
Serious Steel Fitness Figure 8 Straps. These lifting straps are a top choice by serious powerlifters and strongmen due to their high-quality design and extra reinforcement. Easy to use and comfortable, these lifting straps are great for your overall needs when it comes to lifting big weight.
Will lifting straps help improve my grip strength?
While lifting straps may help improve your grip strength slightly, their intended goal is to provide an extra layer of support if your grip fails or slips during a lift. Do not rely solely on lifting straps for grip strength and instead work on grip strengthening exercises so as you increase in weight, you may not need to use lifting straps as much.
Will lifting straps help improve my overall technique?
A common mistake when using lifting straps is that people will yank the bar off the ground. This will promote poor form and will allow you to lift more weight than you actually could when using a raw grip. Don't rely on lifting straps to improve form, but use them wisely to enhance your ability to lift more while focusing on improving your technique in other ways.
Can I use lifting straps in competitions?
Lifting straps are not allowed in competition, but wrist wraps are. This is why using lifting straps in your training should be done sparingly as you should also use your raw grip to get a better sense of just how much you can lift.
Wrap Up
Lifting straps are perfect aids to help with those big lifts and provide that extra grip strength for whatever lift or challenge lies ahead of you and your workout. Great for helping lift more, build muscle, offer comfort and versatility, and really work to prevent injury, lifting straps are useful aids to have in your gym bag. Check out our list above and find a great pair of lifting straps to boost your bodybuilding goals today.
Generation Iron may receive commissions on purchases made through our links. See our disclosure page for more information.
Let us know what you think in the comments below. Also, be sure to follow Generation Iron on Facebook, Twitter, and Instagram. 
References
Hori, Naruhiro; Kawamori, Naoki; Chiu, Loren Z. F. (2009). "Pulling movement in weightlifting exercises from a biomechanical standpoint". (source)
Weiss, A. K.; Tsai, H. H.; Puffer, J. C. (2002). "Bilateral Wrist Pain- Weightlifter". (source)