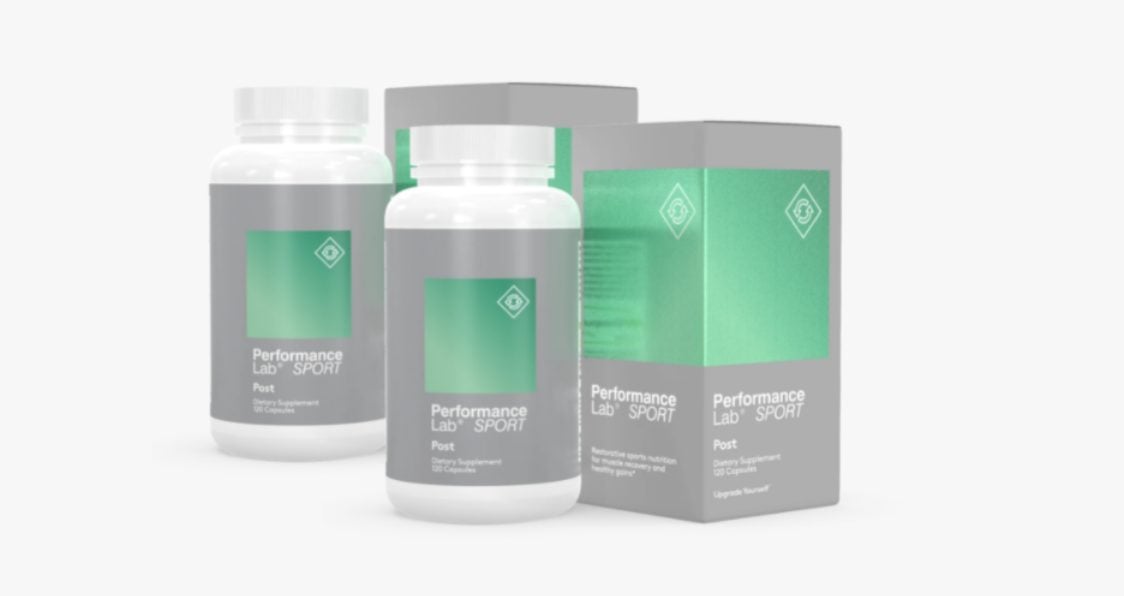 Elevate your recovery and growth with this powerful and clean post-workout supplement.
Product Overview
For maximum muscle growth, you have a small window immediately after your workout ends. Since your muscles are the most sensitive to the anabolic effects of your training, your body needs to restore all of those vital nutrients for optimal recovery and the least amount of muscle damage. Eating a solid, high-protein meal is highly recommended, since this will offer many amazing natural benefits, but a good post-workout supplement will also do the trick. Performance Lab SPORT Post is one great post-workout supplement to target nutrients for a full recharge and serious muscle growth.
This post-workout supplement would make a great addition to a post-workout whey protein supplement, whether that be a whey isolate or a concentrate. What Performance Lab Post will do is ensure no essential nutrient vital for recovery and muscle growth is missed to give your body the best chance to see all of the gains from your workout.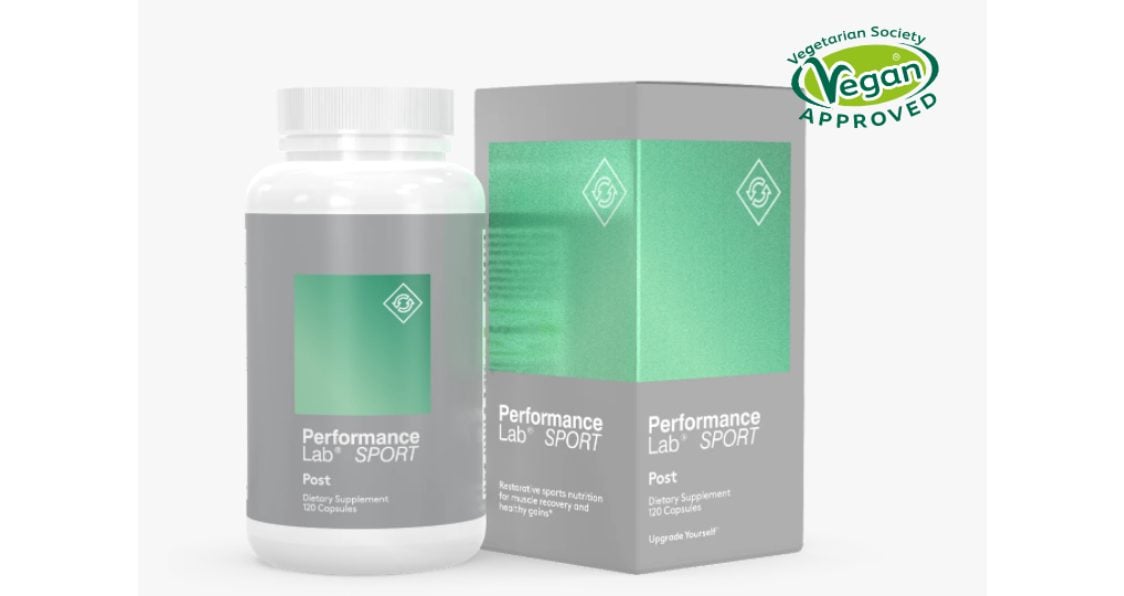 Performance Lab is a leader in nutritional supplements and with formulas that include industry-leading ingredients, their products combine nutritional technology with high-quality and innovative supplements to meet all of their consumers' needs.
Their patented NutriGenesis process ensures clean, safe, and effective vitamins and minerals, and with clean labels that are non-GMO and 100% gluten-free, you can be sure that no hidden agendas lurk in your supplements. Their state-of-the-art facilities are current good manufacturing practices (CGMP) compliant and registered with the Food and Drug Administration (FDA).
SPORT Post Highlights
Post is the world's cleanest and smartest muscle-restoring post-workout supplement designed to meet all of your recovery and muscle-building needs. While working out causes damage to your muscles and inflammation, this can limit growth. SPORT Post works to counter these effects by pumping your body full of those depleted nutrients in efforts to optimize muscle growth and repair. For recovery, it works to give you faster support so you come back stronger to take on the next session.
This innovative sports-drink-in-a-capsule design is one way to ensure you efficiently rehydrate yourself when taken with water. As a clean, vegan-friendly, and easy to swallow capsule, SPORT Post is an efficient and convenient way to support healthy gains, faster recovery, and increased athletic performance.
Key Benefits:
Innovative sports-drink-in-a-capsule: Quickly rehydrates your body to give you the best chance at a solid recovery.
Promotes growth and recovery: Counters negative effects of working out by pumping you full of vital nutrients to maximize growth and repair.
A safe and effective supplement: SPORT Post is vegan-friendly, caffeine, gluten, and allergy free, and contains no additives or banned substances.
Ultramodern patented NutriGenesis process: Gives you all of the benefits of natural ingredients from the lab to ensure safe and effective supplements.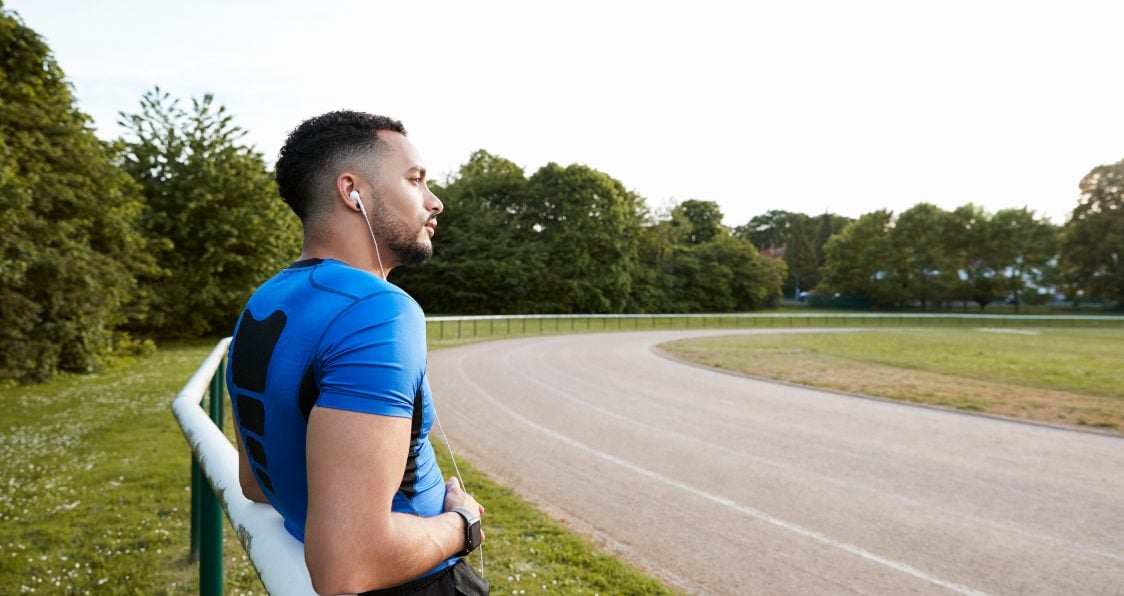 NutriGenesis Process
NutriGenesis is a patented process from Performance Lab where they mirror nutrient genesis found in nature. So while their vitamins, minerals, and amino acids are lab grown, this ultramodern technology allows for all the benefits of the natural process all while working from their state-of-the-art facilities. Through properly seeding and cultivating these nutrients, live cells metabolize and naturally grow new vitamins, minerals, and amino acids which include proteins, complex carbs, probiotics, and antioxidants. You can be sure your body will absorb these easily and effectively since NutriGenesis works to match whole foods' natural structures.
Key Ingredients
These two key ingredients are the most abundant nutrients by far in SPORT Post and work to maximize your muscle growth and promote recovery in order to give you that much-needed boost for the next workout.
Creatine Monohydrate (1750 mg)
Creatine restores exercise-depleted muscles and works to promote healthy growth and repair through a number of ways. It helps maintain ATP energy in muscle by aiding the anabolic process, as well as increasing synthesis of proteins and stem cells to form new muscle (1). Since creatine is depleted during intense training, its ability to support your muscles is obviously limited, but by raising insulin levels slightly, it can promote muscle development (2). The added bonus is that the creatine in SPORT Post is bioavailable for easy access and no added distress.
Beta-Alanine (1200 mg)
Beta-alanine works as a muscle booster for your pre- and post-workout needs by raising muscle carnosine. Carnosine stores are an effective sports strategy for recovery and also enhancing athletic performance. By helping to neutralize exercise-induced free radicals and work to repair damaged muscles, this is great for your overall recovery (3). Through its ability to delay fatigue and work your muscle to optimal capacity, this can boost both muscular strength and endurance.
Ingredients
L-Glutamine: The most abundant amino acid in your body, it works to provide your muscle with energy and aid in growth and recovery (4). It can increase the antioxidant glutathione for an immune boost and protect muscle gains.
Himalayan Pink Salt: An unprocessed, high-quality salt, it will maintain hydration and help restore fluids lost during your workout.
Pomegranate Extract: A rich source of antioxidants, this can enhance muscle circulation and soothe aches and inflammation. This will really work for your benefit with its properties for overall recovery (5).
Potassium: A solid mineral, potassium helps with muscle contraction and overall cardiovascular endurance (6). As part of the NutriGenesis process, this lab-grown mineral will enhance bioavailability and offer relief after those high-intensity workouts.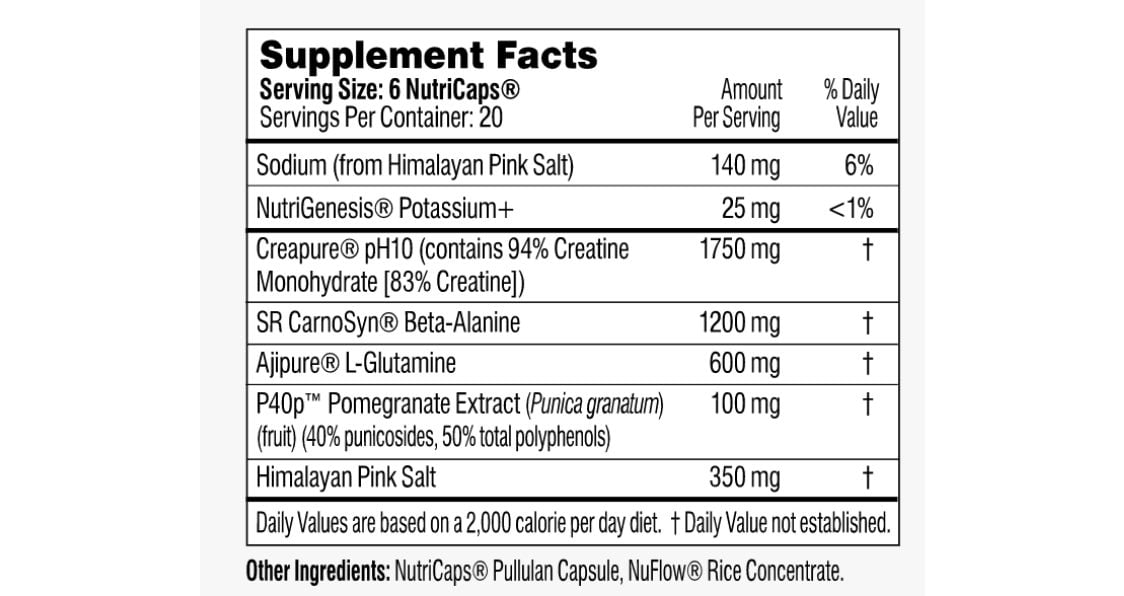 Price & Effectiveness
Performance Lab SPORT Post is a great post-workout supplement designed to help tackle any and all of your muscle building and recovery needs. With 20 servings per container, 6 NutriCaps will give you all these great ingredients so your gains never falter.
Pros
Quality ingredients and their ultramodern patented NutriGenesis process
Natural benefits from lab-grown nutrients
Vegan-friendly, and non-GMO
Cons
Premium priced option
6 capsules is a lot per serving
Price: $39.00
Overall Value
Performance Lab SPORT Post is a solid post-workout supplement to aid in your recovery and muscle growth after a tough workout. Paired with a protein supplement or a high-protein meal, all of the benefits will be heightened for your overall growth and performance. With clean ingredients from a great patented NutriGenesis process, this post-workout supplement is really something to consider. What you are really getting is a supplement to promote recovery and growth with valuable nutrients from a reputable company who seeks to provide innovative supplements for their consumers. Try SPORT Post and watch your post-workout gains elevate to new heights.
Try Performance Lab SPORT Post Today
Generation Iron may receive commissions on purchases made through our links. See our disclosure page for more information.
Let us know what you think in the comments below. Also, be sure to follow Generation Iron on Facebook, Twitter, and Instagram. 
*Images courtesy of Performance Lab and Envato
References