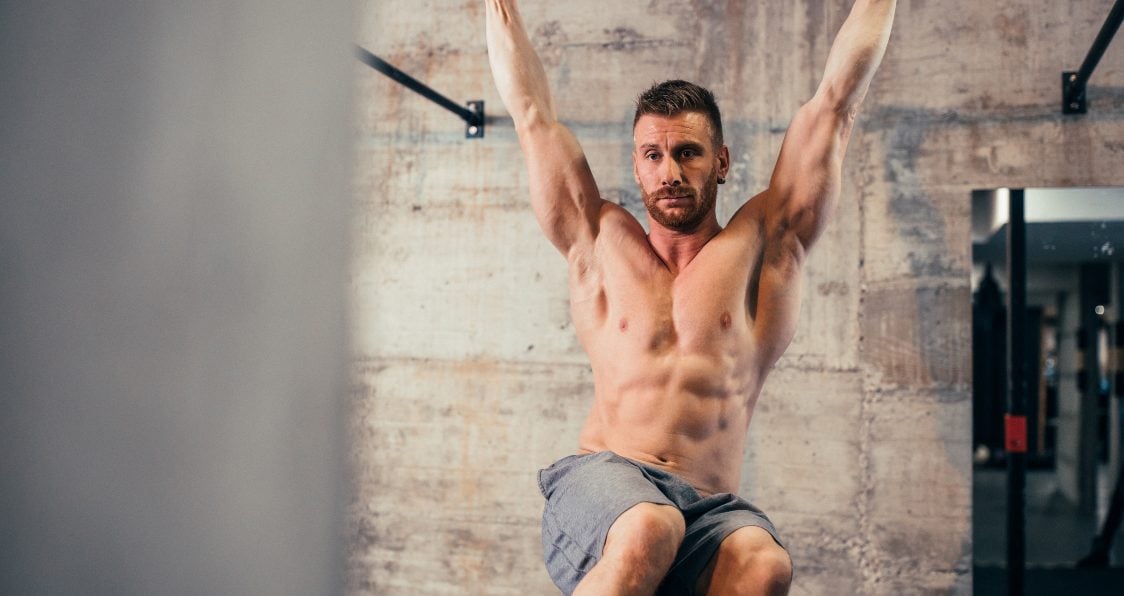 The best pull-up bars for home use, either for your doorway or free standing, can build muscle and define your physique.
For those looking to continue to beef up their home gym, pull-up bars are an essential. Able to fit in your doorframe or other spaces, this piece of equipment is convenient and can result in worthwhile gains for strength, size, posture, and physique. Pull-ups in particular are a timeless upper body challenge, designed to work for increased grip strength, promote lat growth, and aid in lengthening the spine for better posture and support. What you will get out of a high-quality pull-up bar is a great fitness tool designed to improve all of your goals.
We've put together a list of the Best Pull-Up Bars for 2021 so you can choose between some seriously amazing options. We know the choice can be difficult, but this list may have brought a little more clarity to your decision.
Best Pull-Up Bars For 2021
---
Best Overall Pull-Up Bar
The best pull-up bar will work to fit in any doorway so you can easily rep out convenient gains to build muscle and work on definition.
MUSCOACH Pull-Up Bar
MUSCOACH brings a multi-purpose and ergonomic angle grip to this pull-up bar for maximum muscle engagement and wrist support. The soft and thickened sponge handle allows for solid grip and no slippage and this bar allows for 4 grip positions: normal grip, close grip, wide grip, and hammer grip. The large hook design makes this an easy to assemble bar with no screws to fit in almost any doorway.
MUSCOACH Pull-Up Bar is a solid pull-up bar for muscle engagement and wrist support great for building muscle.
Pros
Convenient and allows for variety in your pull-up/chin-up style workouts
Easy assembly and no screws make this a worthwhile purchase
Cons
It doesn't fit all doorways and the bar may be too wide for some
Versatility comes into question with chin-ups and the lower stabilization bar
Price: $9.34
---
Best Pull-Up Bar For Home Use
A pull-up bar for home use is essential so you can see growth in the comfort of your own home while also having the luxury of being comfortable as you do so.
XMark Multi-Grip Pull-Up Bar
X Mark Multi-Grip Pull-Up Bar is uniquely engineered with parallel and angled hand grips to allow you to target your muscles as best you can. This wall mounted bar offers knurled hand grips to ensure a great grip even in the most grueling of workouts. With a solid support frame and one that can be easily mounted on your wall, this pull-up bar is great for its functionality and mounting ability.
XMark Multi-Grip Pull-Up Bar is uniquely engineered with parallel and angled hand grips to target all your muscles.
Pros
Built well and mounts easily
Great grip options to get a seriously effective workout
Knurled grips are somewhat unique for pull-ups bars which is a nice touch
Cons
Could use less bolts to secure or make the bolts more sturdy, as some have broken during assembly
Price: $169.00
---
Best Doorway Pull-Up Bar
Many pull-up bars fit into doorways but it is important that you find one that works perfectly. The right doorway pull-up bar won't leave marks and will be as secure as possible.
SIEBIRD Doorway Pull-Up Bar
SIEBIRD Doorway Pull-Up Bar is the one you need if you want no screwing or drilling. In just minutes, you can set this anti-skid device on both sides of the doorframe and firmly stick it on the wall. Despite the quick set-up, it will offer great support and safety to you. The patented security lock makes sure the bar doesn't loosen during training and thick silicone pads allow for enhanced stability against slippage. With soft foam grips providing for extra comfort, this will increase grip strength and minimize hand fatigue. For its easy to assemble to put in place qualities, this is a great adjustable pull-up bar for you.
SIEBIRD Doorway Pull-Up Bar fits great into your doorway with no screwing or drilling with enhanced stability that is easy to adjust.
Pros
No screwing or drilling makes for easy set-up
Patented security lock is a nice touch for that added sense of support and stability
Foam grips provide comfort and help avoid hand fatigue
Cons
Does slide down the door or wherever you place this bar if not properly secured
The design is great in theory but there are better ones out there for a more secure fit
Price: $16.85
---
Best Pull-Up Bar With Multiple Handles
Having multiple handles is a great way to work your muscles differently as you look to target different spots and build muscle both with larger muscle groups and those accessory ones.
STOZM MultiEx Chin-Up Bar
STOZM MultiEx Chin-Up Bar can be installed in seconds and works great for functionality. Built from heavy steel, this bar can withstand rigorous training and ensures safety and efficiency to allow for the most out of that training. Compact and can be installed by adjustable hooks, the smart locking mechanism allows for stability. Grip options include wide-grip, close-grip, and other pull-up grips, as well as capabilities to perform dips. For its many uses and great exercise options, this is a really nice multifunctional pull-up bar.
STOZM MultiEx Chin-Up Bar is built from heavy steel to withstand rigorous training perfect for many exercise options.
Pros
Great for multifunctional use in terms of pull-up grips and dip options
Easily adjustable hooks allow for instant locking
Cons
Rubber hand grips are not great and need to be replaced as they will start to slide out
Price: $112.84
---
Best Free Standing Pull-Up Bar
A free standing pull-up bar is a luxury for those with space but can offer a unique way to see gains while also offering the ability to perform a host of other important exercises for better gains.
KT KNANH TRINH Power Tower
KT KNANK TRINH Power Tower is a unique take on the pull-up bar but we wanted to give you a free-standing option. This power tower will unfold to allow you to perform any number of exercises including pull-ups, chin-ups, vertical knee raises, or a number of stretches. It is well-built and has a quality structure for great stability and can withstand close to 771.6 lbs. Foldable and versatile as well, it allows for easy storage and set-up for whenever you want to use it.
KT KNANH TRINH Power Tower is a great free standing pull-up bar perfect for any number of exercises including pull-ups, chin-ups, vertical knee raises, and many more.
Pros
Interesting idea and great for performing a number of exercises
Can hold a lot of weight and is foldable and versatile for easy storage
Cons
Not as stable as advertised and may move slightly when you are on it
Price: $289.99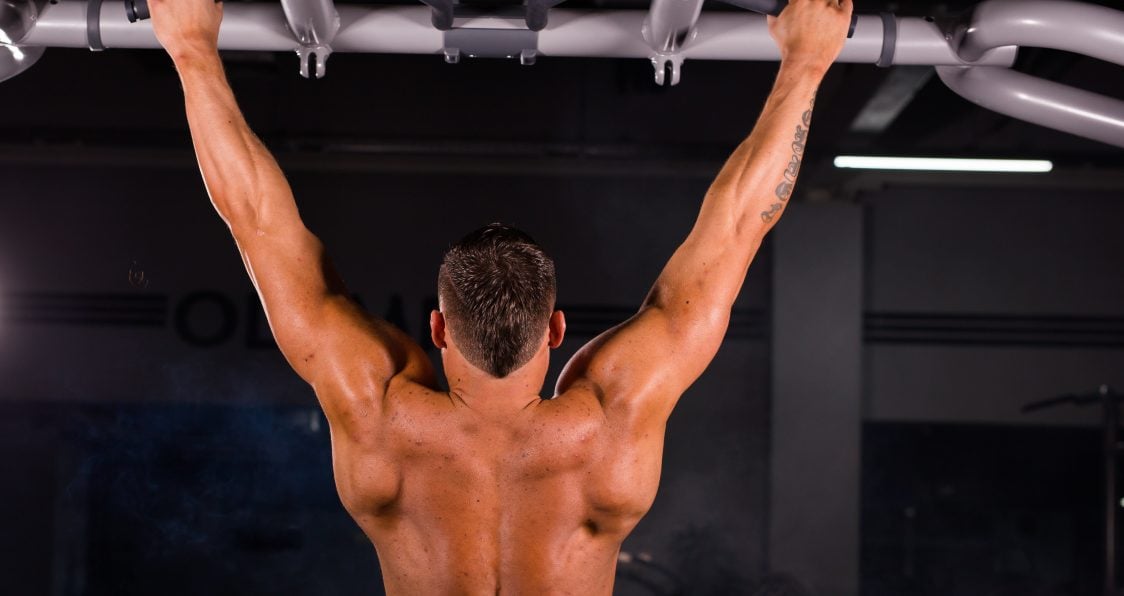 Benefits Of Pull-Up Bars
The benefits of pull-ups bars are great and should give you the best chance at seeing progress with whatever your goals may be. Benefits of pull-up bars include:
Increased strength: Performing pull-ups and chin-ups are great ways to build strength and size for a shredded aesthetic, but also build functional strength to use for everyday activities (1).
Enhance grip strength: Grip strength is very important for functional movements, as well as those big lifts, and pull-up bars can help you get there (2).
Better posture: Posture is everything and by working muscles that support better posture you will sit upright, walk taller, and have more confidence (3).
Get that V-shape: Pull-ups work the lats to a great extent which have great control in forming that desired V-shape we all know and love.
Convenient: With a pull-up bar in your home, you can enjoy a workout whenever you want to really boost your gains.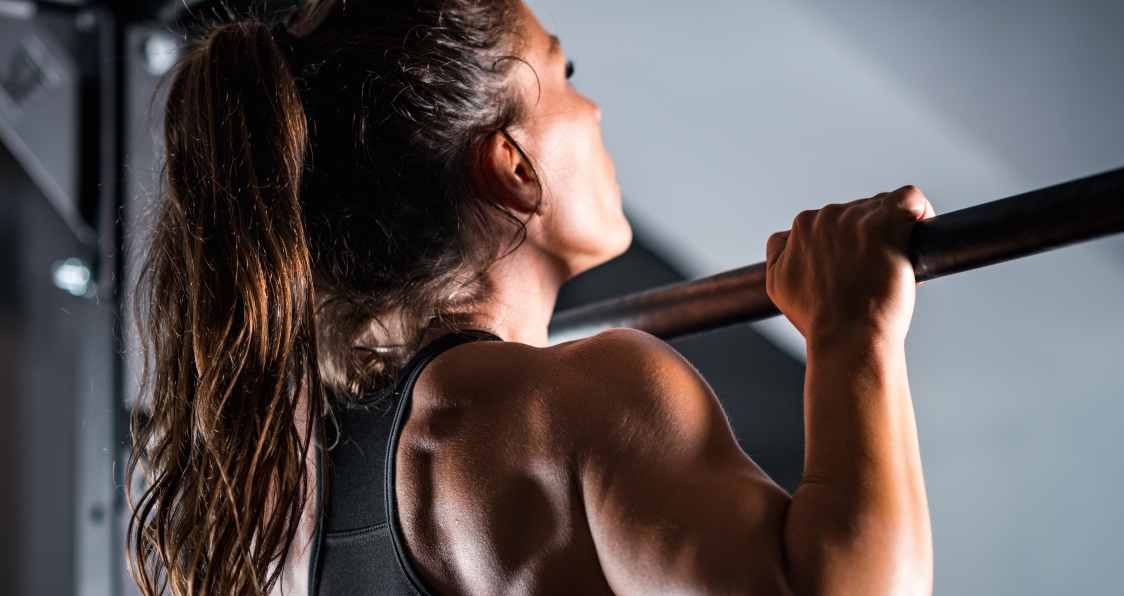 Key Features & How To Choose
When looking to choose a pull-up bar, it can be challenging to find the right ones but there are some things to look for.
Many pull-up bars offer a variety of different grips to use, whether it be traditional, wide grip, or neutral grip to challenge you differently.
This is important because often times pull-ups can be used for other exercises like dips as well. You want a product that will be multifunctional if possible to help boost gains.
We know your home matters to you and padding can offer support so as to not damage wherever you choose to put your pull-up bar.
How We Choose
When it comes to choosing the right pull-up bars, we look at a number of factors when putting together this list. First is quality and durability of the product, for you deserve to have the best when it comes to build. A good pull-up bar will last a while and allow you to not only use for a long time, but also be durable to hold your weight, especially after repeated abuse. We also look to fit and functionality. Many of these will fit into any doorframe or won't take up too much space in your home or apartment. The benefit of a pull-up bar is that it's a great piece of equipment for you to use whenever you want. Of course, price matters. A lot of fitness equipment tends to be very expensive and we wanted to give you options to not break the bank but allow you to still have a great product at a reasonable price.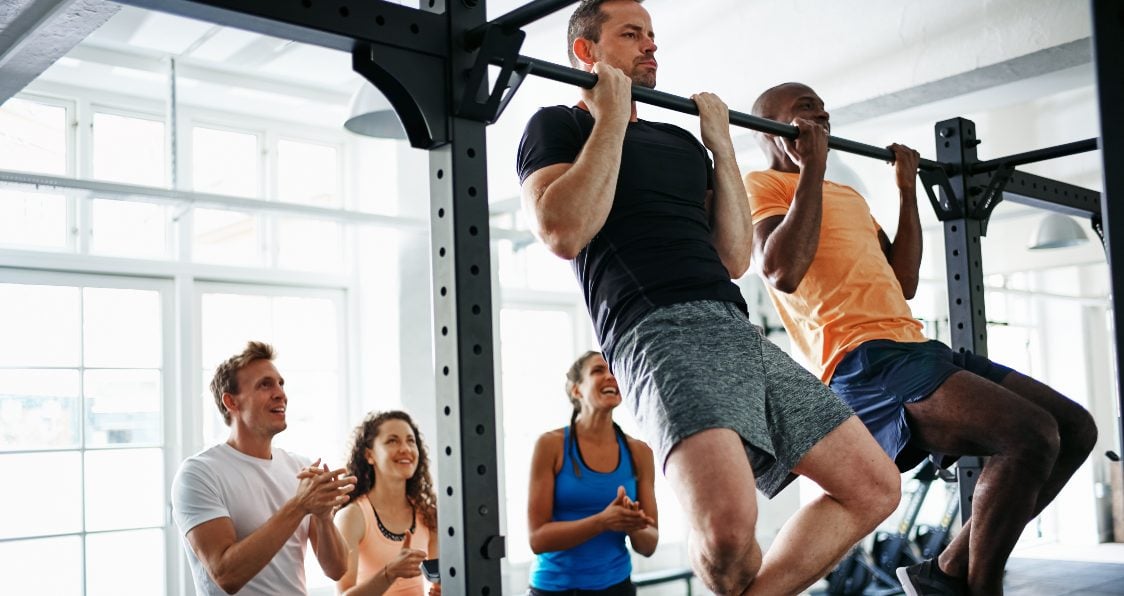 FAQ Section
What is the best pull-up bar?
MUSCOACH Pull-Up Bar. This is a multi-purpose and ergonomic angle grip pull-up bar to provide for maximum muscle engagement and wrist support. The soft and thickened sponge handle allows for solid grip and no slippage and this bar allows for 4 grip positions: normal grip, close grip, wide grip, and hammer grip. With solid durability and versatility for movements, this is a great pull-up bar overall.
Are pull-up bars safe?
A good quality pull-up bar with proper care and attaching parts is absolutely safe to use. This is where research is important as you look to see other customer reviews and simply what it takes to attach the respective pull-up bar to whichever part of your home you choose.
Will this fit in my doorframe?
This is where you will have to check the measurements because every product is different. Measure out the desired space you choose and check the measurements of your desired product. Also, these options allow for adjustability so you do have some versatility with where to put them, making these a great piece of home gym equipment.
Can I keep moving my pull-up bar around?
Depending on the specific product, potentially. Some are easy to unhook and reattach at a different point in your house. Others require a more stable fix with screws and can create holes and havoc on your home if you constantly move. Make sure you know what you want out of the pull-up bar from the start to avoid any issues.
Wrap Up
Pull-up bars have the potential to really beef up our home gyms by allowing us to perform a host of exercises and stretches to really maximize growth and recovery. Finding the right pull-up bar can be challenging and with so many on the market, its no wonder the choice causes a major headache. This list should provide you with some great options to really increase your chances at seeing real strength and size, as well as a shredded aesthetic. Check this list out today and see which pull-up bar works best for your goals.
---
Generation Iron may receive commissions on purchases made through our links. See our disclosure page for more information.
Let us know what you think in the comments below. Also, be sure to follow Generation Iron on Facebook, Twitter, and Instagram. 
References
Ronai, Peter; Scibek, Eric (2014). "The Pull-up". (source)
Lee, Julia-Ann; Sechachalam, Sreedharan (2016). "The Effect of Wrist Position on Grip Endurance and Grip Strength". (source)
Harvard Health Publishing Healthbeat (2015). "Why good posture matters". (source)