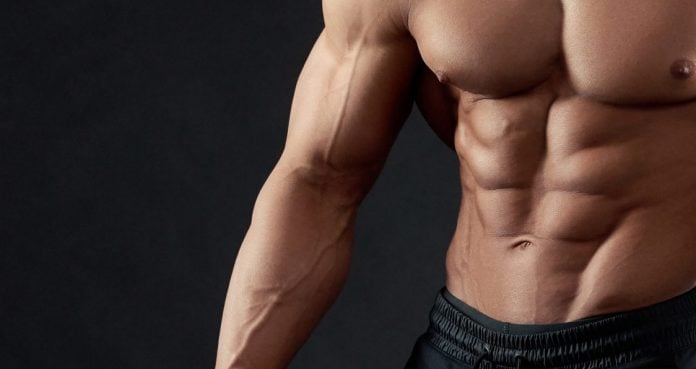 Best on the Planet – Physiques with Picture Perfect 6-Pack Abs
Nothing else portrays the fitness level of a person more than a set of six-pack abs. A chiseled midriff isn't easy to get. A six-pack can take months of strict diet, training, and discipline to achieve and maintain. The constant work is why they're easy to lose, so people like showing them off while they still have them.
Six-pack abs come in all shapes and sizes and we did some digging to bring you some of the best set of abs on the planet. The athletes of the list have such defined and conditioned abs, Greek gods would be proud of them.
The Best Abs on the Planet
Phil Heath
https://www.instagram.com/p/Bo122M3BRdC/
7X Mr. Olympia Phil Heath might get criticism these days for a distended stomach – but during the height of his reign he had the best sets of abs on the planet. Heath is known as the 'Gift' and we can vouch for the title. Maintaining the kind of conditioning Phil has for a guy of his size is truly commendable.
Michelle Lewin
https://www.instagram.com/p/Bkf87FGBLRG/
If you've been around the fitness scene for some time, you'd be familiar with Michelle Lewin by now. The Colombian beauty has one of the best physiques on the planet and her 13.3m followers on Instagram are proof.
Lazar Angelov
https://www.instagram.com/p/Bff8SHdhcXL/
Lazar is one of the biggest Instagram fitness celebrities and is acclaimed for his chiseled physique. Only a few people (if anyone at all) can beat the symmetry and definition of Angelov's abs.
Brooke Ence
https://www.instagram.com/p/BiCrTPYh5H4/
Ence is the queen of CrossFit and her washboard abs can put many men to shame. Brooke plays an Amazon Warrior in the Wonder Woman movies. The original Amazon warriors will have absolutely no problem with the casting.
Chul Soon
https://www.instagram.com/p/BnU956wnNmX/
Man, Chul Soon is something else. The Korean athlete is climbing through the ranks quickly and we might see him on big bodybuilding stages soon. Chul has also got some dance skills which often do the rounds on social media.
Karina Elle
https://www.instagram.com/p/BhmedFSFldY/
Elle does a great job of staying in shape throughout the year. Karina loves the beach life and her exotic bikinis give us the front row view to her perfectly crafted six-packs. Thank God for the Cali weather.
Sergi Constance
https://www.instagram.com/p/BoOouziHsUX/
Sergi has one of the most well-defined midriffs on the planet. Constance is one step ahead of everyone in the chiseled midsection game with his eight-pack abs. There is no more real estate on his abdominal for any more abs.

Ashley Kaltwasser
https://www.instagram.com/p/BmbuS36nMe7/
Kaltwasser is the 3X Ms. Bikini Olympia. Ashley is also one of the most fun people to follow on Instagram. If you're not already following Ashley on Instagram, you're missing out on a lot. You'll be surprised at all the things she can do.
Jeff Seid
https://www.instagram.com/p/BqlCokjlncS/
Jeff is an internet fitness celebrity and has a giant following. Jeff has been training for 13 years and focuses on building aesthetics. Seid has an elaborate Youtube channel and you can check out his vlogs and workouts there.
Paige Hathaway
https://www.instagram.com/p/BXyB7vqlJWO/
Hathaway is arguably one of the prettiest Instagram fitness celebrities. Paige Hathaway (along with her abs) can keep you glued to your phones for hours. Hathaway shares her workouts on Instagram for you to follow.
Ulisses Jr.
https://www.instagram.com/p/BpNECG-FP9f/
The best abs list can never be complete without mentioning the king of washboard abs, Ulisses Jr. Ulisses' abs are in such great shape, they leave us with no words, literally.
Who do you think has the best abs? Let us know in the comments below. Also, be sure to follow Generation Iron on Facebook and Twitter.
---
*Header image courtesy of Instagram