Brian Shaw has a pretty awesome Hummer deadlift set that he's using to great effect.
Deadlifting is a truly beastly exercise. In fact it's so intense that Robert Oberst once said it isn't worth doing unless you do so competitively. For a strongman the deadlift is a required lift, one that can make or break a professional's career.
Four-time World's Strongest Man Brian Shaw is no stranger to the deadlift. Being a champion means surmounting even the most impossible goals and Brian Shaw has done so with the deadlift in the past.
With his Shaw Classic strongman event and the World's Strongest Man on the horizon, Brian Shaw has been hard at work training in his home gym. One lift he's been consistently doing is the deadlift, the staple to be apart of the WSM finals.
Hoping to get variety and fun out of his lifts, Brian Shaw recently brought out his Hummer tire deadlift set. Aesthetically it can't be denied that the set looks really impressive. But with the WSM having all different kinds of deadlift set ups, it's good to be prepared for anything.
Brian Shaw had this to say about his $10,0000 Hummer tire deadlift set.
"I'm very excited because we're pulling out the Hummer Tire Deadlift set. This is what we're going to pull on today. I've been working on various heights with my deadlift. Still don't know what the deadlifts will be at the World's Strongest Man, what height, or if it's for max or it's for reps. But I'm trying to work on everything to be well rounded, and as soon as I get that official information I can dial it in a little more. The other reason I wanted to pull out this deadlift set be is because this is a deadlift we are going to do at the Shaw Classic in December. To be fair, why wouldn't you want to pull on a Hummer Tire Deadlift set?"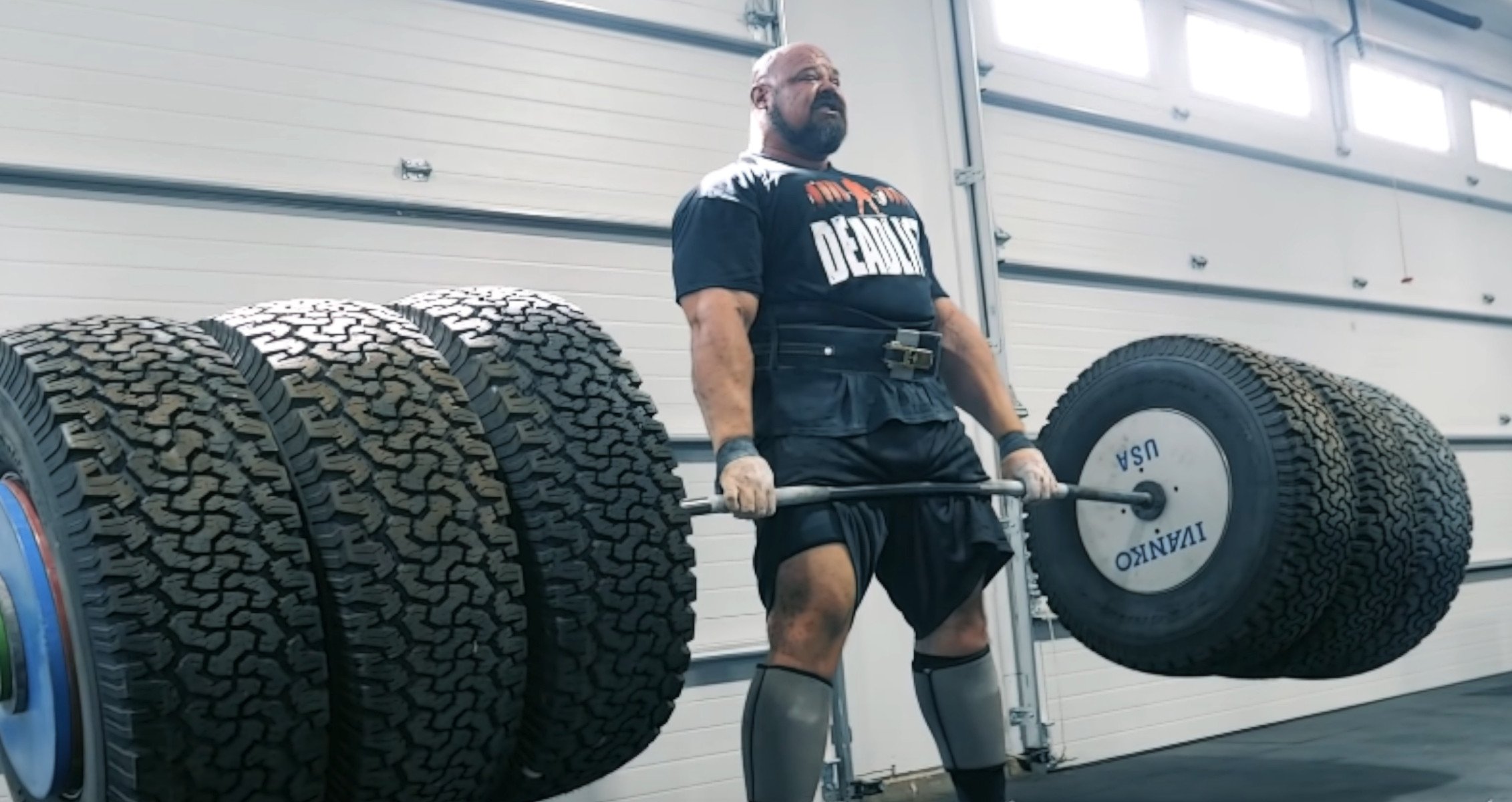 To see the video of the feat click here.
For more news and updates, follow Generation Iron on Facebook, Twitter, and Instagram.
---
Managing Editor at Generation Iron, Jonathan Salmon is a writer, martial arts instructor, and geek culture enthusiast. Check out his YouTube, Instagram, Twitter, Facebook, and Sound Cloud for in-depth MMA analysis.