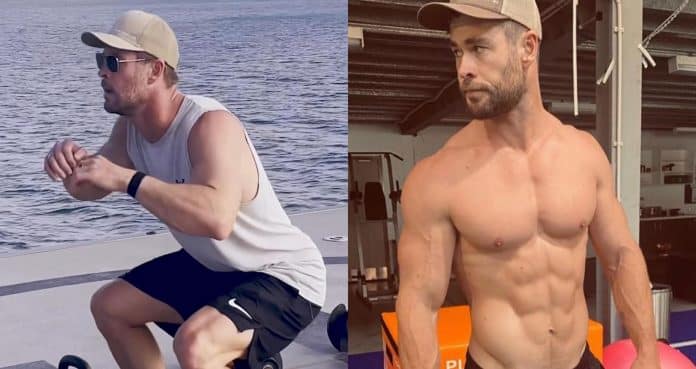 Chris Hemsworth recently showed off a new 200-rep workout for fans to try out.
Chris Hemsworth is known for many things. First, he is an incredible actor that has taken on many big roles. And of course, he has built a shredded physique and become a fitness star in the process. Recently, Hemsworth shared a new workout on his fitness app showing off a 200-rep style.
Hemsworth created an app called "CentrFit" to share workouts for viewers during the pandemic. When gyms were closed, Hemsworth made sure that people could continue to get workouts in during their time at home.
During his career, Hemsworth has made a name for himself in many action roles. This includes during the Thor movies and Extraction. He has gone through many physique transformations in order to look the part on the big screen. He has done this by using different workouts to challenge his body in different ways.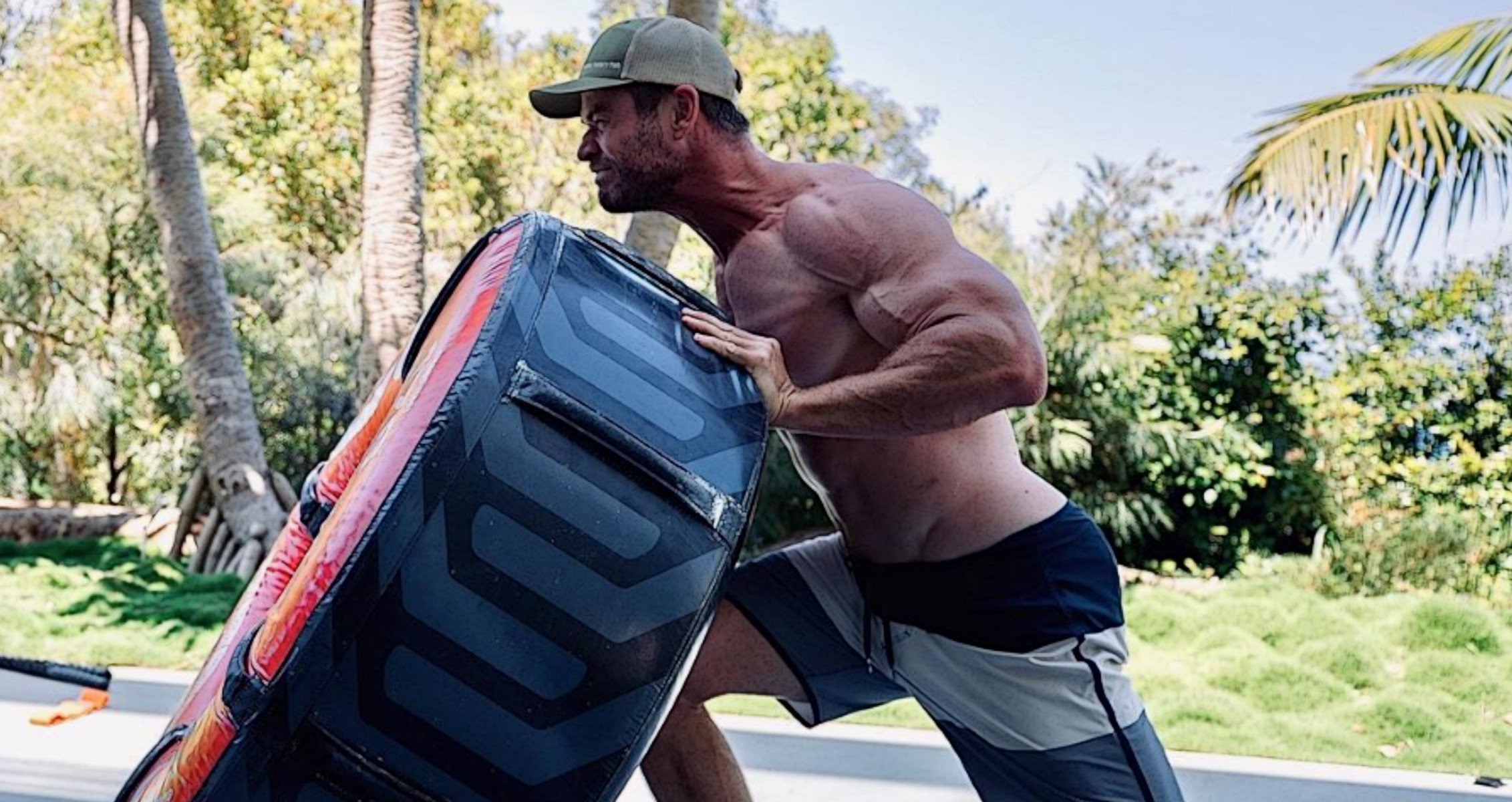 Chris Hemsworth Shows Off "200 Club" Workout
Chris Hemsworth has trained in different ways to build his physique. He has jumped into speed and agility training while also taking time to focus on explosive power as well. Hemsworth is also a proponent of different ways of stretching muscles.
During his recent 200-rep workout, Hemsworth hit all areas of the body.
"If the sea sickness doesn't get me. This bad boy certainly will. We call this the 200 Club @centrfit 💪 Good luck!"
View this post on Instagram
Chris Hemsworth put together this workout for a series he is doing on CentrFIt. During this series, he is sharing workouts that require nothing but bodyweight and can be done anywhere.
Hemsworth continues to be one of the busiest actors in Hollywood to date because of his allure on the big screen. This is because of his incredible acting skills along with his shredded physique. When you look at some actors that are in the best shape, Hemsworth has to be mentioned near the top of the list.
For more news and updates, follow Generation Iron on Facebook, Twitter, and Instagram.