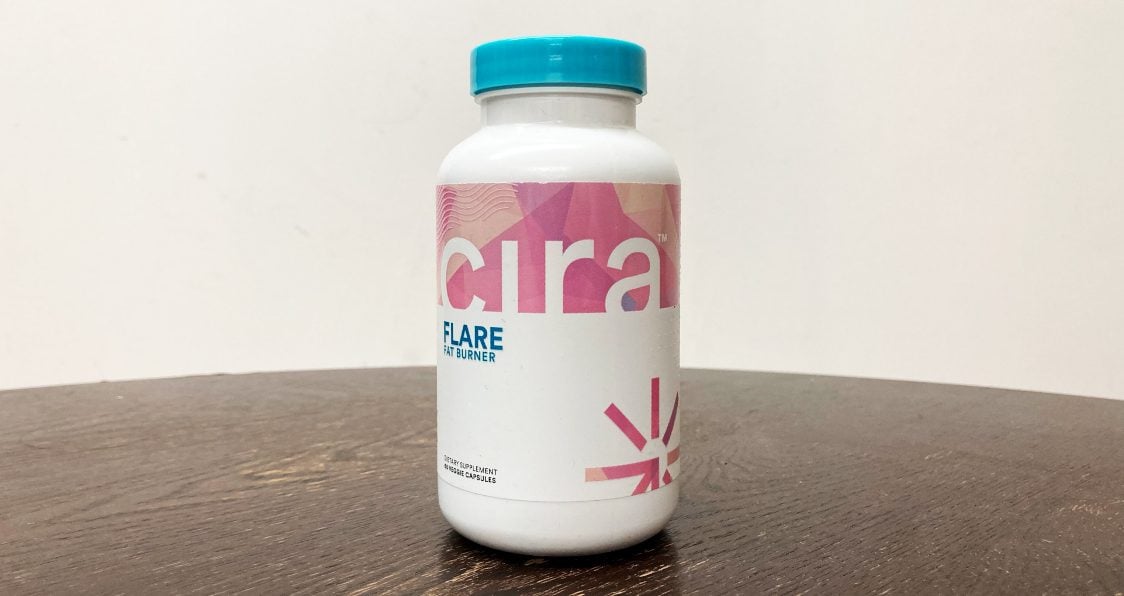 Work to tone, increase fat loss, and improve your mood with this fat burner from Cira Nutrition.
Product Overview
Even with a good diet and solid training routine, a fat burner may be in order to help alleviate some of those fat loss goals. Stubborn belly fat can be a pain and something you just don't need or want. Even with hard training that fat may just not want to leave. But with a good quality fat burner, top tier ingredients mixed in with a great formula can work wonders for your gains. Cira Nutrition Flare Fat Burner is a high-quality and effective fat burning supplement that can seriously work to help you lose weight and boost your confidence.
A good fat burner will provide for a host of other benefits aside from burning away that stubborn fat. By kickstarting your metabolism, this will allow for increased energy so nothing can be stored as excess fat. Also working toward appetite suppression, you will eliminate the desire to snack so you stay on a more solid eating schedule. With the ability to maintain lean muscle and assist you cognitively, a good fat burner like Cira Nutrition Flare can offer you the best chance at succeeding with all your goals.
Cira Nutrition Flare is a great fat burner to tackle any of your toning, fat loss, and mood boosting needs. With powerful ingredients in an effective formula, that stubborn belly fat will go in no time.
Cira Nutrition is a supplements company that creates only the best products to help you reach your goals faster both inside and out of the gym. They are on your side, only producing the highest quality supplements around so you can lift more, feel better, and have the energy to still do other things you love. On a mission to help you grow in the gym and as a better person, Cira Nutrition is exactly what you need to succeed with all of your fitness and lifestyle goals.
Cira Nutrition Flare Highlights
Cira Nutrition Flare is an awesome fat burner to help you tone and feel good in your body. As an effective and safe supplement, this can help get rid of excess water weight, increase fat loss, boost energy, reduce stress, and improve your mood so you can keep doing the things you love and feel confident in doing so.
With 7 clean and effective ingredients, you can't go wrong with this great fat burner from a highly reputable and honest company in Cira Nutrition. When it comes to your diet pills and the top ranked ingredients included in each, look no further than here for all your lean muscle maintenance and fat loss goals while still offering the best for performance.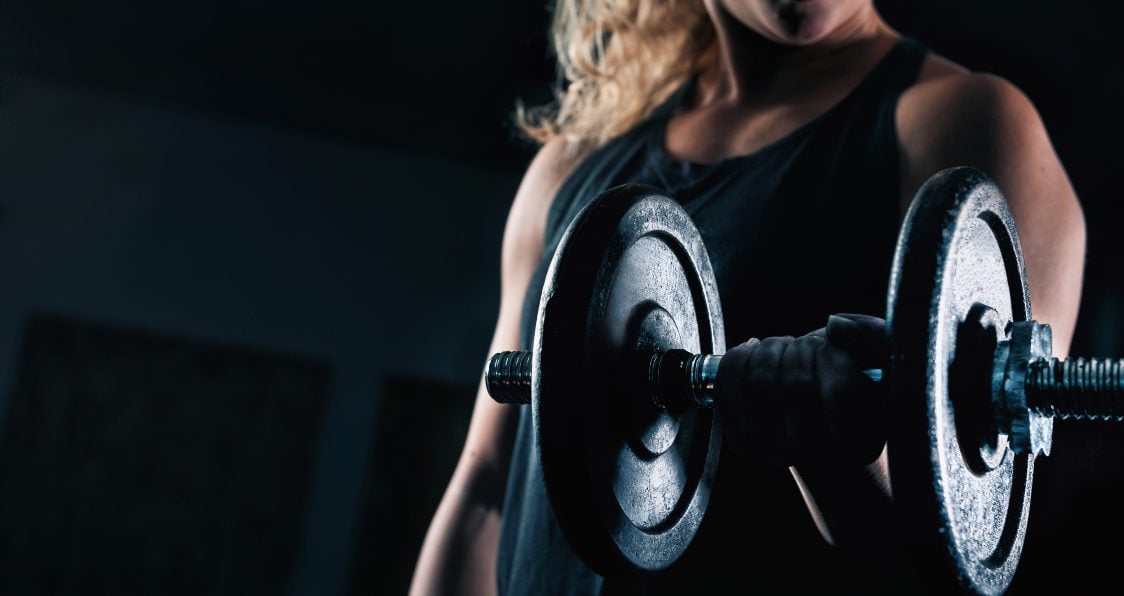 Ingredients
Acetyl-L-Carnitine: Works to help metabolize fat to decrease body mass and assist weight loss (1).
Ashwagandha: Through adaptogenic effects, it may encourage weight loss and help with things like stress, which can contribute to weight gain (2).
EGCG (Epigallocatechin Gallate): Can increase calorie burn and help the body use stored fat for energy. It can also help reduce appetite.
Caffeine Anhydrous: Can speed up your metabolism and provide for energy boosts allowing for more fat burning during exercise (3).
L-Theanine: May help promote weight loss by preventing anxiety and stress, thus improving mood and reducing the urge to snack (4).
Cayenne Pepper Fruit Extract: Can curb your appetite, help speed up your metabolism, and allow you to burn more calories.
Black Pepper Fruit Extract: Helps stimulate the breakdown of fatty cells thus promoting fat loss (5).
Other Ingredients
Plant Cellulose Capsule, Rice Flour, Silica, Magnesium Stearate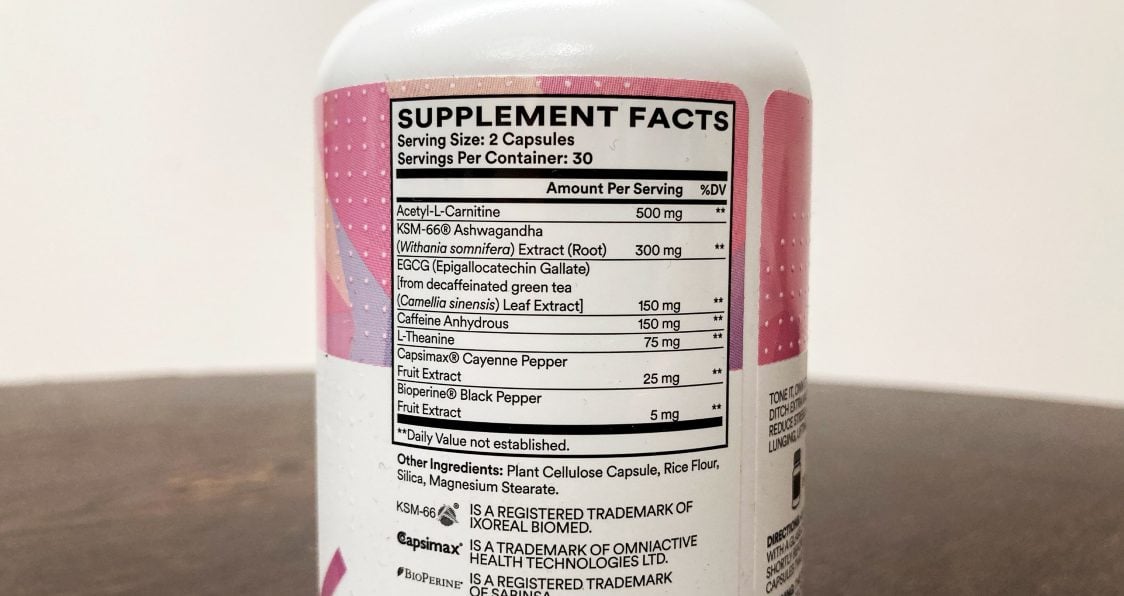 | | |
| --- | --- |
| Number Of Servings | 30 |
| Serving Size | 2 Capsules |
| Stim Or Non-Stim | Stim |
| Best Way To Take | Take 2 capsules once daily with water, preferably in the morning or afternoon shortly before eating. |
Price & Effectiveness
Cira Nutrition Flare Fat Burner is that fat burning supplement you need to help you tone, ditch excess water weight, increase fat loss, and improve your overall mood to be a better you. With 30 servings per container, 2 capsules as a serving size will give you these powerful ingredients so you get the best benefits possible.
Pros
Clean and effective ingredients
Great benefits to fat loss and lean muscle maintenance
From a reputable company in Cira Nutrition
Cons
Only available directly from their website
Premium priced option on the market
Price: $39.99
---
Check out our list of the Best Fat Burners For Women for more great fat burning products!
---
Overall Value
Cira Nutrition Flare Fat Burner is a great fat burning supplement to help with all your toning and fat loss needs. As a great product with awesome ingredients, this formula allows for toning, ditching excess water weight, increasing fat loss, boosting energy, and helping to improve your overall mood. Cira Nutrition is a company designing and creating supplements that reflect their consumers to better the lives of all. What you are really getting is a top tier fat burner with great ingredients and effective benefits from a company who cares about their consumers and products. Check out Cira Nutrition Flare Fat Burner today and see what this can do for all your weight loss goals.
Try Cira Nutrition Flare Fat Burner Today
Generation Iron may receive commissions on purchases made through our links. See our disclosure page for more information.
Let us know what you think in the comments below. Also, be sure to follow Generation Iron on Facebook, Twitter, and Instagram. 
*Images courtesy of Cira Nutrition and Envato
Reference