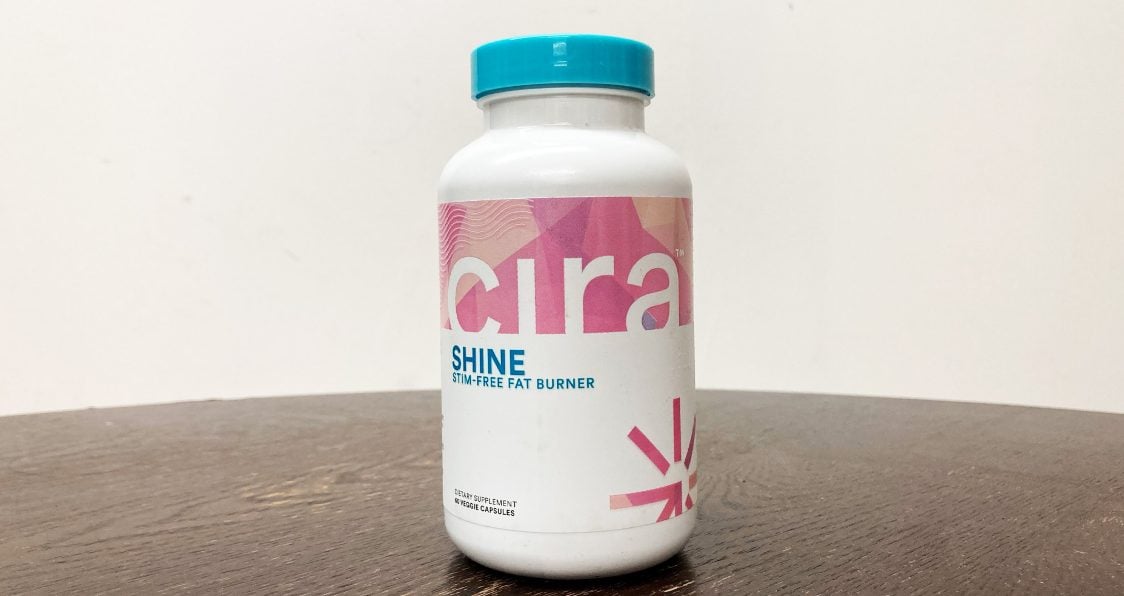 Support energy and fat loss with a great stim-free option.
Product Overview
For active women and female athletes, finding the right fat burner can be a game changer when it comes to boosting all of your goals. Stubborn belly fat can be a nightmare when looking to get that shredded physique and sometimes we need a helping hand from supplements to help get us there. With the right ingredients and a quality company backing you, the best fat burner to help tone and lose weight is right around the corner. Cira Nutrition Shine Stim-Free Fat Burner is a great fat burning supplement to support fat loss and boost energy all while being stimulant free.
What a good fat burner can do is offer great benefits when it comes to burning away all that stubborn fat. It will work to boost your metabolism to burn stored fat and provide for increased energy so nothing else can be stored. Also with benefits like appetite suppression and maintaining lean muscle mass, your chances of looking great and changing your body composition are closer than you think.
Cira Nutrition Shine is a great stim-free fat burner able to enhance the health and performance of all female athletes and active women. It can boost energy levels, promote a healthy metabolism, and support fat loss while being free of any stimulants.
Cira Nutrition is a supplements company that creates only the best products to help you reach your goals faster both inside and out of the gym. They are on your side, only producing the highest quality supplements around so you can lift more, feel better, and have the energy to still do other things you love. On a mission to help you grow in the gym and as a better person, Cira Nutrition is exactly what you need to succeed with all of your fitness and lifestyle goals.
Shine Stim-Free Fat Burner Highlights
Shine is the perfect stimulant free fat burner for female athletes looking to give themselves the best boost for fat loss. For active women, it is also a great option as a safe and effective supplement to support fat loss, boost energy levels, and maintain a healthy metabolism. For all of those workout and body composition needs, Shine will make you the best version of yourself.
With 7 powerful and effective ingredients, this awesome formula is one to offer all of the benefits that a great fat burner can provide. Cira Nutrition knows the needs of women and how important having a quality supplement can be and this product is the best example of a top-ranked supplement. For all of your fat loss and performance enhancing goals, look to Shine to get the job done.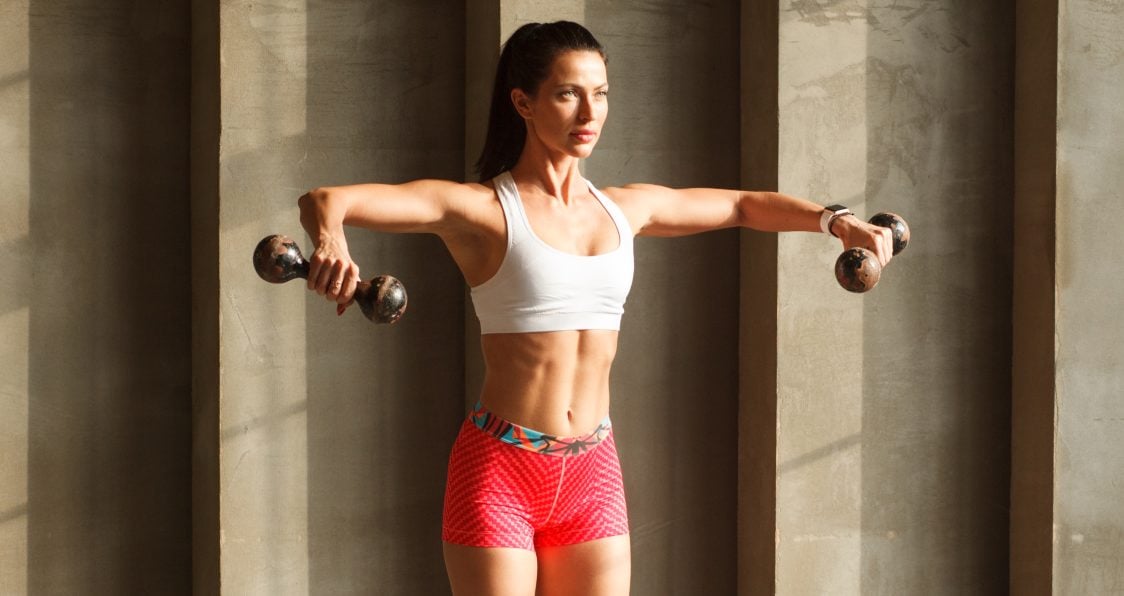 Ingredients
Acetyl-L-Carnitine: Helps metabolize fat to decrease body mass and assist with weight for that desired body composition change to take effect. (1).
Dandelion Root Extract: This can help you lose water weight, lower fat absorption, and may promote fat breakdown while also being used as a coffee substitute (2).
EGCG (Epigallocatechin Gallate): Helps increase calorie burn and allows the body to use stored fat for energy. This will also assist with appetite reduction for less snacking.
Coleus Forskohlii Extract: Helps stimulate the breakdown of fat stored in fat cells which can enhance weight loss (3).
Grains of Paradise: Can cause a transition of body fat thus supporting weight loss to see those desired results (4).
Capsimax Cayenne Pepper Fruit Extract: Helps speed up your metabolism, curb appetite, and burn more calories for those desired weight loss results.
Bioperine Black Pepper Fruit Extract: Stimulates the breakdown of fatty cells thereby promoting fat loss and working for the desired outcome (5).
Other Ingredients
Plant Cellulose Capsule, Rice Flour, Silica, Magnesium Stearate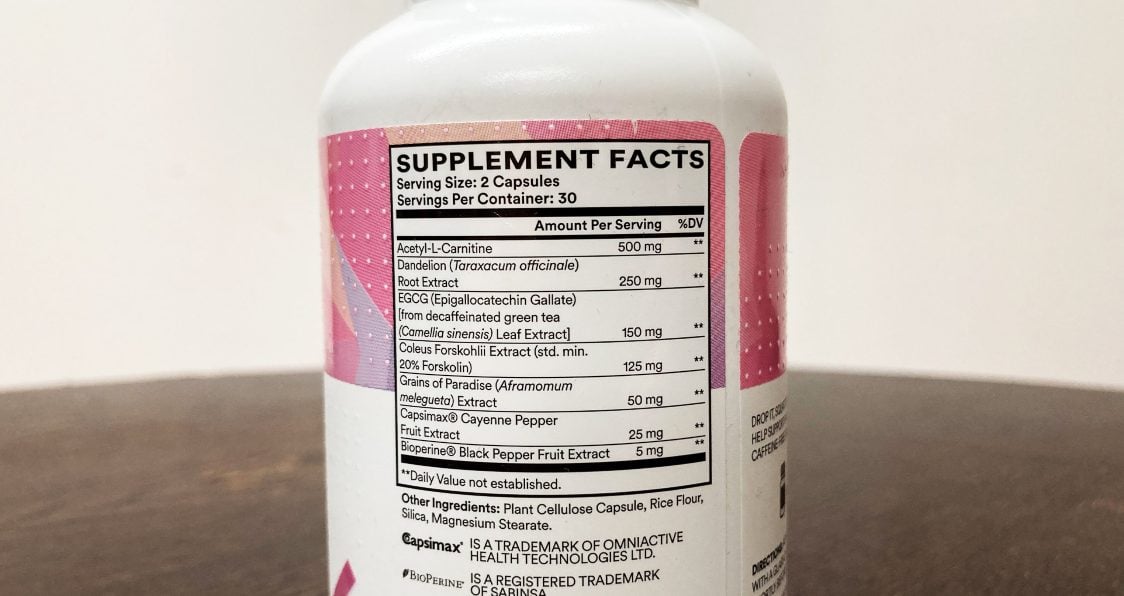 | | |
| --- | --- |
| Number Of Servings | 30 |
| Serving Size | 2 Capsules |
| Stim Or Non-Stim | Non-Stim |
| Best Way To Take | Take 2 capsules 1-2 times daily with a glass of water shortly before eating. |
Price & Effectiveness
Cira Nutrition Shine Stim-Free Fat Burner is a great fat burning supplement to help boost all areas of your health and wellness by promoting fat loss, boosting energy, and offering a stimulant free option with optimal effectiveness. With 30 servings per container, 2 capsules will pump you with these powerful ingredients so you see the results you want most.
Pros
Great ingredients and a powerful formula
Supports fat loss, energy levels, and a healthy metabolism
Stimulant free for those sensitive or avoiding caffeine
From a reputable and honest company in Cira Nutrition
Cons
Only available directly from their website
Stim-free for those looking for a stimulant boost
Price: $39.99
---
Check out our list of the Best Fat Burners For Women for more great fat burning supplements!
---
Overall Value
Cira Nutrition Shine is a great stim-free fat burner to promote and boost all of your fat loss needs. Able to support fat loss, boost energy levels, and promote a healthy metabolism, all of those fat burning wants and needs can all be achieved with an awesome stimulant free option. Cira Nutrition is a company that seeks the best for women and female athletes because they know how important a good quality supplement is. What you are really getting is a top tier fat burner with great ingredients, a powerful formula, and an awesome company backing you. Check out Cira Nutrition Shine today and see the results you want come quickly.
Generation Iron may receive commissions on purchases made through our links. See our disclosure page for more information.
Let us know what you think in the comments below. Also, be sure to follow Generation Iron on Facebook, Twitter, and Instagram. 
*Images courtesy of Cira Nutrition and Envato
References