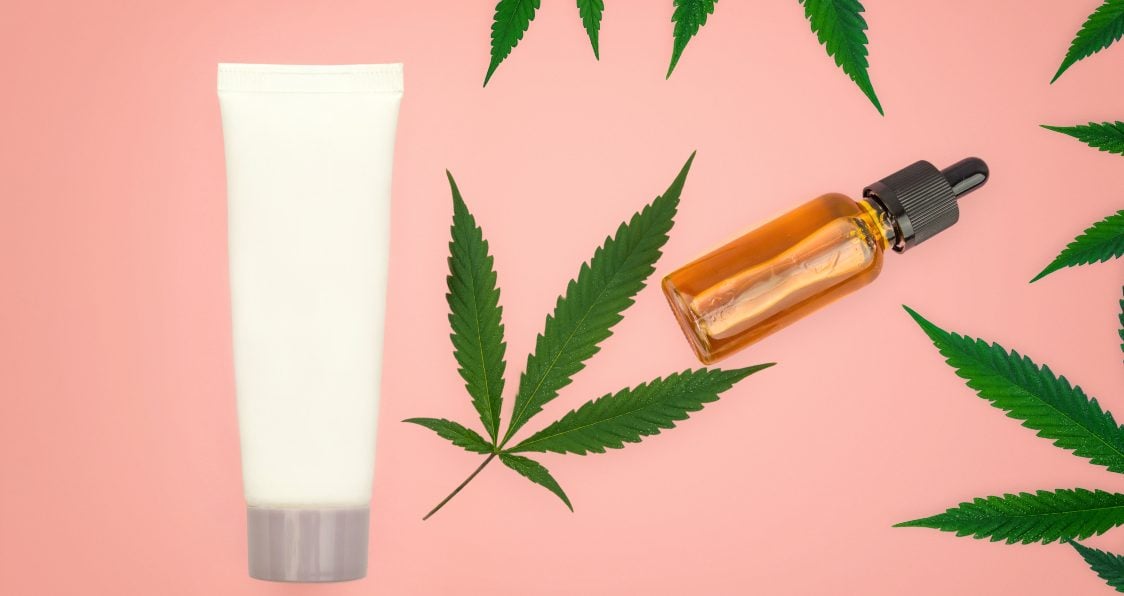 CBD supplements can work to help alleviate pain and better your recovery no matter what workout comes your way.
CBD is a hot industry right now with products flying off the shelves. In this article, we will breakdown the CBD supplements that alleviate pain relief and provide great post-workout benefits. Cannabidiol, also known as CBD, is a chemical compound that's found in the cannabis sativa plant which aid in all of your muscle and recovery needs. CBD is one of those supplements that people just can't wait to use. A safe and effective way to handle all of your health and wellness needs, it is no wonder why so many athletes have gravitated towards this supplement as a way to boost recovery and physical wellness.
With many forms including oils, capsules, gummies, topicals, and others, finding the right type for you is part of the battle. But knowing what you want out of your CBD is also important for each product offers unique benefits that can really work to boost all areas of your gains and recovery. A good company will work for you and offer the best CBD supplements around so don't settle for anything less than great.
Let's take a look at this complete guide to CBD and see what this supplement is all about. From what it is, to the benefits, its many forms and sources, and how effective it can be, knowing the ins and outs of this supplement will be great as you seek to better yourself and your overall wellness.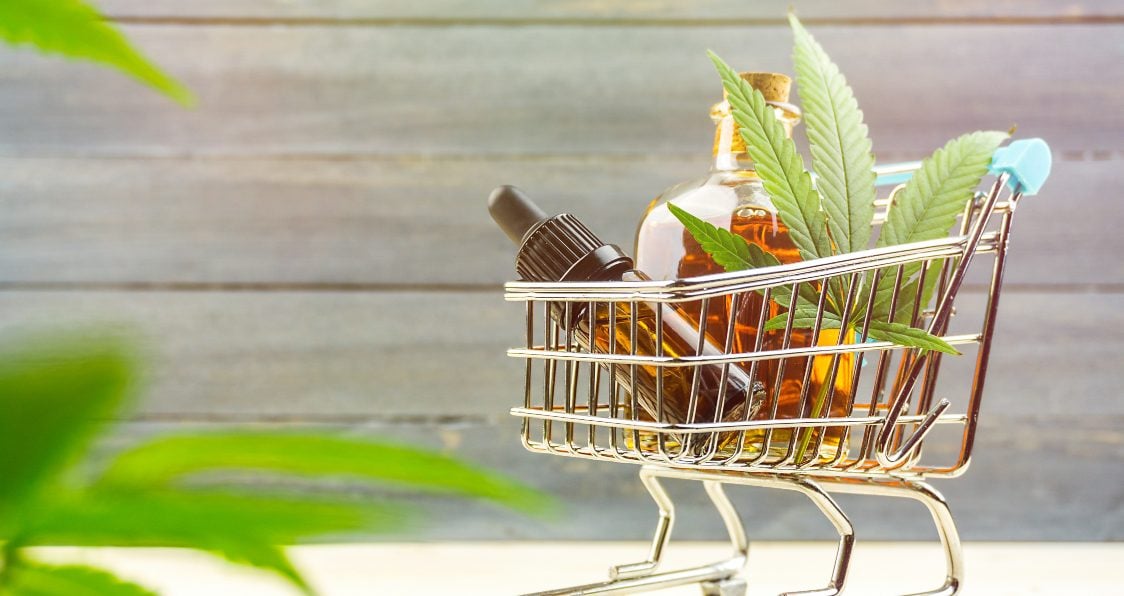 What Is CBD?
Cannabidiol (CBD) is a phytocannabinoid found in the cannabis plant. It is usually the second highest ingredient in this plant next to tetrahydrocannabinol (THC) which gives you the "high" effect most people associate with cannabis. CBD, however, is extracted from sources with lower levels of THC and will not give you the feeling of being "high" (1). What CBD can do is aid in muscle pain, help with sleep, assist cognitive issues, among other things.
---
Check out our list of the Best CBD Supplements for more great CBD products!
---
How CBD Works In The Body?
Your body has an endocannabinoid (eCB) system that is essential for bodily homeostasis and maintaining a good biological environment in response to both internal and external factors (2). The eCB system plays a big role with things like sleep, mood, appetite, your immune system, and pain, all functioning on the cellular level and beyond and being composed of cannabinoid signaling molecules. Acting as a bridge between the body and mind, this helps to further explain certain influences on our mental and physical health (3).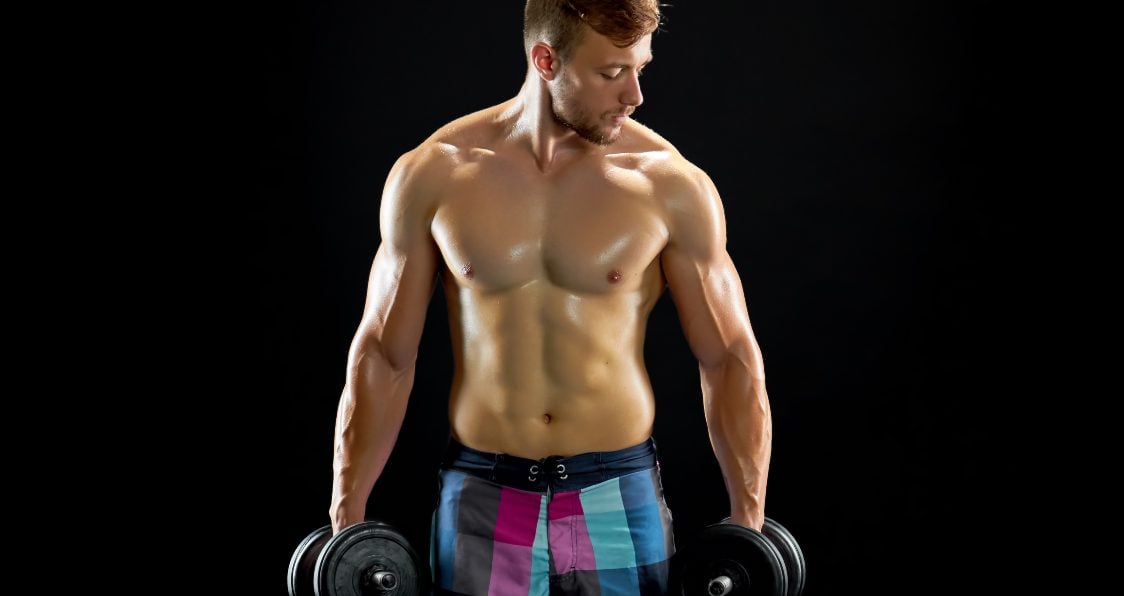 Benefits Of CBD Supplements
CBD provides for a host of benefits to the body and can work to really better your overall physical and mental wellbeing.
Relieve muscle pain: Helps by regulating the endocannabinoid system in which pain is a function. It can impact receptors and reduce inflammation and 

chronic pain

 while promoting pain relief to enhance your bodybuilding goals post-workout (4).
Reduce anxiety and depression: A more natural approach to treating mental health, it can act on the brain's receptors to transmit serotonin, which makes you feel good.
Promotes better sleep: Can help you sleep through the night and improve the overall quality of your sleep and work for pain relief post-workout (5).
Helps with skin issues: Since CBD acts an anti-inflammatory, skin issues like acne may be handled since different glands do not become as infected.
Support immune system: Keeps your 

immune system

 alert and allows antibodies to react effectively to anything foreign (6).
Forms Of CBD
This type is extracted from the cannabis plant but things like terpenes, cannabinoids, flavonoids, and other plant matter remain intact. Essentially, this is a full spectrum of compounds that have therapeutic and psychoactive effects. Flavonoids offer benefits like anti-inflammatory aids and will work to maximize the benefits that CBD has on things like relieving chronic muscle pain.
This type requires a full purification process and at the end, you're left with 99% pure CBD (7). The end result is a flavorless, odorless, pure white power that contains zero THC. The benefit to this form is it is easier to take, less messy, and is very versatile in its aim to provide the best benefits around for things like post-workout muscle soreness.
This form contains a range of naturally occurring compounds with the exception being THC. You do receive the same or similar benefits as the others, it just differs slightly in terms of structure.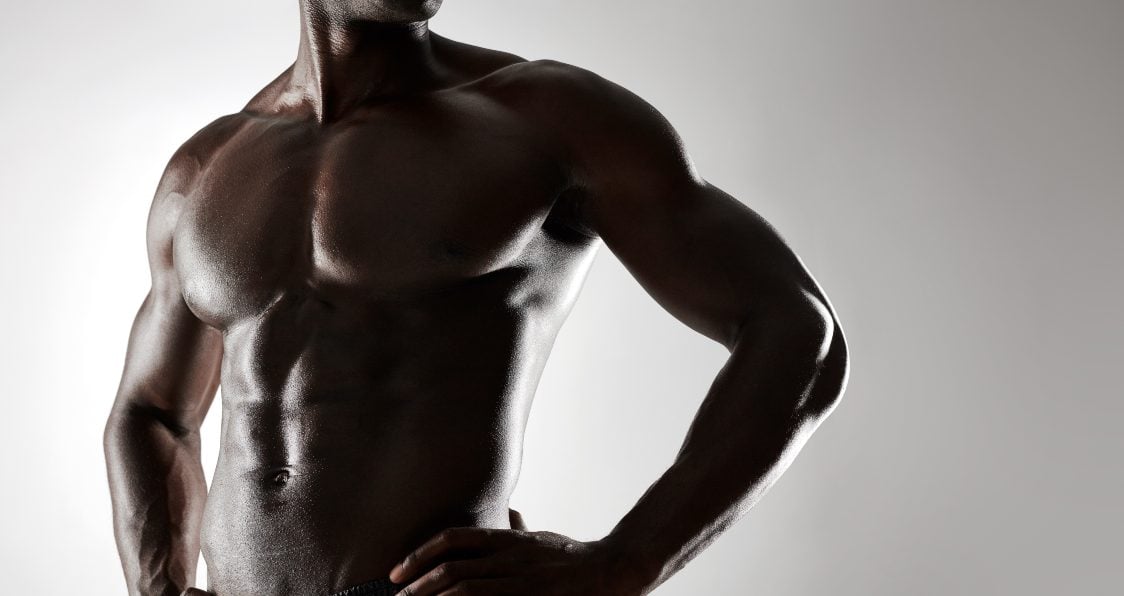 Safety & Effectiveness
It should be said again that CBD does not give you that "high" feeling often associated with the cannabis plant. That feeling comes from THC and CBD actually has some pretty beneficial qualities for those open to trying it. While CBD is generally safe on the whole, it is important to always research the company and read the ingredients label so you know exactly what you are putting in your body.
Interactions with other medications may arise so checking on that ahead of time is also important. Some possible side effects to keep an eye out for are dry mouth, diarrhea, fatigue, dizziness, changes in appetite, anxiety, nausea, and mood changes. Always make sure your product is clean and pure and from a company who takes pride in producing only the best around.
Featured CBD Supplement
Having a great CBD product ready to go will work wonders for your gains and really give you the edge especially when it comes to all your pain relieving and recovery needs. This topical from Just Live is one to really provide great assistance and is a unique moisturizing cream to help tackle any and all of your pain problems.
Just Live CBD 750mg Pain Relief Cream
Just Live CBD 750mg Pain Relief Cream is a carefully formulated and balanced combination of THC-free, high quality broad spectrum CBD and pain fighting, anti-inflammatory botanicals perfect for your bodybuilding goals post-workout. With advanced ingredients and a unique, richly moisturizing cream, you can start to tackle those unwanted muscle aches and joint pains. With great benefits towards relieving exercise muscle pain and muscle aches, everyday activity, physical and mental well-being, and total wellness, this topical is the right addition to your routine to alleviate muscle pain and aid in recovery and muscle relief.
Price: $69.99
Use the promo code generationiron for 20% off! Also, check out our individual review here!
---
Check out our list of the Best CBD Supplements for more great CBD products!
---
Wrap Up
CBD is a popular supplement that many people have begun to gravitate towards. As a great product for pain relief, as well as a host of other benefits, CBD has the power to be a great supplement for those looking to capitalize on all areas of their overall health and wellness. Check out some awesome CBD supplements today and see what CBD can do for all of your training and recovery goals.
Let us know what you think in the comments below. Also, be sure to follow Generation Iron on Facebook, Twitter, and Instagram. 
*Images courtesy of Just Live and Envato
References
MD, Peter Grinspoon (2018). "Cannabidiol (CBD) — what we know and what we don't." (source)
"Human Endocannabinoid System – UCLA Cannabis Research Initiative – Los Angeles, CA." (source)
"Introduction to the Endocannabinoid System – NORML – Working to Reform Marijuana Laws." norml.org.
Boyaji, Shafik; Merkow, Justin; Elman, R. N.; Kaye, Alan D.; et al. (2020). "The Role of Cannabidiol (CBD) in Chronic Pain Management: An Assessment of Current Evidence". (source)
Shannon, Scott; Lewis, Nicole; Lee, Heather; Hughes, Shannon (2019). "Cannabidiol in Anxiety and Sleep: A Large Case Series". (source)
Nichols, James M.; Kaplan, Barbara L. F. (2020). "Immune Responses Regulated by Cannabidiol". (source)
Marinotti, Osvaldo; Sarill, Miles (2020). "Differentiating Full-Spectrum Hemp Extracts from CBD Isolates: Implications for Policy, Safety and Science". (source)