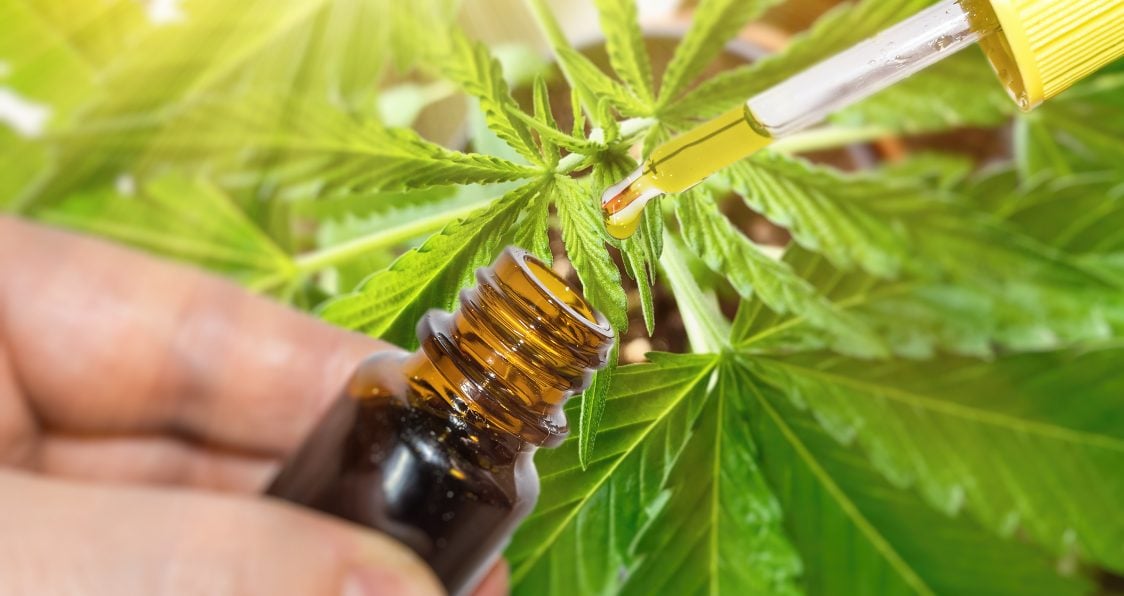 See which CBD topicals and other post-workout products help alleviate unwanted muscle pain, support pain relief, and aid in recovery.
The CBD (Cannabidiol) industry is hot right now and products like CBD oil are popping up literally everywhere with great post-workout benefits towards muscle and recovery, especially for bodybuilding! This new craze has hit everyone by storm but athletes especially are thrilled with this new product.
As a safe and effective way to handle all muscle pain, support muscle and pain relief, and aid in recovery after post-workout soreness, it is no wonder why athletes utilize CBD to boost performance. Without the fear of failing a test for competition or putting something harmful in their bodies, CBD has come to the rescue to ensure all of your health and wellness needs are taken care of to ensure a happy and healthier quality of life and better bodybuilding results post-workout.
CBD comes in many forms which include oils, salves, capsules, gummies, lollipops, vapes, and topicals. But, many are not real CBD and you must be very cautious. A lot of companies are capitalizing on the new market for CBD products and selling bad products for a profit. That's why it is more than important to make sure each label is accurate and honest before trying any new product. Any good company will be open about the labels and seek not a profit, but the opportunity to better their consumers' lives, pre, during, and post-workout.
We've put together a list of the Best CBD Supplements for 2023 so you can find the best products to help with your muscle pain, recovery and muscle soreness, muscle growth and maintenance, overall health, and wellness to promote bodybuilding goals post-workout. From tinctures, to topicals, gummies, and capsules, everything you want is right here and waiting for you try.
Best CBD Supplements For Muscle & Recovery 2023
---
Best CBD Product Overall
When it comes to bodybuilding and strength training, not many people realize the importance of recovery, and CBD is a product that can help greatly. The best CBD product overall will bring you all of the benefits of recovery, sleep aid, and overall pain relief.
Venga CBD Ultra Gels
| | |
| --- | --- |
| Type Of Application | Gel Capsules |
| CBD Dosage | 25 mg |
| Best Way To Take/Use | Servings will depend on your goals, see the site for proper instructions. |
Venga Ultra Gels are formulated to be taken as a daily CBD supplement that supports your body, like a multivitamin, rather than something you would just take for instant pain relief. Venga uses water soluble technology in this product, and that works to give you a competitive advantage by delivering 500% more CBD into your bloodstream over typical CBD products.
Pros
Easy to use
Absorbed faster/better
Quality brand
Cons
Price: $85.00
Read our full review of Venga CBD Ultra Gels!
---
Best CBD Oil
For those who want to take their CBD supplement orally, a quality tincture is the way to go. With great flavors and the ability to work quickly, this is another great recovery option for those post-workout needs.
cbdMD 1,500mg CBD Oil Tincture
| | |
| --- | --- |
| Type Of Application | Tincture |
| CBD Dosage | 1,500mg |
| Best Way To Take/Use | Take 1 serving (1mL) and place it under your tongue. Let it sit for a moment before swallowing. |
cbdMD 750mg CBD Oil Tincture delivers a Superior Broad Spectrum CBD formula with natural MCT carrier oil that works to boost your health and wellness every time you take it, especially for bodybuilding post-workout. Packed with supporting cannabinoids and terpenes, this tincture offers a host of benefits like supporting calmness, enhancing recovery, managing stress, and allowing you to function on a day to day basis at a high level with minimal to no muscle pain. Made from USA-grown industrial hemp, this is third party tested, gluten-free, and vegan, making this a trusted and honest supplement.
Pros
Superior Broad Spectrum CBD formula
Great benefits and supporting cannabinoids
USA-grown hemp and third party tested
Gluten-free and vegan
Cons
Price: $89.99
Use the promo code GENIRON for 15% off!
Read our full review of CBD MD Premium CBD Oil Tincture!
---
Best CBD Tincture For Sleep Recovery
Sleep is vital for growth and recovery and sometimes our busy schedules can keep us up at night. A great CBD supplement geared towards sleep recovery will ensure a quality sleep so you can maximize those gains.
Just Live 300mg Broad Spectrum Natural Drops
| | |
| --- | --- |
| Type Of Application | Tincture |
| CBD Dosage | 300mg |
| Best Way To Take/Use | Take 1 full dropper every six hours or as needed. Place under your tongue and swallow. |
Just Live 300mg Broad Spectrum Natural Drops is an original strength Broad Spectrum blend of active cannabinoids in a concentrated, all-natural tincture. With many ways to take, this can help with fast acting muscle relief from exercise and other activities and works to promote the best sleep recovery around and is great for bodybuilding post-workout. Using MCT oil, it helps the body absorb everything better so you can effectively tackle all of your body's needs. With great benefits to promoting calmness, enhancing physical and mental wellbeing, muscle relief from exercise, and increasing your chances for a better sleep, this is a great tincture to work for sleep and recovery for post-workout muscle soreness.
Pros
Original strength Broad Spectrum blend
Concentrated and all-natural
MCT oil works to absorb faster
Great price
Cons
Only available through their website
Price: $29.99
Use the promo code generationiron for 20% off!
---
Best CBD Balm
A great topical CBD balm can provide awesome benefits for you can apply directly on the sore spots. Perfect for post-workout recovery, this will greatly enhance your recovery process.
Venga CBD Recovery Balm
| | |
| --- | --- |
| Type Of Application | Topical |
| CBD Dosage | N/A |
| Best Way To Take/Use | Massage into your skin until absorbed fully. |
Venga CBD Recovery Balm is an all-natural, beeswax-based topical CBD which is perfect for helping to soothe sore muscles and joints. It is perfect for recovery after your grueling workouts, whether you are a weightlifter, powerlifter, bodybuilder, or average gym goer. When you go through resistance training, you need to prioritize recovery in order to grow and progress, and when you use Venga CBD Recovery Balm, your muscles and joints get targeted relief to help you move forward.
Pros
High concentration and provides maximum strength
Fast-absorbing formula for instant relief
From a reputable company in Venga
Cons
Price: $49.99
Read our full review of Venga CBD Pain Relief Cream!
---
Best Overall CBD For Weight Loss
As CBD is studied more and more, its benefits towards weight loss is interesting to explore. Paired with other great fat burning ingredients, CBD may be the key to your weight loss needs.
PFX Labs ShredCBD
| | |
| --- | --- |
| Type Of Application | Capsule |
| CBD Dosage | 1,200mg |
| Best Way To Take/Use | Take 1 capsule by mouth 1-3 times daily. |
PFX Labs ShredCBD is a brand new design for CBD supplements used to help target body fat while also promoting energy, focus, sleep, performance, and overall wellbeing. With 20mg of premium pure CBD isolate in each capsule, this formula also includes 3 powerful fat burning ingredients to give you the best chance at weight loss. With zero unwanted side effects and a large number of benefits to more than just fat loss, ShredCBD is making waves as an innovative way to get rid of that unwanted fat to start seeing a shredded physique with that hard earned bodybuilding muscle pre, during, and post-workout.
Pros
CBD isolate and three powerful fat burning ingredients
Great benefits towards fat loss, inflammation, performance, and more
Made in the USA in a GMP certified facility
Cons
Research is still in its infancy
Only available in the USA
Price: $46.00
---
Best CBD Topical For Recovery
Recovery is key and with a good recovery routine you can be sure to bounce back faster and avoid those unwanted injuries that exercise can cause. With a topical ready to go, a quick application can alleviate all that soreness.
Just Live CBD 750mg Pain Relief Cream
| | |
| --- | --- |
| Type Of Application | Topical |
| CBD Dosage | 750mg |
| Best Way To Take/Use | Apply cream into affected areas and rub in. |
Just Live CBD 750mg Pain Relief Cream is a carefully formulated and balanced combination of THC-free, high quality broad spectrum CBD and pain fighting, anti-inflammatory botanicals perfect for your bodybuilding goals post-workout. With advanced ingredients and a unique, richly moisturizing cream, you can start to tackle those unwanted muscle aches and joint pains. With great benefits towards relieving exercise muscle pain and muscle aches, everyday activity, physical and mental well-being, and total wellness, this topical is the right addition to your routine to alleviate muscle pain and aid in recovery and muscle relief.
Pros
Balanced THC-free and high quality broad spectrum CBD
Anti-inflammatory botanical add advanced ingredients
Rich moisturizing cream
Great for relieving pain
Cons
Premium-priced option
Only available directly from their website
Price: $69.99
Use the promo code generationiron for 20% off!
---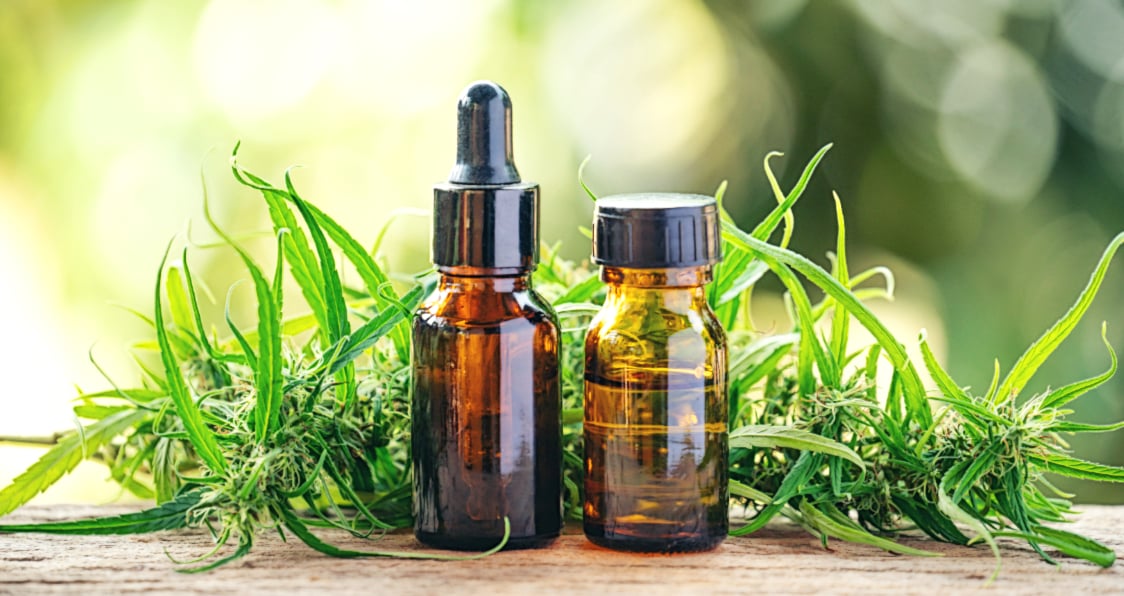 What Is CBD?
CBD (Cannabidiol) is a phytocannabinoid derived from cannabis. It's often the second most prevalent ingredient to tetrahydrocannabinol (THC) in which the latter causes the "high" effect. But, most CBD is extracted from industrial hemp which contains fewer amounts of THC, and therefore it won't make you "high" (1).
There are also many other cannabinoids alongside CBD and THC but these two have the notable effects alongside other types of CBD.
What Makes Up CBD Supplements & Other Ingredients
Phytocannabinoids: Naturally occurring compounds found in the cannabis plant and can help with inflammation, muscle relief, and muscle soreness.
Terpenes: The natural essential oils found in plants and each has it's own unique properties. They can bind to receptors in the brain and increase dopamine and promote other benefits.
Flavonoids: Compounds that give plants their color and can help with inflammation for muscle pain and pain relief.
MCT Oil: Derived from fat called medium-chain triglycerides sourced from coconut or palm kernel oil. It allows for better absorption so your body gets all the benefits faster.
Benefits Of CBD On Muscle, Recovery & More
CBD has many benefits towards our physical and mental health and are absolutely worth knowing when looking to buy the right CBD supplement for you. For bodybuilding, our bodies go through a lot and working with great supplements to tackle muscle pain and pain relief is more than important, especially post-workout.
Relieve muscle pain: Helps by regulating the endocannabinoid system in which pain is a function. It can impact receptors and reduce inflammation and chronic pain while promoting pain relief to enhance your bodybuilding goals post-workout (2).
Reduce anxiety and depression: A more natural approach to treating mental health, it can act on the brain's receptors to transmit serotonin, which makes you feel good.
Promotes better sleep: Can help you sleep through the night and improve the overall

quality of your sleep

and work for pain relief post-workout (3).
Helps with skin issues: Since CBD acts an anti-inflammatory, skin issues like acne may be handled since different glands do not become as infected.
Support immune system: Keeps your immune system alert and allows antibodies to react effectively to anything foreign (4).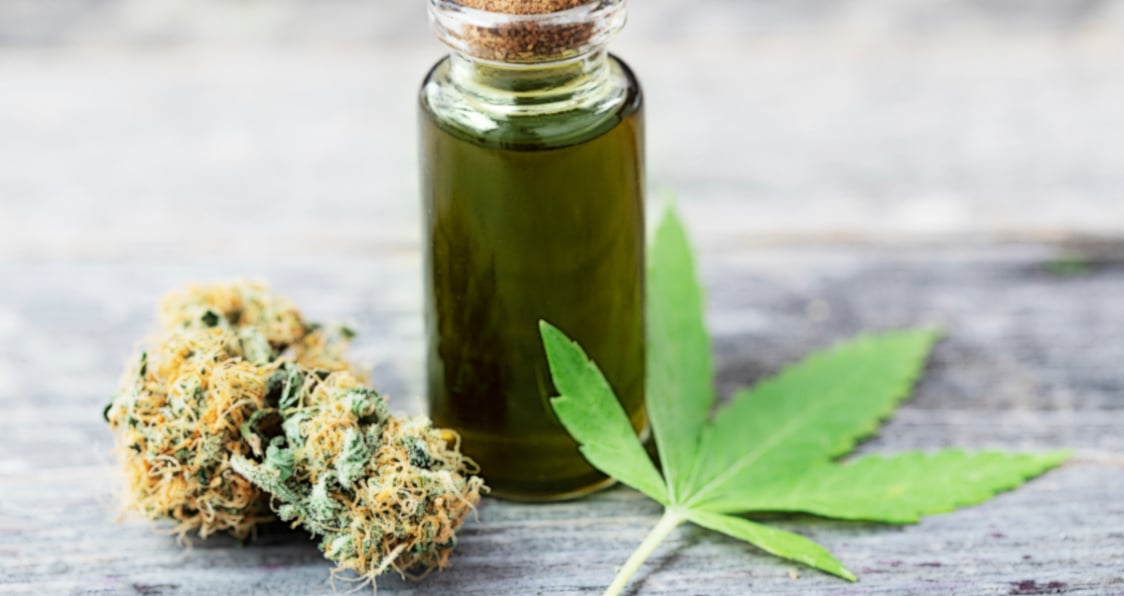 How Does CBD Work
The endocannabinoid (eCB) system is essential for bodily homeostasis and maintaining a healthy biological environment in response to internal and external factors (5).
Composed of cannabinoid signaling molecules, the eCB system plays a big role when it comes to mood, sleep, post-workout muscle pain, appetite, immune system functioning, and all functions at the cellular level and beyond. So, it acts as a bridge between the body and mind which helps to further explain neuro plasticity and external factors as an influence on our mental state of health (6).
CBD can bind to the endocannabinoid receptors to aid in the regulation of homeostasis and this is why many people use a supplement. But, its effects are pronounced in many cases, offering obvious positive changes.
Some Types Of CBD
Full-spectrum
Full-spectrum cannabidiol is extracted from the cannabis plant but the terpenes, cannabinoids, fatty acids, flavanoids, and other plant matter remain attached. Full spectrum CBD is a "full-spectrum" of compounds is what often causes the "entourage effect". Cannabinoids have therapeutic and psychoactive effects and include both CBD and THC, while terpenes provide cannabis with its fragrance.
Flavonoids offer benefits like anti-inflammatory aids for your muscle and neuroprotective properties which are great for bodybuilding post-workout. The entourage effect is when all of these work together to maximize the benefits for you and make up full spectrum CBD and full spectrum hemp from CBD oil products and the effects of CBD on health benefits like alleviating chronic muscle pain.
Full-spectrum CBD does have 0.3% or less of THC but CBD isolate is purified through a process which makes it a THC-free substance (7).
Isolate
CBD isolate requires a purification process before it makes it to shelves. But, when it's extracted from the plant, all of the plant matter is still intact. But, when this full-spectrum CBD is purified through an additional process, you're left with 99% pure CBD.
This process creates a flavorless, odorless, pure white power containing zero THC. The benefits of CBD isolate are that it is in fact THC free and is cheaper than other forms of CBD. It is easy to take, less messy than other oils, and can be used to make your own products making this a very versatile form of CBD for all things muscle and recovery related to alleviate that post workout muscle soreness.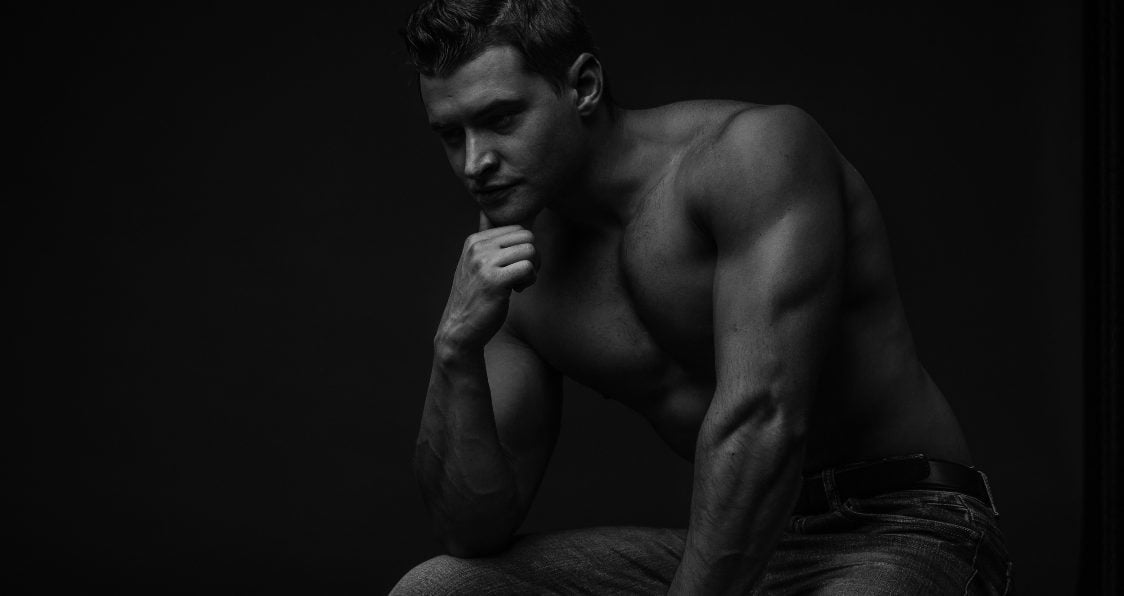 Are There Side Effects?
It's always a good idea to consult with your primary care physician before introducing any new substances into your dietary regimen. This is especially important if you suffer with any health issues. Although CBD can be relatively safe as a whole, it is important to remember that everyone is different and everyone reacts differently to any supplement. Always be sure to read the instructions and labels to know exactly what you are getting and exactly what you are taking to ensure a quality product leads to a higher quality of life.
If you experience any undesirable side effects while taking CBD, stop use and seek a doctor's advice to ensure you don't worsen any symptoms. Don't rely on the Internet to self diagnose especially when it comes to your health. Trust the experts and work to benefit yourself.
Interactions with certain medications and some side effects from use are always a possibility. So, taking the necessary precautions beforehand is always advised for your safety. If you do take other medications, check before hand to see if there is a history of them interacting with CBD in a negative way so you know what you are getting into.
Some of the side effects possible with CBD use include:
Dry mouth
Diarrhea
Fatigue
Dizziness
Changes in appetite
Anxiety
Nausea
Mood changes
And that's why it's even more important to make sure you're getting a pure product, which contains actual CBD. There's no point in suffering through poor side effects because of a poorly made product. Top tier companies will work to give you the best chance at succeeding with all of your goals and offer products of nothing but the highest quality and test results.
How Much Are These CBD Supplements?
The right CBD supplements may seem expensive, but it is possible to find a great product at an affordable price. While those premium and top tier products may seem too out of your reach, knowing how much it is and how much it is per serving may make it seem more reasonable. We broke down each of the supplements on this list with the overall price and price per serving to give you a chance to compare and see what is feasible for your needs.
Category
Product
Price
Why We Love It
Best Overall Product
Venga CBD Ultra Gels
Price: $89.99

Per Serving: $2.99

Great formula with fast and effective absorbing CBD
Best CBD Oil
cbdMD 1,500mg CBD Oil Tincture
Price: $89.99

Per Serving: $2.96

A great formula with awesome benefits that is third party tested.
Best CBD Balm
Venga CBD Recovery Balm
Price: $85.00

Per Serving: N/A

Great topical for targeted muscle and joint relief.
Best CBD Tincture For Sleep Recovery
Just Live 300mg Broad Spectrum Natural Drops
Price: $29.99

Per Serving: $0.99

All natural with MCT oil to absorb faster at a great price.
Best Overall CBD For Weight Loss
PFX Labs ShredCBD
Price: $46.00

Per Serving: $0.76

Powerful fat burning ingredients and solid benefits to performance and fat loss.
Best CBD Topical For Recovery
Just Live CBD 750mg Pain Relief Cream
Price: $69.99

Advanced ingredients for fighting inflammation and great for relieving pain.
What To Consider Before Buying
There are a few things to consider before buying CBD supplements to give you a boost for better gains, but to also ensure the best for your overall health. Things to consider before buying include:
Strength Of The Supplement
Knowing the strength of your CBD supplement will help you to know just how it will affect you. Those stronger dosages may not work for you, and while you might not have crazy side effects, it is important for your health to know that a lower dose may be better for you.
Any side effects that may arise when using CBD is important to consider before buying. Through research and hearing other peoples' recommendations, you can better understand what side effects may strike and how best to handle them.
You should know what type of product you are looking for, whether that be a topical, tincture, gummy, or other potential sources, knowing exactly what you're looking for will help your gains and overall health.
Knowing how much you are getting per serving will be a huge factor in what you buy. As these supplements can get expensive, it is important to be aware, so you don't suffer any extra cost that just isn't worth paying.
How We Choose
When looking at the best CBD supplements, especially for muscle and recovery, we wanted to offer a variety of different forms which is why this list contains tinctures, topicals, gummies, and capsules. Everyone has a preference on what they enjoy and this list reflects that. We looked at the reputation of each company to make sure each was high-quality and using top tier ingredients and CBD for each product. The effectiveness of each product was important to us as well, for you deserve to have the best supplements on your side. Price is always important because it is possible to get great supplements without totally breaking the bank.
FAQ Section
What is the best way to take CBD?
There isn't one best way to take this supplement. It really is a personal preference which is why we included options for a variety of forms. From tinctures, to topicals, gummies, and capsules, you can decide which is the best form for you. Those with muscle pain, for example, may seek a topical to apply directly on the sore spot and this is a great approach for bodybuilding.
How do I properly dose CBD?
When it comes to dosing CBD, always look at the directions label on your product. The company will tell you amount and most likely the best time to take said supplement. If the recommended dose feels too low, then consider talking with an expert and find an appropriate amount that is over the serving size.
Is there such thing as taking too much CBD?
Taking too much CBD can increase the possibility of negative effects occurring. While CBD has minimal side effects, if any at all, taking too high of a dose only puts you in a position to spur some of those on and you just don't need that.
How long does it take for CBD to kick in?
This all depends on the form you take it in and the potency of the product. Typically, smoking or vape form is the fastest approach with topicals occurring rather quickly as well. Oral ingestion tends to be the slowest but longest lasting. For bodybuilding, you should choose which one will work best for you.
CBD Supplements Wrap Up
CBD is a promising health aid and as research continues, we'll have even more information about its potential healing power and real potential to aid with muscle and recovery needs for your bodybuilding goals and pain relief. The use of CBD is increasing in popularity at lightning speed but it has helped so many people deal with their ailments and can help you with whatever you may be suffering from. Work to stop pain and alleviate stress with these great products to give yourself a better, more healthier quality of life and even greater bodybuilding results.
Let us know what you think in the comments below. Also, be sure to follow Generation Iron on Facebook, Twitter, and Instagram. 
References
MD, Peter Grinspoon (2018). "Cannabidiol (CBD) — what we know and what we don't." (source).
Boyaji, Shafik; Merkow, Justin; Elman, R. N.; Kaye, Alan D.; et al. (2020). "The Role of Cannabidiol (CBD) in Chronic Pain Management: An Assessment of Current Evidence". (source)
Shannon, Scott; Lewis, Nicole; Lee, Heather; Hughes, Shannon (2019). "Cannabidiol in Anxiety and Sleep: A Large Case Series". (source)
Nichols, James M.; Kaplan, Barbara L. F. (2020). "Immune Responses Regulated by Cannabidiol". (source)
"Human Endocannabinoid System – UCLA Cannabis Research Initiative – Los Angeles, CA." (source)
"Introduction to the Endocannabinoid System – NORML – Working to Reform Marijuana Laws." norml.org.
Marinotti, Osvaldo; Sarill, Miles (2020). "Differentiating Full-Spectrum Hemp Extracts from CBD Isolates: Implications for Policy, Safety and Science". (source)