Elon Musk trained with MMA legend Georges St-Pierre.
Former Twitter head and Tesla CEO Elon Musk recently posed for a photo with MMA legend Georges St-Pierre, podcast host Lex Fridman, and famed jiujitsu coach John Danaher after an apparent training session. Musk recently made headlines after the notion of a potential fight with Facebook founder Mark Zuckerberg hit the internet.
Former two-division UFC champion Georges St-Pierre reached out to Elon Musk when the rumored fight with Mark Zuckerberg spread across the web. St-Pierre sent Musk a message over Twitter offering to help train the billionaire for his potential match with Zuckerberg.
Ok, let's do it 🔥🔥

— Elon Musk (@elonmusk) June 27, 2023
Elon Musk responded to the MMA legend, apparently taking him up on the offer. In his usual straightforward manner, Musk simply responded with, "OK, let's do it."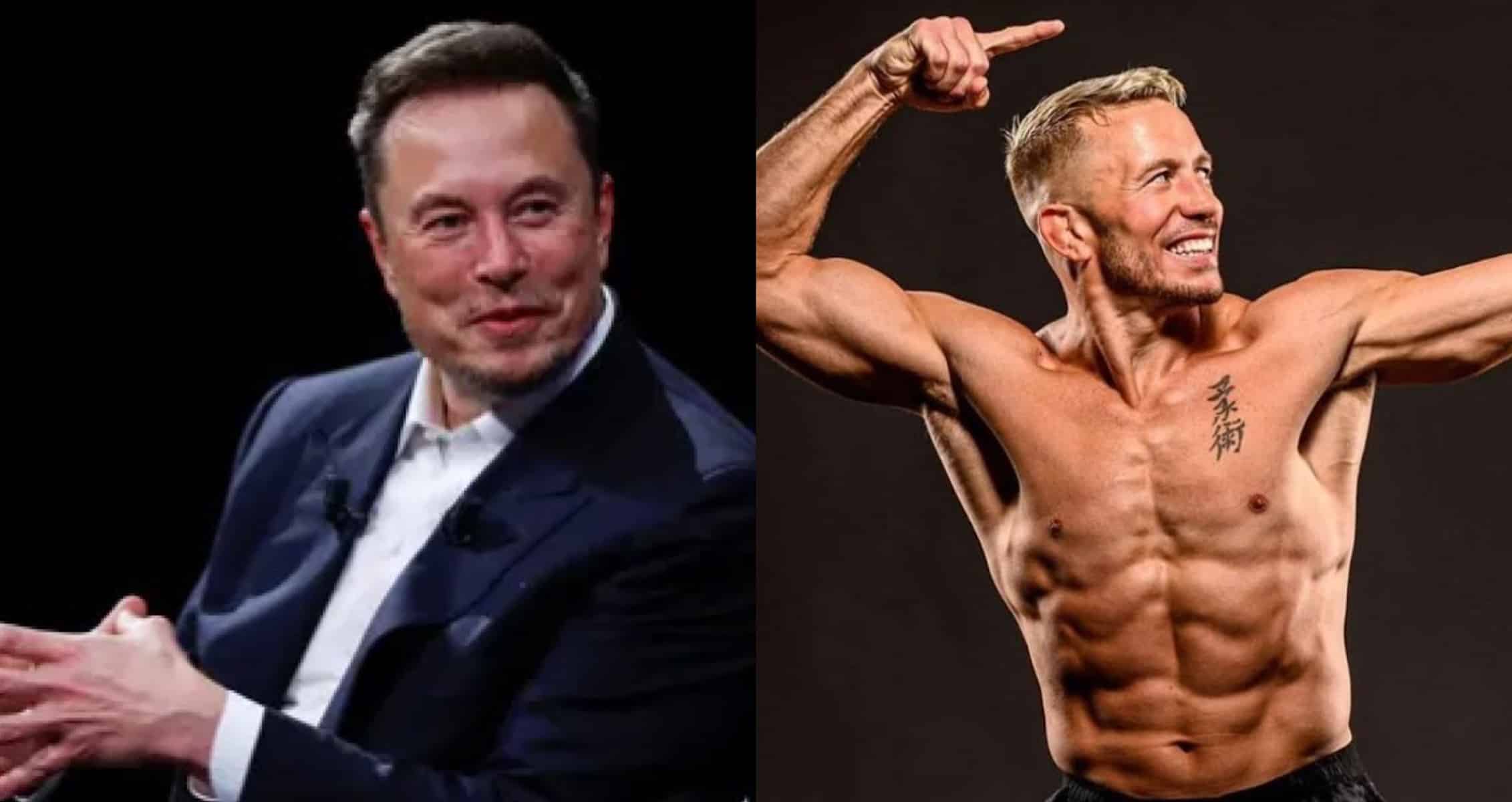 While there is no actual video footage of their training, a recent photo surfaced showing Elon Musk alongside Georges St-Pierre. The two were also alongside popular podcast host Lex Fridman who is an avid martial artist in his own right. Interviewing a number of individuals from different backgrounds and disciplines, Fridman has had the pleasure of engaging in one on one talks with both Musk and St-Pierre in the past. Rounding out the crew was genius jiujitsu coach John Danaher, a man with a brilliant mind for martial arts as well as philosophy.
Unexpected Team Up
The four men were all smiles in the photo that spread across social media like wildfire. The always humble Georges St-Pierre made a post about the training on his Instagram, adding in the self-deprecating humor he's become known for.
Great training session with 3 men I really admire.

Combined IQ in this photo is 1000.

« Not including me » 😂😂😂
View this post on Instagram
Lex Fridman also Tweeted about the training. Elon Musk was quick to respond in his own show of self-deprecation.
Really fun! The obvious conclusion is that I need a *lot* more training.

— Elon Musk (@elonmusk) July 3, 2023
While the fight between Mark Zuckerberg and Elon Musk is just a rumor at this point, Dana White seems to be adding fuel to the fire. The UFC president recently made a post teasing the fight with promotional apparel.
Zuckerberg vs Musk – who you got? 🤔
View this post on Instagram
There may be a whole lot of hype surrounding the potential matchup, but as of now, nothing is confirmed. We'll just have to wait and see if the training Georges St-Pierre offered Elon Musk will actually be put to use.
For more news and updates, follow Generation Iron on Facebook, Twitter, and Instagram.
---
News and Editorial Writer at Generation Iron, Jonathan Salmon is a writer, martial arts instructor, and geek culture enthusiast. Check out his YouTube, Instagram, Twitter, Facebook, and Sound Cloud for in-depth MMA analysis.