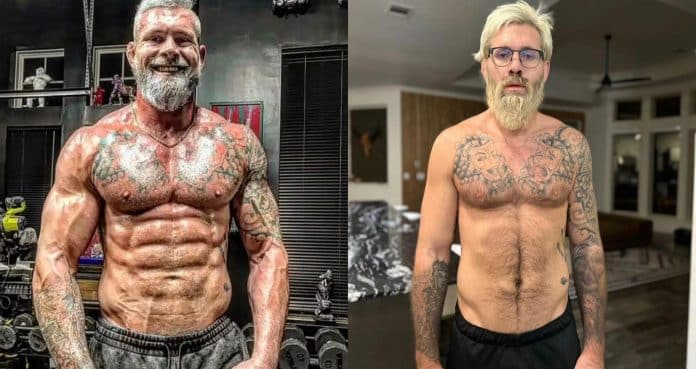 Gordon Ryan has been sharing posts recently that have fans convinced steroids are involved in his routine.
In many cases, a body transformation is showed off when a person puts on a significant amount of weight or muscle. In this particular case, submission grappler Gordon Ryan shared a reverse transformation looking downsized. Fans have been weighing in questioning whether steroids are involved and Ryan has responded.
Ryan began training at a young age. He began improving his craft under the guidance of Garry Tonon and John Danaher. Ryan has become a standout in Brazilian jiu-jitsu and found much success early on. In 2017, Ryan won the ADCC World Championship in the -88kg weight category. This is considered the biggest grappling event in the world. In 2019, Ryan won his second title at this event.
Ryan's impressive feats continued during the 2022 ADCC. He became the first athlete in history to compete in the super fight and weight class. In the +99kg division, he set a new record for the fastest submission at 11 seconds.
Over the course of his career, Ryan has been dealing with a stomach condition called gastroparesis. He has been open about his health issues, including sharing information in May about contracting a "severe case of strep throat." This caused his stomach to get worse and had a tonsillectomy and fixed his deviated septum with surgery.
View this post on Instagram
Gordon Ryan Shares Posts, Responds To Criticism
Gordon Ryan has featured a shredded physique with much muscle. During a recent Instagram post, Ryan looked downsized and it got fans discussing whether he is on steroids.
"Everyone posts their best. Be confident enough to post your worst. This post is simply to update everyone on my current athletic status. I'm not asking for sympathy or help, and in fact, would prefer if you lose faith in me so I can prove you wrong like I always do. The last time I was this size,(201 lbs,20+ lbs this week) I was 21 years old."
View this post on Instagram
In this post, Gordon Ryan detailed his health issues that caused him to drop weight. There is a plan in place for the grappler to get back to his old ways. During this time, Ryan has kept up with comments from fans and responded to those calling for him to take drug tests before competing.
"Lotta cockroaches out there who haven't won anything or done anything in their pathetic lives with my name in their mouth all the time. Soon, all theyll be able to talk about is the greatness that will soon transpire," Ryan wrote in another post.
Gordon Ryan is one of the top jiu-jitsu competitors in the world today. It is clear by his social media posts that he is determined to get back to his shredded ways and prove the doubters wrong.
For more news and updates, follow Generation Iron on Facebook, Twitter, and Instagram.