Enhanced Labs has made big moves and continues to do so.
Enhanced Labs has been on a mission to bring their supplements and high-quality products to athletes everywhere. Whatever state, region, or country, Enhanced Labs wants athletes everywhere to have the best when it comes to working out and seeing gains. Now, with this new announcement of them expanding distribution into India, Enhanced Labs has once again taken the supplement and bodybuilding world by storm with yet again another monster announcement.
With amazing athletes already involved with their company, Enhanced Labs has built up a resume of serious bodybuilders and athletes to promote their products so fitness folks everywhere can get the most out of their own training. While it can be difficult to find worthwhile products that are safe and effective, Enhanced Labs has done everything they can to make that happen. We at Generation Iron have been watching Enhanced Labs closely as the updates and announcements continue to roll in and start quite the conversation.
Over the last few months alone, Enhanced Labs has announced a series of initiatives, new partnerships, and big moves they've made as they seek to build a worldwide supplements company people everywhere will love. From Big Ramy joining their team, to them launching a new line of Big Ramy products, and now this announcement of expansion into India, it seems that nothing can slow Enhanced Labs down.
Big Ramy Signing
Just after Big Ramy won Mr. Olympia, he and his coach, Dennis James, shocked the bodybuilding world by signing with Enhanced Labs. Big Ramy had quite the showing at the 2020 Mr. Olympia contest, coming in at around 290 lbs. yet showing off a high level of conditioning and a monster physique that everyone envied. With the new partnership, both parties are looking to make history and continue to design, create, and promote some seriously stellar products.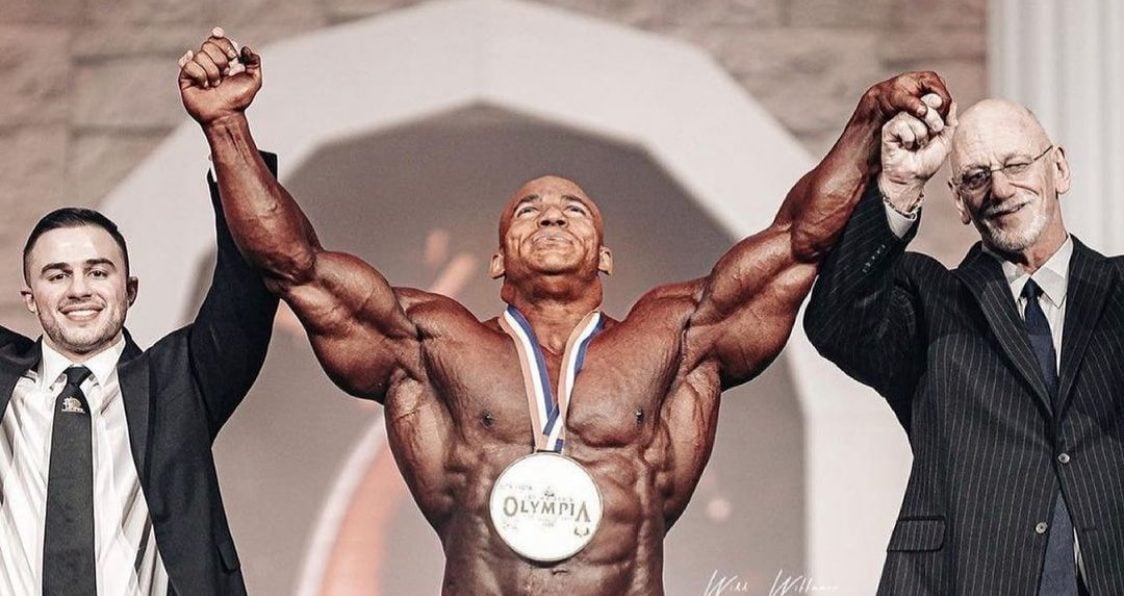 Big Ramy Product Line Launched
Within 90 days of this partnership, Enhanced launched its first of four Big Ramy products as part of a new supplements line coming from this partnership. Three more Big Ramy products are expected to drop and a Dennis James product is also on the way, making this supplements line one to absolutely check out.
The first product was Ramy's Rage Pump, a powerful pre-workout with 12 clinically dosed ingredients designed to increase blood flow to your muscles, enhance focus, and improve endurance and energy. The smart pump matrix and Enhanced Labs' mission to creating amazing products are all shown with this first product, making us excited about what is coming down the pipe.
Expansion Into India
This latest announcement about expanding distribution into India is huge for Enhanced Labs and having Big Ramy on board only makes this even better. Today, Enhanced Labs announced the launch of local international distribution to the citizens of India and will now sell their supplements directly to Indian citizens from the center in New Delhi. The announcement on Big Ramy's social media was exactly what Enhanced Labs needed to really spark some excitement.
Enhanced Labs now has local fulfillment centers in England and India, with a company-stated target of an EU fulfillment/customer service center launch in Bulgaria by June 15th, and a MENA/GCC center by August 1st. That would mean within 9 months of signing Big Ramy, Enhanced Labs, all before the 2021 Olympia contest, would have opened international retail distribution from inside of the UK, India, the EU, and the Middle East all while releasing five new products with Big Ramy and Dennis James.
For areas where Enhanced is not opening retail locations, they have announced major distribution agreements. Discussing the product line with CSO Trevor Kouritzin, the rise of Enhanced Labs probably was based in the culture of science-based, high efficacy products: "When I lead a team to formulate a new product we want to make sure two things are true: 1) are the ingredients backed in science by multiple peer reviewed studies and 2) are we providing better dosing or servings than our competitors for the same or less in cost… This is the same for the whole lineup of Enhanced products."
Wrap Up
Looking towards the future with Enhanced Labs will be interesting as they clearly have a path and a vision for where they want to take their company. Bringing Big Ramy and Dennis James on board was a great decision and one Enhanced Labs does not regret one bit. With great products coming out and a real push to spread their supplements all around the world, Enhanced Labs continues to work tirelessly to bring the best supplements to athletes everywhere. Keep an eye out for Enhanced Labs, make sure to check out their Big Ramy product line, and let's see what their next big announcement will be.
Let us know what you think in the comments below. Also, be sure to follow Generation Iron on Facebook, Twitter, and Instagram. 
*Images courtesy of Big Ramy Instagram and Enhanced Labs Instagram