Legendary bodybuilder Flex Wheeler talked about his cycle, diuretics, and reward meals during his heyday.
One of the most popular bodybuilders in the last 40 years, Kenneth 'Flex' Wheeler recently sat down with fellow veteran bodybuilder Dennis James to discuss his gear cycle and diuretics usage when he was competing back in 1993. The ever-in-shape and popular Wheeler also discussed his diet and utilizing 'reward meals'.
A bodybuilding veteran with a ton of respect in the industry, Flex Wheeler was one of the most shredded and talented bodybuilders during the old-school era. In the late 80s into the 90s, Wheeler dominated many bodybuilding shows and was often competitive with the absolute top of the division. To this day, Manny considered him to be the uncrowned Olympia champion. Wheeler had the total package and was well known for his incredible symmetry. Almost no muscle was out of place and Wheeler never failed to disappoint when he stepped on stage.
1993 Gear Cycle
With many modern bodybuilders, taking a tremendous amount of gear to prep for shows these days, flex Wheeler decided to tell Paul about his home cycle during his competitive days in the early 90s. Sitting down with fellow veteran bodybuilder Dennis James, we learned in depth about the amount of gear he was taking during his 1993 prep. Here we see Wheeler discussing what he would take the Wednesday before an event.
"Back then I did my same regimen, it was 100 milligrams a day of Dactone, including the 25 milligrams of Diazide that was in there. What is that, 150 milligrams. Just the last three days [before a show] from Wednesday." 
Deca, Winstrol IV and tablet, Anavar, and testosterone propionate were all on the table during his 1993 prep. Wheeler went on to discuss his diuretic intake as well.
"Charles never knew more than I did about diuretics and dieting. He never wrote a cycle. He never did any of that for me," said Wheeler. "I have it all written down. Even after I retired, I had these books that I use to always write my whole cycle down. Somebody threatened to break into my house and steal it.

"1993, if I can remember correctly, 800 milligrams of deca a week, 600 milligrams of Winstrol, I think 100 milligrams a day of Winstrol tab," Wheeler said. "I think it was something like 30 milligrams of Anavar. I think back then, my go-to was like testosterone propionate. That was pretty much it.

"Me and him were like super close, he was super cool, he was always like, 'Damn Flex, why you always running this candy?' You're not running androgens you're only running anabolics. You're like 5:1 with anabolics versus androgens. I didn't understand. I didn't know."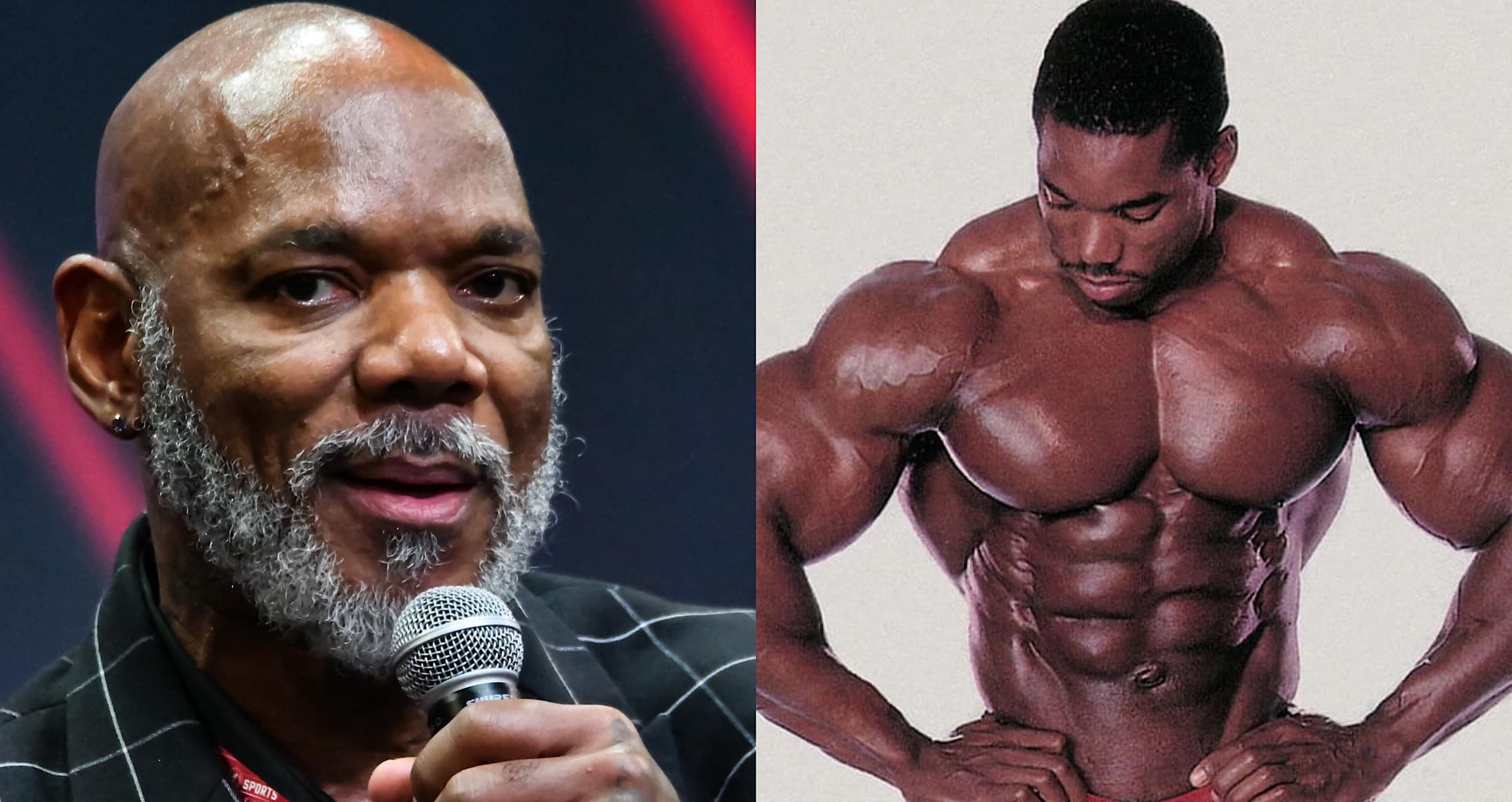 Flex Wheeler also discussed the fact that he was suffering from kidney issues throughout his career. Diuretics would often complicate things as they stressed his kidneys even more.
"My go-to, and that was a big mistake back then even when the diet diuretics started changing, I always stayed to what I knew. I always took out Aldactone and then I switched over to Aldactazide. That was the go-to back then. I didn't know. Remember, back then, diuretics ripped water from you. You would just take a little bit and be shredded." 
Wheeler also tackled his growth hormone intake. Compared to the bodybuilders today, what he was using was far from excessive.
"GH, you know how much GH I was taking? I thought I was crazy, one IU every other day," said Wheeler. "Listen, back then, people didn't take large amounts and if they did, they didn't tell us. I know one pro bodybuilder's name, he had his own clothing line. That was the first I ever heard of somebody taking 10 IUs a day. If you don't believe me, call up Paul Dillett." 
Reward Meals
In the modern age of fitness and bodybuilding, we often talk about consuming cheat meals. But there is definitely a negative stigma attached to the name. Back at the height of his powers in the 90s, flex Wheeler would often time eat 'reward meals', essentially rewarding himself for all the hard work you've been putting into his training.
"Yeah 1993, I don't think I cheated in '93. You got to understand my diet. Even in 1993, my breakfast was eating at Firehouse, right? Then, my next five meals were eating at Sizzler. Maybe [cheeseburgers in 1997] I was used to eating French fries, so I ate French fries all the way up till I left for the Arnold Classic, French fries, and ketchup."
Flex Wheeler worked with the philosophy that if it helped him improve then he didn't mind piling on some extra ketchup on that serving of fries.
"I figured if I could get away with it and it made me look better, then I really didn't look at it bad. The truth is, the truth is, only until about 1998, I think my was my kidneys were really started failing and I didn't know what was going on. I couldn't get away with it anymore. And it wasn't that, it was the diuretics." 
For the full podcast interview click here.
What do you think of Flex Wheeler and his 1993 bodybuilding protocol?
For more news and updates, follow Generation Iron on Facebook, Twitter, and Instagram.
---
News and Editorial Writer at Generation Iron, Jonathan Salmon is a writer, martial arts instructor, and geek culture enthusiast. Check out his YouTube, Instagram, Twitter, Facebook, and Sound Cloud for in-depth MMA analysis.