The biography, life, and accomplishments of Florian Munteanu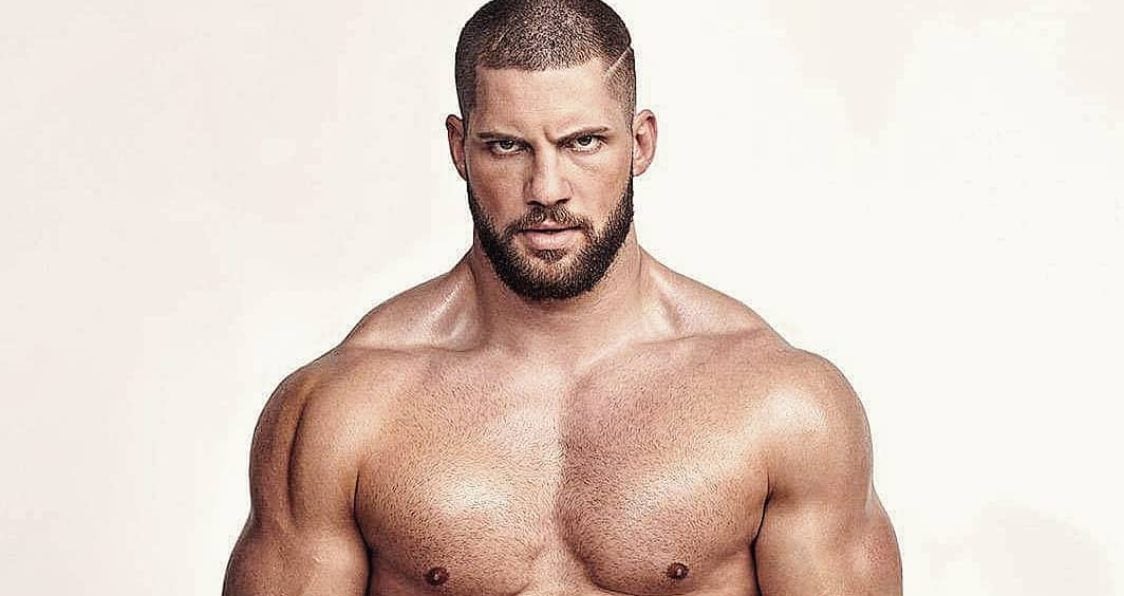 Florian Munteanu is a Romanian boxer, actor, and fitness celebrity who found his passion in boxing and has since worked on building and sculpting his shredded physique. His best known acting appearance is in 2018 when he played Viktor Drago in Creed II.
Below is a complete breakdown of his profile, stats, biography, training and diet regimens.
Full Name: Florian Munteanu

Weight
Height
Date Of Birth
235-245 lbs.

6'4"

10/13/1990

Profession
Era
Nationality

Professional Boxer, Actor

2010

Romanian, German
---
BIOGRAPHY
Florian Munteanu was born and raised in Germany to two parents who were very active and into health and wellness. Encouraged to be involved with sports at an early age, Florian gravitated to boxing and would work out in the gym in efforts to better his boxing career and build his fitness. Through years of training, he began to sculpt his physique into something to be proud of and would become a force in boxing and a real contender for those acting roles requiring a massive physique.
Florian graduated from the University of Munich with a Bachelor of Arts in Sports, Media, and Event Management, proving that he is also not just brawn, but brains. Also being a fitness star and a social media presence allowed him to pursue a boxing career and he became an ambassador for a fighting organization called Super Kombat. With his strict attention to training and nutrition, he has become a force in the fitness and acting world.
In 2018, Florian landed a massive role in the movie Creed II, starring in the role of Viktor Drago, son of the legendary Russian boxer, Ivan Drago. For Florian, it was a huge honor to play a role in such a big movie and a successful sequel to the first one. With his work ethic and drive to be great, Florian sought everything he could to make this movie great.
He currently continues to train and pursue an acting career in California.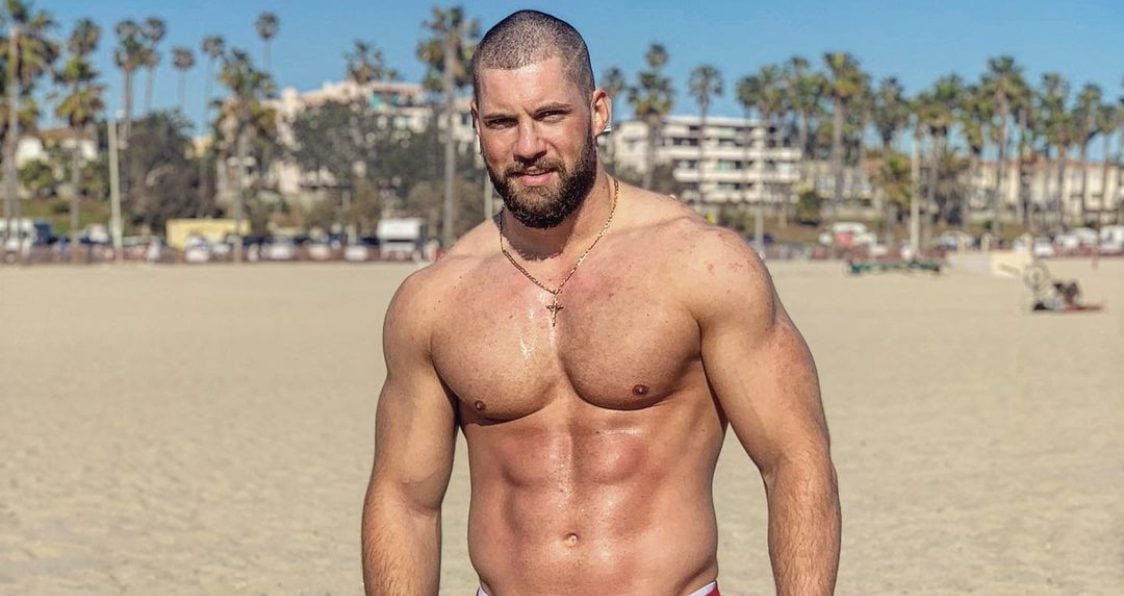 TRAINING
Florian trains a minimum of twice per day and works to fit in a boxing session and strength workout. He prefers compound exercises and loves to squat and deadlift, while engaging in regular cardio sessions.
Warm-Up
Lunges: 3 sets, 5 reps
High Kicks: 3 sets, 5 reps
Knee To Chest: 3 sets, 5 reps
Jump Squats: 3 sets, 10 reps
Bear Crawl: 3 sets, 5 reps
Workout
Squat: 3 sets, 6-8 reps
Deadlift: 3 sets, 4-6 reps
Chin-Up: 3 sets, 6-8 reps
Dumbbell Curl: 3 sets, 8-10 reps
Push-Up: 3 sets, 8-10 reps
Hamstring Curl: 3 sets, 8 reps
Dumbbell Calf Raise: 3 sets, 10 reps
Shadow Boxing: 4 rounds, 2 minutes
Sparring: 4 rounds, 3 minutes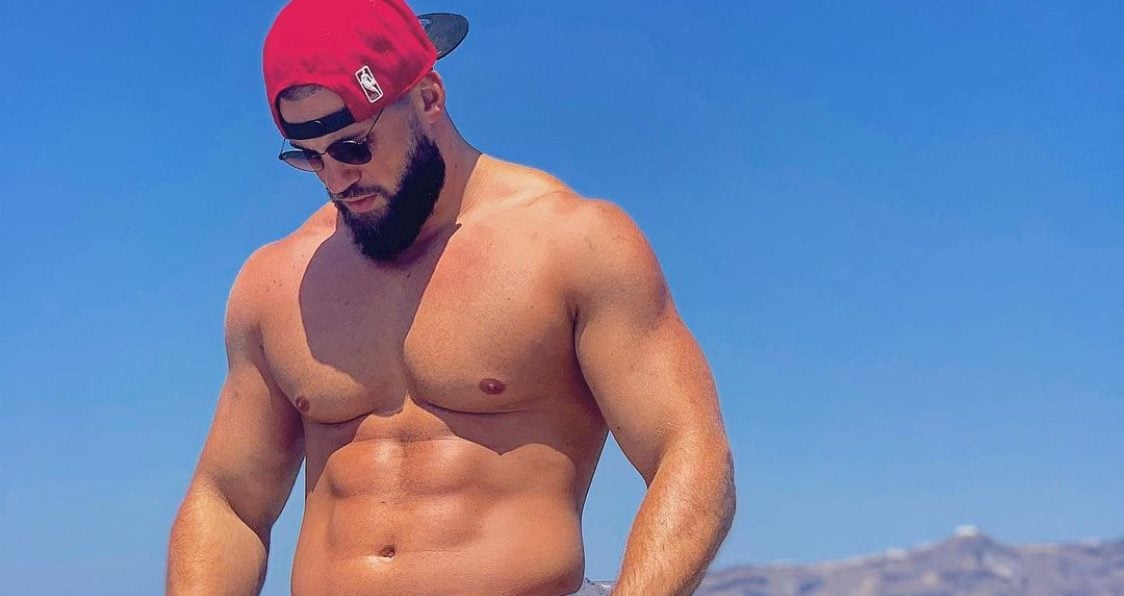 NUTRITION
Florian has a real focus on eating well and making sure his body is properly fueled for whatever workout comes his way.
Meal #1
2 slices of whole wheat toast
1 tbsp. jam
½ grapefruit
½ cup of milk
Meal #2
Half cup of cottage cheese
Handful of dried peaches
Meal #3
1 large wheat pita
4 slices of lean meat
1 oz. cheese
1 tbsp. light miracle whip
½ tbsp. mustard
Assorted vegetables
4 celery sticks
1 cup of raw broccoli
Water or beverage of choice
Meal #4
Half cup of hummus
Celery sticks
Cucumber
Baby carrots
Meal #5
2 cups stir fry
¾ cup of brown rice
1 cup fresh fruit
1 cup low fat milk
Meal #6
One cup of brown or wild rice
Four to six ounces of chicken breast
Friend onions and peppers
One to two cups steamed broccoli
Desired sauce
SUPPLEMENTATION
For every one of us training and seeking to maximize all of our gains in the gym, having a good supplementation routine is an absolute must. A good pre-workout can boost our energy and provide for increased blood flow and muscle pumps so we get the most out of our workout. A solid protein powder can ensure we get the most out of our gains and recovery to bounce back faster. For those looking to burn stubborn belly fat, a good fat burner can do the trick while a multivitamin can ensure we get all of those nutrients into our body much faster.