Protein bars have long since been a way for bodybuilders and fitness enthusiasts to consume an extra dose of protein without it being a drag. The perfect protein bar has to find the right balance of tasting good while not becoming too unhealthy to make it worth eating. While taste can often be subjective – what is also important is texture. Some powerfully heathy protein bars can feel and taste like cardboard. That's not an enjoyable experience. So it's about time to pinpoint which bars strike that perfect balance of macros with taste and texture.
That's where our GI Experts come in. We worked together to come up with a short list of the best protein bars of the year. Which one hit our number one spot? Read on to find out.
Protein Bar Of The Year 2020: GNC Total Lean Layered Protein Bar
GNC Total Lean Layered Protein Bar is a great way to satisfy hunger and provide for lean protein support for whenever in your day. As a gluten free option, it fits well with everyone and provides for all the great flavors you love without the guilt of a sweet treat. There is even a Girl Scout cookies flavor with Thin Mints that is naturally flavored and really does taste like a thin mint.
At 190 calories per bar with 16 grams of protein, 8 grams of fat, and 14 grams of carbs, this bar is measured out nicely with the perfect ratio of all three macronutrients. This is great fuel for a pre-workout pump, perfect for recovery with the right ratio of protein, carbs, and fats, or just a bar to eat anytime to satisfy hunger and those sweet tooth cravings while also getting all the health benefits.
What You Can Expect from GNC Total Lean Layered Protein Bar:
Lean protein support
A fantastic taste and texture
Great way to satisfy hunger
Why GNC Total Lean Layered Protein Bar Won Gold in Best Protein Bar of the Year:
Fueled with 16g of protein to fill you up and provide energy
Satisfy sweet tooth cravings with natural flavors
Amazing taste
Good balance of macronutrients for most diets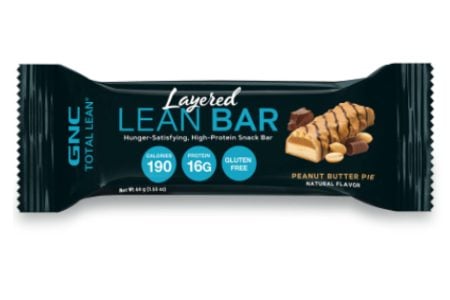 Optimum Nutrition Opti-Bar
Optimum Nutrition is known for being one of the best in the supplement industry. That's why they've self branded a few of their products as "Gold Standard." While Opti-Bar might not have the Gold Standard title – it fits right up there as a high-quality product form Optimum Nutrition.
Opti-Bars have between 230-260 calories depending on the flavor. Protein holds strong at 20g per bar, fat ranges for 7-10g, carbs ranging from 20-24g. It also has 8-10g of dietary fiber and 1 to 4 grams of sugar.
Again, there's not much different in terms of the macros here – but the key game changer is it's delicious taste. More importantly, it seems the flavor directly affects the nutrients included – which is a nice touch.
Overall, you can't go with a more solid protein bar than Opti-Bar. It might not be the very best – but it's a go-to product that won't let you down.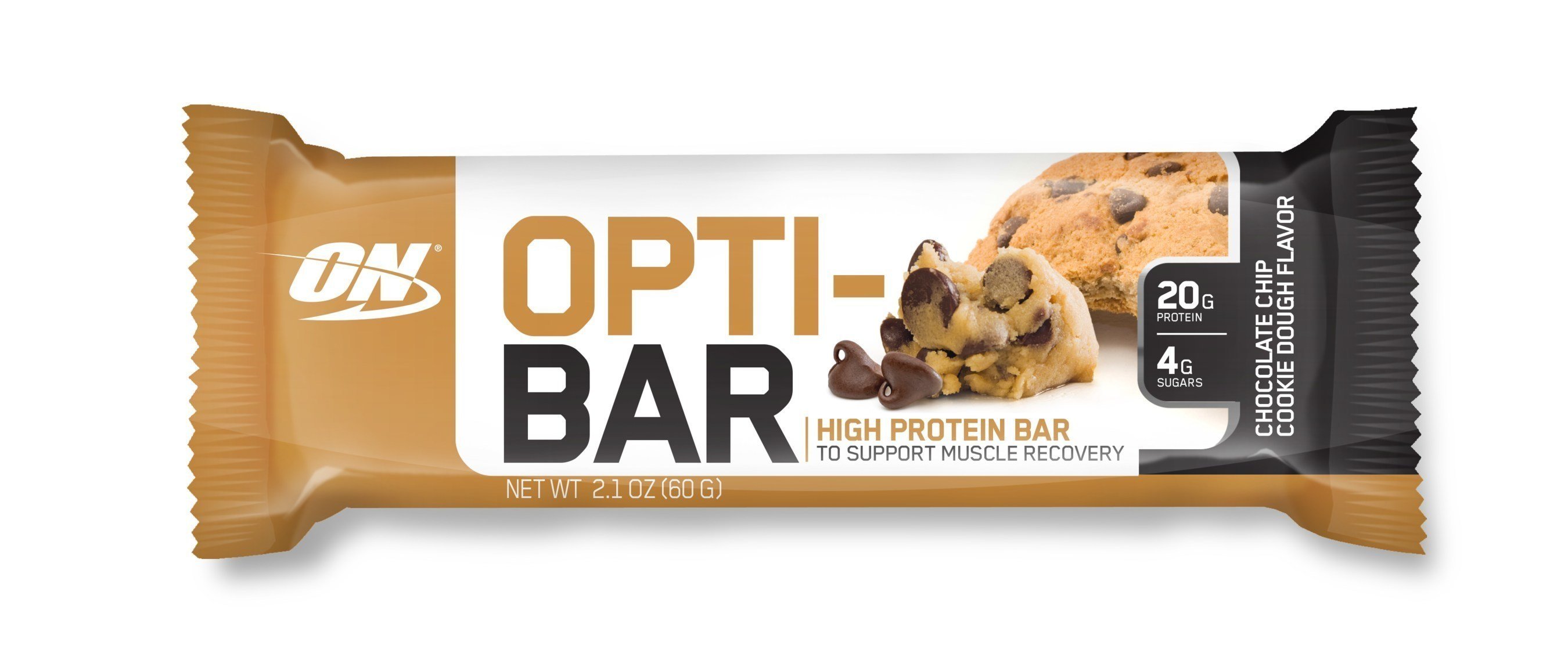 Quest protein bars are a brand that you've probably heard of before – and there's a reason for that. Quest provides one of the most consistently solid offerings in the protein bar space. What's even more exciting is that they top a rather traditional macro profile with some higher levels of fiber. The only down side might be the a noticeable inclusion of non-natural ingredients. Also some might not like what the higher fiber count does to one's digestive system.
Besides the caveats, Quest protein bars are a great go to protein snack when you're on the go and need to load up.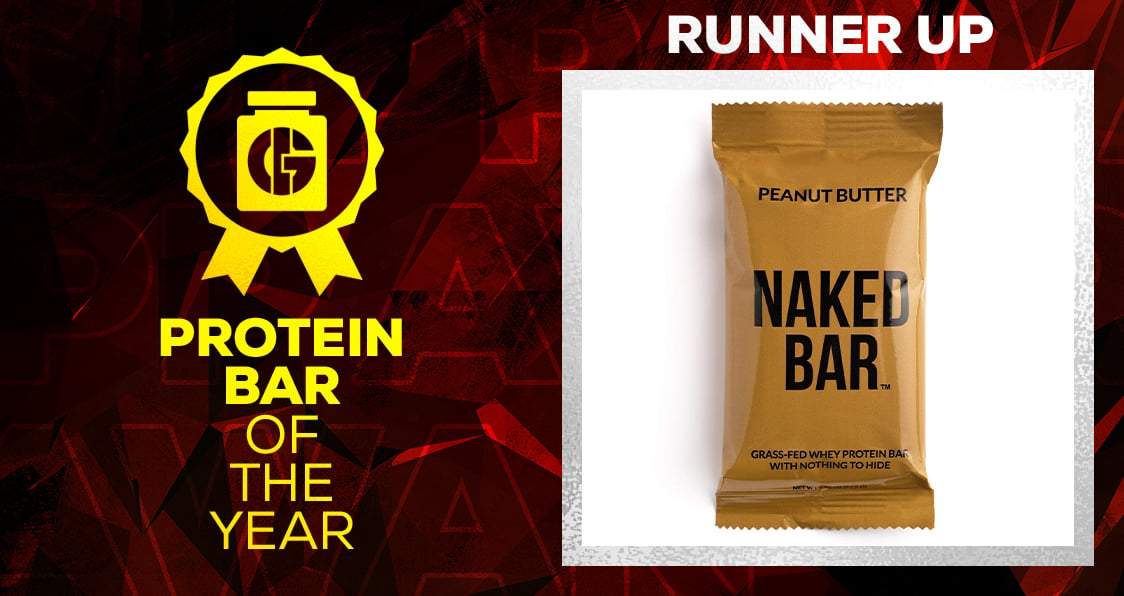 All in all, Naked Nutrition has offered up a pretty decent product that is focused on being an all-natural alternative to many other popular protein bars on the market. The bars macros include 15g of protein, 8g of fat, 21g of carbohydrates. It also contains 7g of dietary fiber and 12g of sugar. If you're looking to go the organic approach, you might find everything you are looking for in the Naked Bar. It tastes great, is effective, and all-natural.