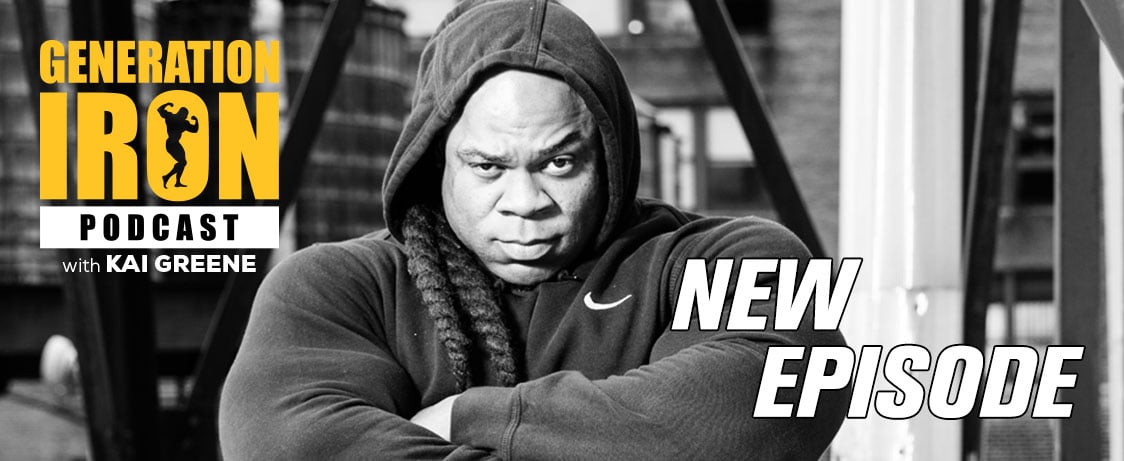 The Arnold Classic champ talks in detail about the entire weekend competition.
[wptouch target="mobile"]
[/wptouch]
[wptouch target="non-mobile"]
[/wptouch]
It's been a long road for Kai Greene ever since he did not compete at the Mr. Olympia. Many were wondering what kind of mental and physical state The Predator was in and how he would move forward. Upon announcing his involvement in the Arnold Classic 2016, the entire industry had eyes on Kai. Would he return a champion and continue to move back onto the path towards Mr. Olympia 2016? Or would he fall short? We now have our answer. He wowed the crowd and won the competition after a close call earlier in the prejudging.
So what was it all like? What was going on in the mind of Kai Greene? In our latest podcast, Kai touches upon the entire weekend and gives his insight into his journey and how the other competitors and divisions caught his attention over the weekend. Watch it in the latest episode above.
.
The Generation Iron Podcast With Kai Greene airs every Wednesday and is available to listen right here on the Generation Iron Fitness Network, the iTunes podcast app, or on CBS's official Play.It website. Please help us make a mark in the podcast world! Listen, subscribe, and rate us!
[wptouch target="mobile"] [/wptouch]
[wptouch target="non-mobile"][/wptouch]
[wptouch target="mobile"]
[/wptouch]
[wptouch target="non-mobile"]

[/wptouch]