The COVID-19 pandemic has turned the sport on its head in more ways than one.

In a recent interview with honorary 2020 Olympia ambassador Shaquille O'Neil, Dan Solomon opened up about the challenges he's facing in putting together the 2020 Olympia lineup. This is obviously a tough year for them since they recently changed management and are figuring out how to organize things for the first time. Additionally, the COVID-19 global pandemic has made it difficult for international competitors, including Hadi Choopan, to get into the country to compete.
Solomon's full statement on the challenges is below.
"I did catch up with Hadi's trainer, Hany Rambod. We did catch up the other day, and talked a little bit about the scenarios around Hadi Choopan's participation in the 2020 Olympia. We're working real hard on getting him back. You can be sure, when we make the commitment to bring the best bodybuilders in the world to Las Vegas each year, we do so. We work very hard at it."
The complication revolves around the fact that Hadi Choopan is based out of Iran, a region that initially had a very severe outbreak of the coronavirus. Things have since died down, but hotspots have continued to re-emerge around the world, even in countries where the outbreaks were thought to be over. As a result, it's difficult to predict what the world will look like even as early as September. Iran could experience a severe outbreak of COVID-19, but so could Vegas. In addition, Hadi Choopan faces difficulty in obtaining a Visa for entry into the United States to compete at the 2020 Olympia in Las Vegas December 17-20, 2020.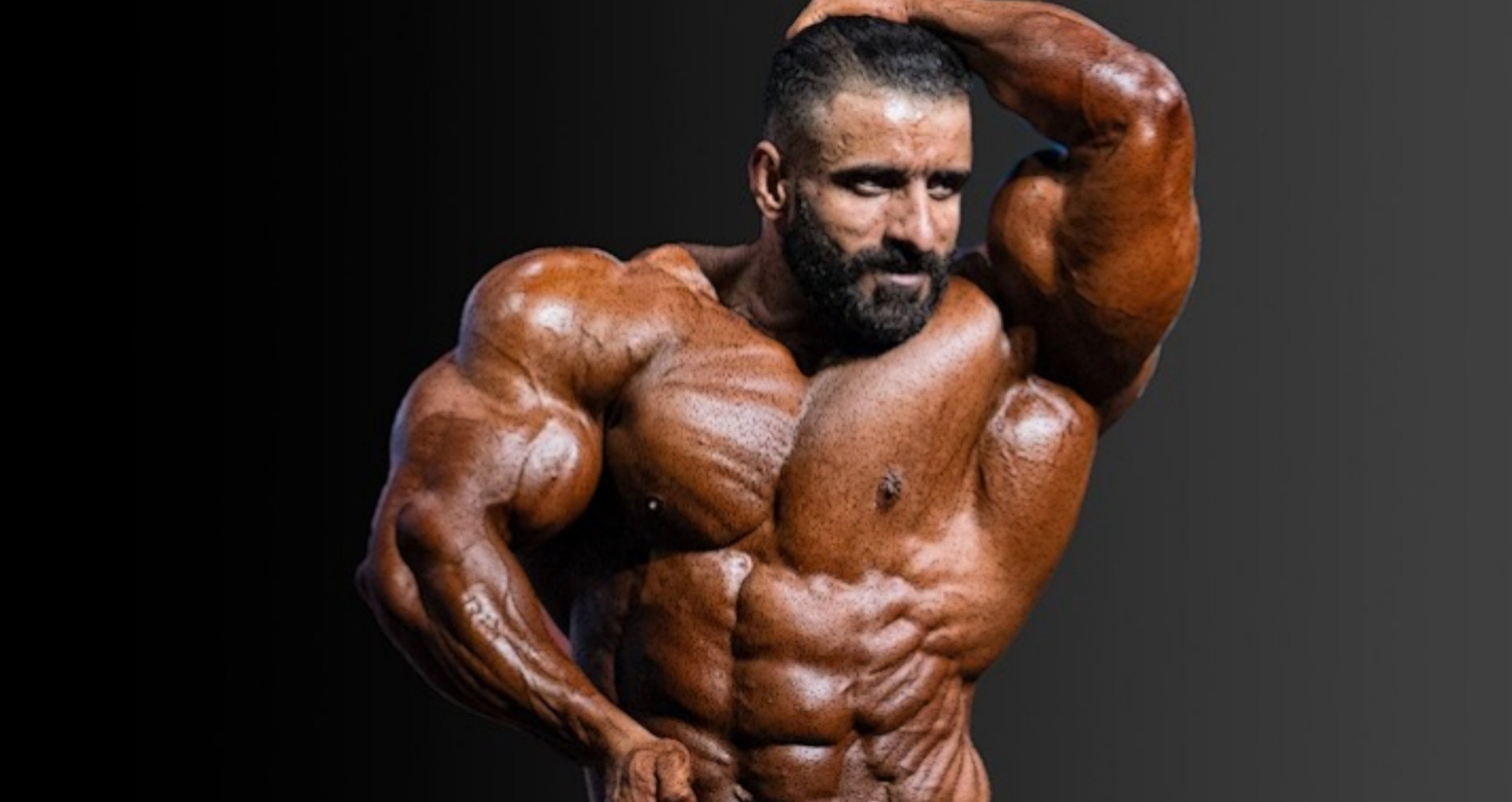 Unfortunately, this isn't the first time this issue has been a roadblock for Choopan. He was caught in the crossfires of Trump's travel ban against majority Muslim countries earlier this year. His work visa was suddenly and inexplicably revoked, leaving fans across the states wondering if he would be able to return to the US for competition ever again. He was able to return in that specific instance, but had previously been unable to compete in the US due to other issues with his visa.
The IFBB establishment has shown support for Choopan throughout these difficulties, calling him "an elite level athlete who should be immune from the politics and sanctions against his government." Ultimately, even with the IFBB's support, Choopan's case is up to American customs authorities, which have become even stricter under the Trump administration.
We certainly hope Choopan is allowed in the US to compete this year, since he is an absolutely shredded monster-god of a man, and everyone's performance is improved when the competition is fierce! Choopan is a contender and it is truly devastating for the community that he's had to face racial profiling in the past. Here's hoping that Choopan will have a great turn at the 2020 Olympia this year so long as the situation with COVID-19 remains stable in the middle east.
---
*All images and media courtesy of Instagram.