Jacked In The Box is a supplement subscription service designed to give you the right supplements to get you jacked. Get 30% off when you sign up through Generation Iron!
Our fitness goals can be challenging to attain. With busy schedules surrounding work and the personal balance we struggle to find between relationships and ourselves, our days fill up quickly. On top of that, we must find time to grab a workout to better ourselves physically and mentally to see big gains. No where in this hectic schedule is there time to waste looking through shelves upon shelves of supplements to find the right stuff to get us to where we want to be. That's where Jacked In The Box can help.
Jacked In The Box is a supplement subscription service designed to provide you with a variety of supplements to try so you can find the best ones for you. They will send you supplements every month, some you may have tried and many you have not, in order to ensure you get the best chance at finding the right supplements to aid in your overall growth. Instead of searching through expensive supplements and squinting to read the fine print of nutrition labels, Jacked In The Box works to deliver world-class products to your door so you stay healthy and fit as well as stress free when it comes to your busy life.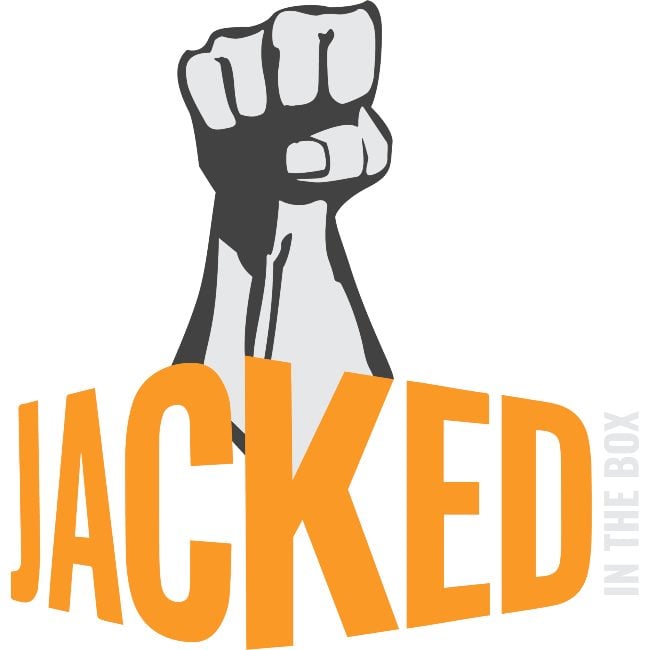 Subscribe To Jacked In The Box 30% Off
The Minds Behind Jacked In The Box
Jacked In The Box was started because the founders understood just how much nutrition means to fitness folks and that the cost can be crazy expensive. They also knew that many go without supplements because they can't financially afford them or just don't have the time to search for hours. Determined to bring people the best possible chance to succeed when it comes to their goals, Jacked In The Box remains true to their mission of providing you with the best supplements possible. That is just one of the many reasons IFBB pro Mitchell Spadafore co-founded this service.
Great for everyone, this service can put beginners on a solid path towards success and keep more advanced folks operating at a high level. By filling out an initial profile, they will work with you to achieve your intended goals while also ensuring quality when it comes to your dietary restrictions and allergies. By joining the Jacked In The Box community, you join a digital trainer marketplace where you can link up to learn from trainers, dieticians, instructors and other top experts. With nutrition tips, workout advice, meditation techniques and much more, Jacked In The Box works to put into practice what they preach.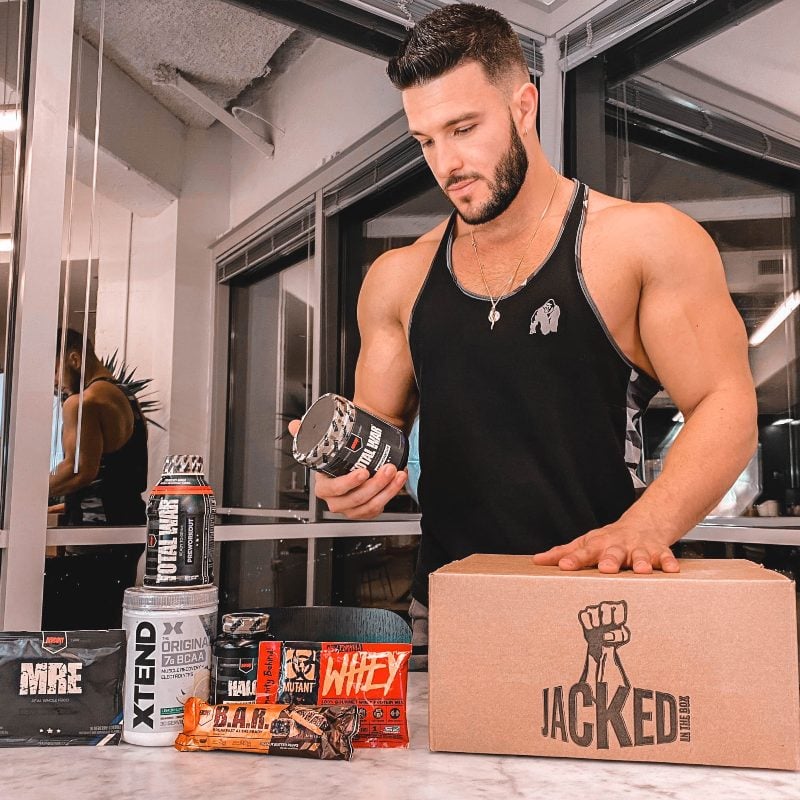 How Jacked In The Box Works
After you make the decision to choose Jacked In The Box for all your needs, you will work to choose a subscription. After filling out a form, you will work with Jacked In The Box to find what works best for you depending on your fitness goals. They will then work with experts to pair the right products for you while you sit back and wait for your box to come right to your door.
Subscriptions & Types Of Boxes
There are three types of boxes you can choose as part of your subscription plan and each is unique offering many benefits as you seek out your goals.
Jacked In The Box
This subscription comes with 4 core supplements, some samples, ready to eat items, and apparel and accessories for your everyday gym use. With options to subscribe every month, every three months, every six months, or every year, the options are there for you to see all of your fitness goals. Their team of professionals will work to make sure this box is exactly what you need to succeed.
Competition Series
This subscription is Jacked In The Box plus much more. Offering 5-6 core supplements, a few samples, ready to eat items, and apparel and accessories, the added bonus of this package is a personal trainer and coach to work with you designing meal plans and workout routines for the month. With a questionnaire, they work to pair you with a coach best suited for your needs to provide check-ins and weigh-ins to keep you on track and seeing results. You will have direct access to your coach for any questions or concerns as you continue on your fitness journey.
Jacked In The Box For Her
This subscription is coming soon and is certainly one to look out for. Given what is included in the other two packages, this box is surely going to be worth the wait as you work towards your goals. Be sure to keep an eye out for more information on this package.
Personal Experience
When Jacked In The Box showed up at the door, I was beyond excited to see what was in store for me. As someone who has tried many supplements and has spent countless hours in stores or online reading through ingredients and benefits, it was a relief to know what I was getting was geared towards me and provided from people who know exactly what they were sending. The box was a good size and I knew whatever was in there would be a game changer for me.
I opened to find a plethora of supplements from various companies, some I had heard of and others I had not. It was cool to have supplements geared towards my goals from companies I would not have found on my own. From REDCON1, there were three containers consisting of a pre-workout, muscle builder and sleep formula. Each part of my workout, and my day, were covered with just these three giving me the opportunity to really grow in all aspects of my training.
The other supplements I received were from Mutant and MuscleTech. I had heard of MuscleTech and used some of their products before but never the Energy & Focus Enhancer which is a nice addition to this mix. Mutant was new to me but their whey powder was the perfect recovery supplement when paired with those from REDCON1.
Wrap Up
All in all, Jacked In The Box was a great experience for me and this supplement subscription service is something that can really benefit everyone, athlete or not. Spending time searching for supplements can be so daunting but they make it easy to want to stay healthy and fit while also seeing those gains come to life. Check out Jacked In The Box and see which subscription package will work best for you because your health and fitness matters and Jacked In The Box understands that fully.
Get 30% off when you sign up through Generation Iron today!
Subscribe To Jacked In The Box 30% Off
Generation Iron may receive commissions on purchases made through our links. See our disclosure page for more information.
Let us know what you think in the comments below. Also, be sure to follow Generation Iron on Facebook, Twitter, and Instagram.