Jesse James West was on a mission to grow his calves and did it training them everyday for one month.
You've heard it a million times in the gym — "do not skip leg day." Fitness star Jesse James West decided to take it to the next level and not skip calf day for an entire month. On a mission to see if he could get them to grow, West trained calves everyday for 30 days while tracking his progress.
About Jesse James West
Jesse James West was born and raised in Sparta, New Jersey on January 25th, 2000. He is very well known for boasting a TikTok with over 300,000 followers and a Youtube Channel with over 410,000 subscribers. He often posts his fitness routine on social media and has become a well known young bodybuilder.
West measured his calves at the beginning of this 30-day period and after his final workout. In the end, the stats show that he gained a quarter of an inch to the size of his calves from training for 30 days in a row.
"I would say the worst thing about this challenge is that for the next 30 days I have to wear shorts and reveal my tiny calves to everyone," West says.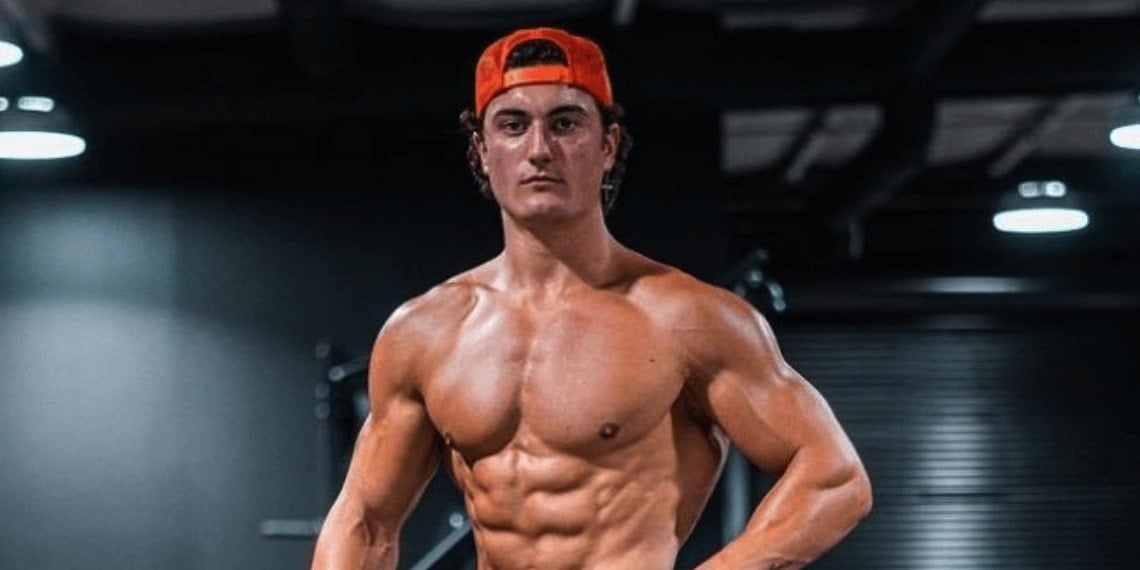 How did Jesse James West train? 
It does not seem easy to train the same body part for 30 days in a row. In the beginning, West kept the volume training low so he did not become sore right away. This was going to come over the course of the month but it is something that West wanted to avoid right way.
As the month went on, the thought of shin splints reared its ugly head thanks to the combination of training and cardio.
"My calves are so sore and the combination of calves every day and then cardio every day is adding up, so I'm hoping we don't have any issues, we don't get any shin splints."
Jesse James West saw some visible progress made in his calves and this was the result he was looking for. The experiment worked as he was able to add some size. The workouts that he put himself through were thorough and how he began each day in the gym
Throughout the video, West was seen performing different various of calf raises. He used the Smith machine, leg press machine, and others to perform his sets.
"The biggest thing you need to focus on when training calves is doing a full range of motion. If you're not training full range of motion, you're not getting the full benefit out of everything."
In the end, the fitness star called for viewers to send requests on another body part that he should train for 30 days straight. This is an unorthodox strategy as lifters try not to over-train any part of the body. West is doing experiments on himself and finding out how a month of training and build size and strength.
For more news and updates, follow Generation Iron on Facebook, Twitter, and Instagram.