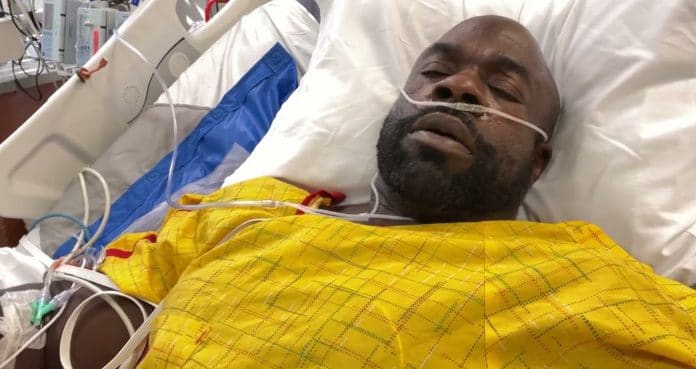 Bodybuilder Kali Muscle has suffered a heart attack due to a 100% clogged left artery.
Kali Muscle took to YouTube on November 7th, 2021 to announce that he has suffered a heart attack. The video was taken from his hospital bed. He appeared stable in the video and stated that the heart attack was caused by his left artery being 100% clogged. He is recovering well and should be leaving the hospital in one or two days.
Chuck Kirkendall aka Kali Muscle is a bodybuilder, fitness influencer, actor and entrepreneur from Oakland, California. Known by many as "Mr. Muscle," Kali rose to fame as a YouTube guru who attracted millions of subscribers on his channel – which he still maintains to this day.
Kali Muscle admits that he had been suffering from edema, the swelling of his feet and ankles, for many years. In fact, he claims the issue tracks back all the way to his teenage years. Being young, he didn't think much of it. But he does also admit in more recent years he was concerned about the swelling. Kali also states that he had a physical a few years back and was told "something about his heart" but ignored it.
Due to his past issues, he does not consider the heart attack a wake up call. But he also acknowledges that this will be a life-changing moment in being more serious about his health. "Health is everything," he states in the video and later says, "God is using me as an example."
Kali Muscle then takes us through the moments leading up to the heart attack. A few days ago, he went to the dentist for some dental work. This required some form of anesthesia. After getting home he took vicodin the next day to help with the pain. When he woke up, he felt a burning pain in his chest. He likened the pain to heart burn.
Since he thought the pain was heart burn, he took some over the counter medication to help subside it. After two ours with no change in the burning chest pain – his girlfriend suggested the he go to the hospital. Upon running tests at the hospital, he was informed he was having a heart attack and was rushed to surgery.
Due to his left artery being 100% clogged – they were able to put a stint in the artery. He did not require to be put to sleep for the surgery, which he claims put him at ease during this emergency.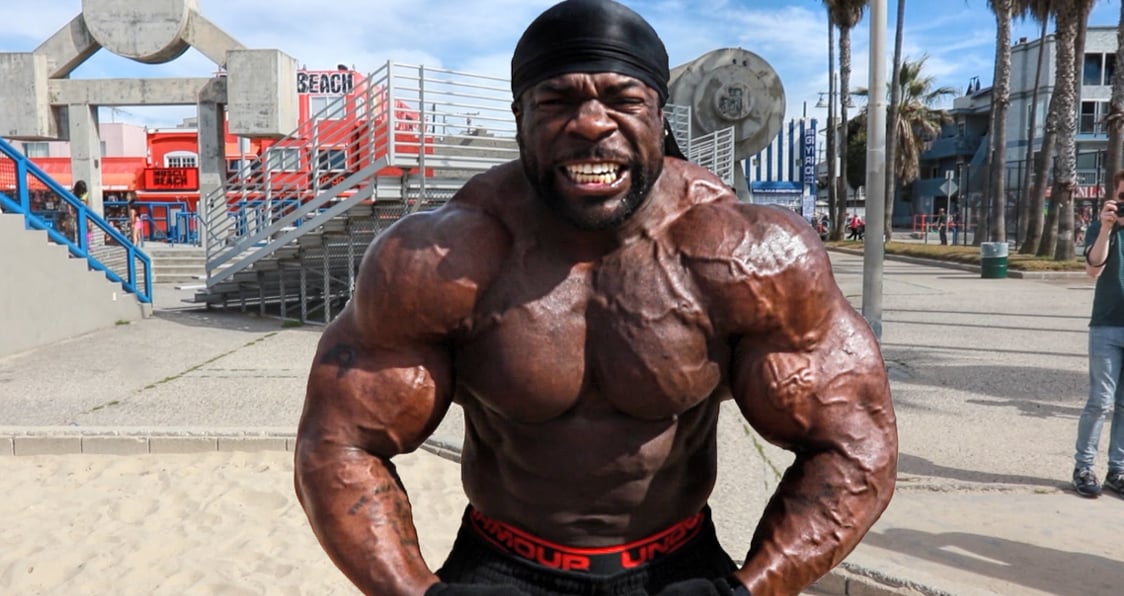 According to Kali Muscle, he ultimately ignored early warning signs for about 15 years. At the end fo the video, he emphasized using his situation as an example for all of his followers to prioritize health. He then mentions Shawn Rhoden:
"Make sure you guys take care of your health. That's what I'e been talking to you about anyway. And you know, God is using me as an example. 'Cause as we just saw, you know, RIP Shawn Rhoden."
At this moment Kali Muscle became emotional, paused, and held back tears. After recomposing himself, he continued:
"Some people don't get a second chance, man. I got my twins and I gotta live, man."
News of Kali Muscles heart attack comes just one day after the tragic passing of Shawn Rhoden. While not confirmed, the initial reports claimed that Rhoden suffered a heart attack in his sleep. His passing has been mourned by the bodybuilding community with athletes like Flex Lewis also calling for a change in the sport's health protocols.
Earlier in October, pro bodybuilder George Peterson also passed away just days away from competing in the Mr. Olympia 2021 competition. Again, while the cause of his death has not been revealed – his death alongside Shawn Rhoden's have put a spotlight on pro bodybuilding and health concerns. For Kali Muscle, it appears that he had a long history of heart issues beyond his life as a bodybuilder.
The entire staff at Generation Iron would like to wish Kali Muscle a speedy recovery and well health as he moves forward from this medical emergency. Also make sure to stick around the Generation Iron Fitness Network for more updates as they become available.