William Bonac led a posing session for Larry Wheels and Andrew Jacked.
When Larry Wheels sets his sights on any aspect of the fitness industry, he usually gets it done with great success. Recently, that focus became competing on stage as a Classic Physique bodybuilder. Now, he continues to work and gain advice from the likes of William Bonac.
Wheels burst onto the scene because of his insane size and feats of strength in powerlifting. During his career, he also dabbled in bodybuilding and arm wrestling. In 2018, Wheels made his bodybuilding debut by competing in the NPC Gold Coast Muscle Classic, where he won gold. Now, a return could be on the horizon after a successful run in many other fitness ventures.
Bonac shared that he would be taking some time off from competition following a seventh-place finish at the 2023 Arnold Classic. Bonac will focus on his family and other business ventures over the next year. In 2024, the two-time Arnold Classic champ will return to the stage in Columbus for his next competition.
Despite taking a personal break from competing, Bonac continues to be involved in the sport of bodybuilding. This does not mean that he will be away from the sport completely and showed that by leading a recent posing session.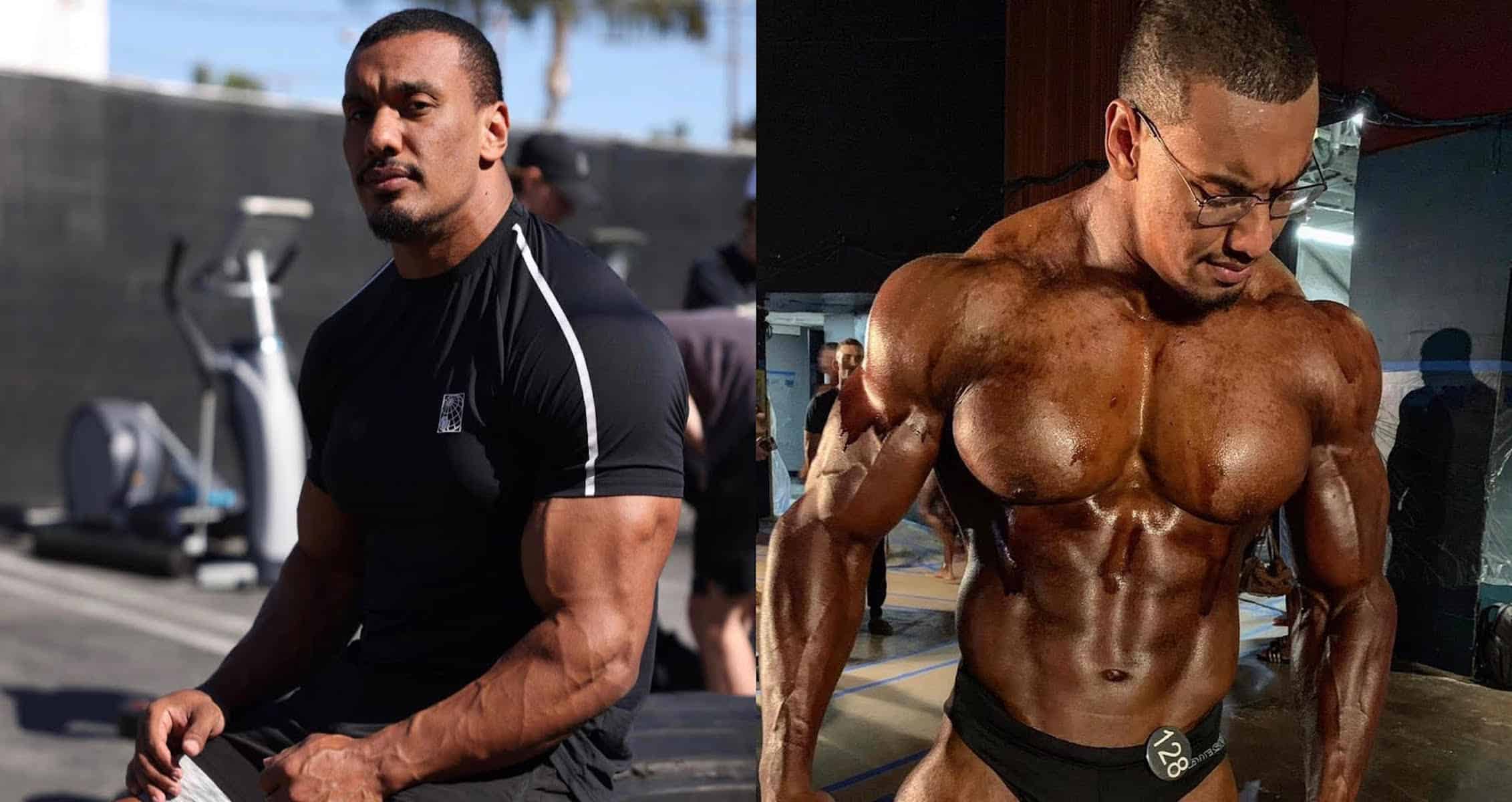 William Bonac Leads Posing Session With Larry Wheels And Andrew Jacked
Larry Wheels shared a video to his YouTube page showing off a posing session with Andrew Jacked led by Bonac.
Andrew Jacked was present during the Arnold Classic and was considered one of the dark horses in the competition. He burst onto the scene as a rookie last year and qualified for the Olympia. He continues to make improvements to his physique and will take steps forward this year.
As for Wheels, he believes that his physique is prepared for Classic Physique in terms of size. He will focus on adding conditioning to be able to compete with other athletes.
"DOING CLASSIC, I'M ALREADY AS BIG AS I NEED TO BE. IF NOT, I HAVE TO GAIN A FEW MORE POUNDS AND THEN CUT DOWN TO THE CUTOFF AT 220 OR 230. I THINK I LOOK GREAT AND COULD ACTUALLY BE COMPETITIVE."
View this post on Instagram
Around this time last year, Wheels began getting his health checked by doctors. After using different steroids for over a decade, Wheels decided to ween off gear and begin using testosterone replacement therapy. While on TRT, Wheels has shared many physique updates where he remains shredded and is putting size back on.
If he were to join Classic Physique, Larry Wheels would gain immediate attention because of the hype it would bring. The division features some o the best names in bodybuilding and Wheels would only enhance the division. At the end of the day, it would be interesting to see if he could change his physique how he would need to in order to be a difference maker on stage.
For more news and updates, follow Generation Iron on Facebook, Twitter, and Instagram.