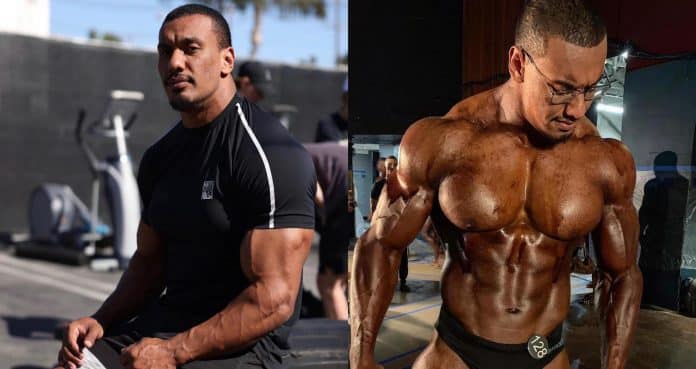 Larry Wheels has the size to compete and could target Classic Physique for his next show.
Larry Wheels has become one of the biggest stars in the fitness industry. He has shown off his incredible strength on many occasions and has competed in many different avenues. In a recent interview, Wheels teased the idea of competing in Classic Physique bodybuilding.
Wheels burst onto the scene because of his insane size and feats of strength in powerlifting. During his career, he also dabbled in bodybuilding and arm wrestling. In 2018, Wheels made his bodybuilding debut by competing in the NPC Gold Coast Muscle Classic, where he won gold. Now, a return could be on the horizon after a successful run in many other fitness ventures.
Around this time last year, Wheels began getting his health checked by doctors. After using different steroids for over a decade, Wheels decided to ween off gear and begin using testosterone replacement therapy. While on TRT, Wheels has shared many physique updates where he remains shredded and is putting size back on.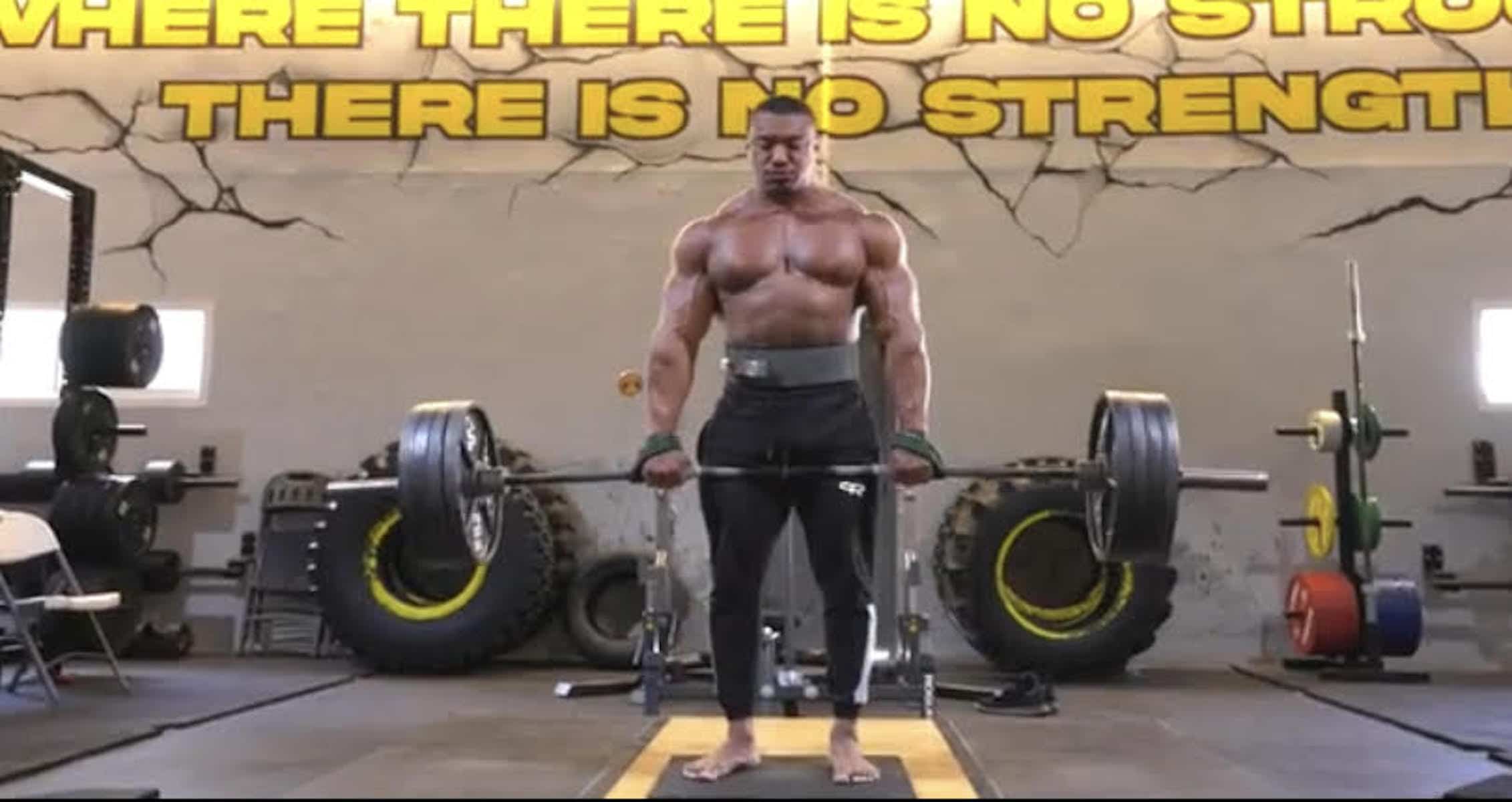 Larry Wheels on Classic Physique: "I'm Already As Big As I Need To Be"
Larry Wheels joined RxMuscle for an interview where he discussed any possibility of taking the bodybuilding stage. He shared that he is content with his "journey" at the moment and he is focused on his family. At the same time, he has eyed up Classic Physique because Open Bodybuilding would require adding too much muscle.
"I'm actually putting my eyes on Classic Physique. Open bodybuilding I didn't see I can be very competitive because of my height. I need to put on an unrealistic amount of muscle that just wasn't happening and if I was to pull that off, I'd be extremely unhealthy in doing so."
In Classic Physique, that would not be the case. Wheels would be able to maintain his size while making any improvements in conditioning needed to compete.
"I think I can have more longevity in Classic Physique.

Doing Classic, I'm already as big as I need to be. If not, I have to gain a few more pounds and then cut down to the cutoff at 220 or 230. I think I look great and could actually be competitive."
in a recent Instagram post, Larry Wheels shared that he is beginning to train for Classic Physique with Ryan Benston. During his prep, Wheels has continued to lift heavy and crush different feats of strength.
View this post on Instagram
If Larry Wheels were to join Classic Physique, it would draw even more attention with another fitness star in the division. Of course, Chris Bumstead is arguable the most popular bodybuilder in the world and just won his fourth Classic Olympia title in December.
There is nothing set in stone yet but it is clear that Wheels has interest in joining Classic Physique and we could see him on stage very soon.
For more news and updates, follow Generation Iron on Facebook, Twitter, and Instagram.