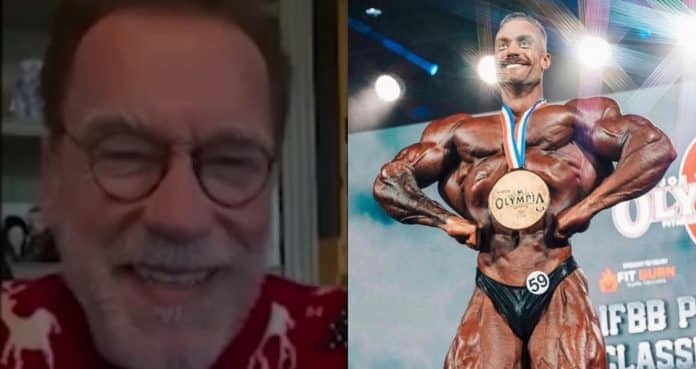 Arnold Schwarzenegger has always been a big fan of Classic Physique.
Arnold Schwarzenegger continues to be an influential voice in the bodybuilding and fitness world. After watching how the 2022 Olympia played out, the greatest bodybuilder of all-time had some comments in a recent interview. Schwarzenegger has always been a fan of Classic Physique and claims that this should be the Mr. Olympia title.
The Men's Open category was extremely deep this year, full of various mass monsters looking to take home the elusive Sandow Trophy. In the end, Hadi Choopan was able to win the title while reigning two-time champ Big Ramy fell to fifth. This was just one of 10 divisions that appeared on stage, and that includes Classic Physique.
Schwarzenegger is a seven-time Olympia champion and helped pioneer the sport in the 70s. During his time on stage, Classic Physique did not exist so the Open division was not all about size. Because of this, Schwarzenegger favors the proportion and quality of Classic Bodybuilding.
"I think it is crazy in a way to have a Classic Physique category simply because that should be the Mr. Olympia because what is it that we're celebrating, that in the Classic days we looked more proportionate, and now we don't give a shit about it anymore? Is that what we're saying?"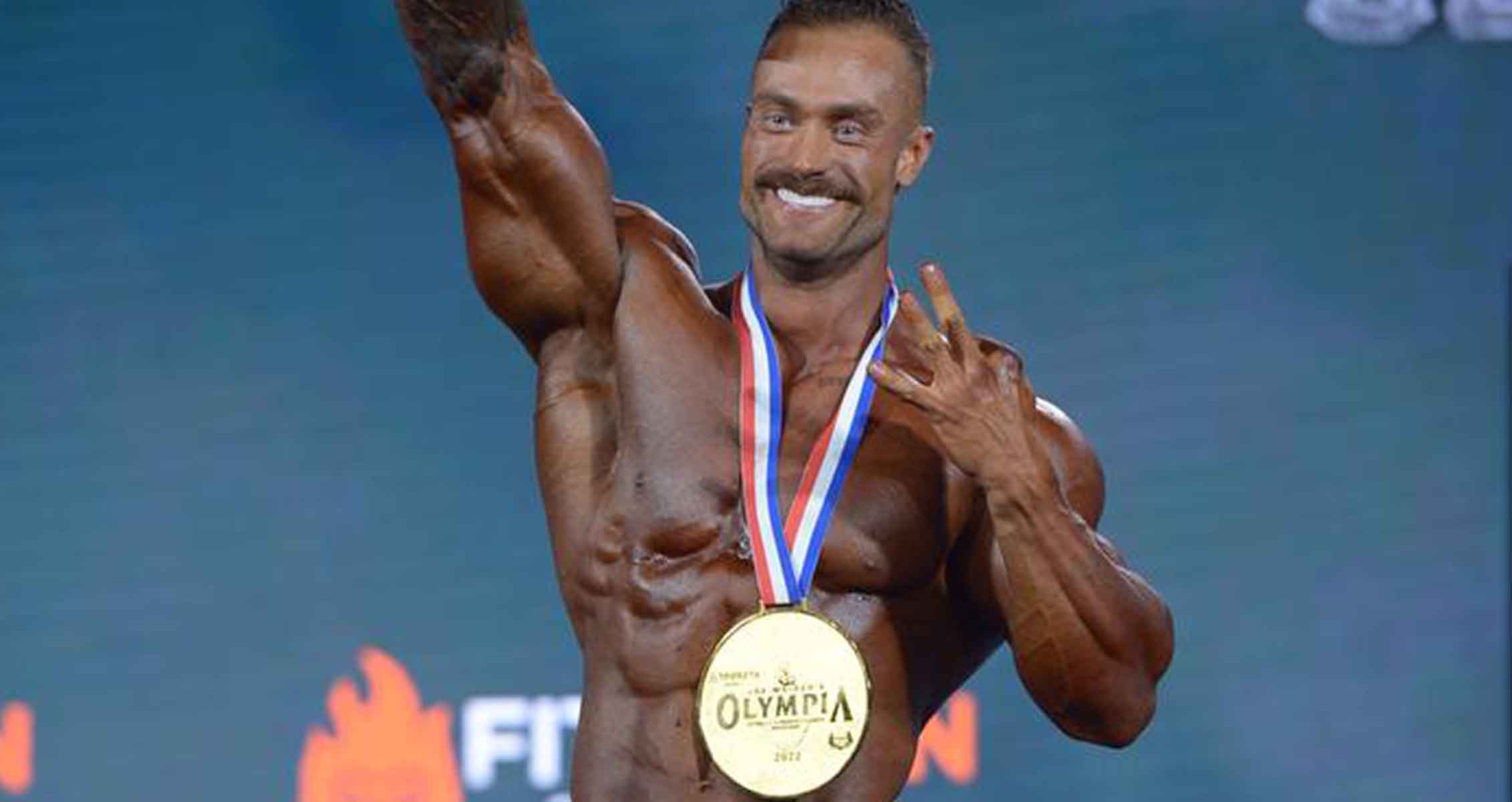 Arnold Schwarzenegger Speaks On Classic Physique, Chris Bumstead's Popularity
In an interview with Nick's Strength and Power, Arnold Schwarzenegger broke down all divisions of the 2022 Olympia. He has spoken out in favor of Classic Physique before and its overall quality compared to Men's Open. He backed up this notion once again.
"I think it's odd they had to literally create a Classic Physique competition to give to the person who has the best quality body, the most well-balanced body also a trophy because he couldn't compete where the monsters were competing. That's actually wrong. Like I've said, bigger is not always better. I don't think it's going in the right direction."
When making his argument, Schwarzenegger used Chris Bumstead as an example.
Bumstead is coming off his fourth consecutive Classic Physique Olympia title. He has built status as one of the most popular bodybuilders on the planet and continues to grow his brand. On stage, all eyes are on Bumstead when he is posing and many follow his prep during the offseason via his social media pages.
View this post on Instagram
"I always feel like the insiders have their own favorites and then there's the viewers, the spectators, the fans… and he's the most popular if you think about that. He's the most popular bodybuilder right now."
Chris Bumstead has dominated Classic Physique for years but has not made an appearance at the Arnold Classic. Arnold Schwarzenegger believes that Bumstead would be successful on stage in Columbus and has brought this to his attention.
"I think he could win there's no two ways about that. I told Chris about that. As you know, Chris is a big fan of the Arnold Classic, he comes there, and he's very kind to all the fans. He does autographs and all this stuff."

"I hope that he competes because I think he has a great chance of winning that."
It is clear that Men's Open continues to grow in popularity and is adding more and more talent each day. Arnold Schwarzenegger has gone on record speaking in favor of Classic Physique because of its overall quality. At the end of the day, fans just have two elite divisions to watch over the course of the year.
For more news and updates, follow Generation Iron on Facebook, Twitter, and Instagram.