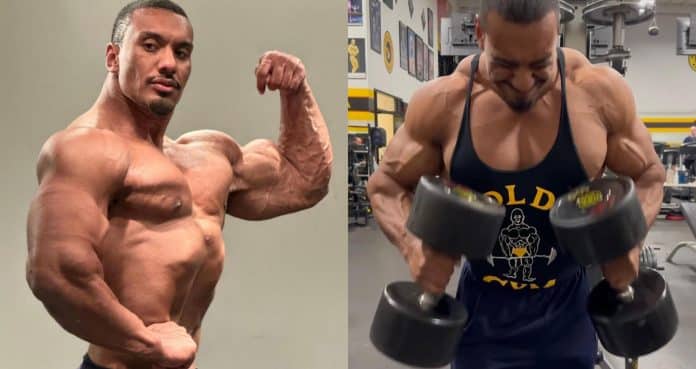 Larry Wheels continues to show off his insane strength and massive physique.
Larry Wheels has been one of the most popular names in powerlifting for years now and that is continuing in different ways. On Wednesday, Wheels shared a recent physique update, showing off his massive biceps and strength crushing 100-pound hammer curls.
Wheels decided to ween off steroids and use testosterone replacement therapy last year. That is all he is using now and has shown considerable changes in his physique. Wheels has shared many updates showing a slimmed down but shredded physique — and he has maintained his superhuman strength.
That is continuing here. Wheels shared a recent post to Instagram showing off his recent feat of strength.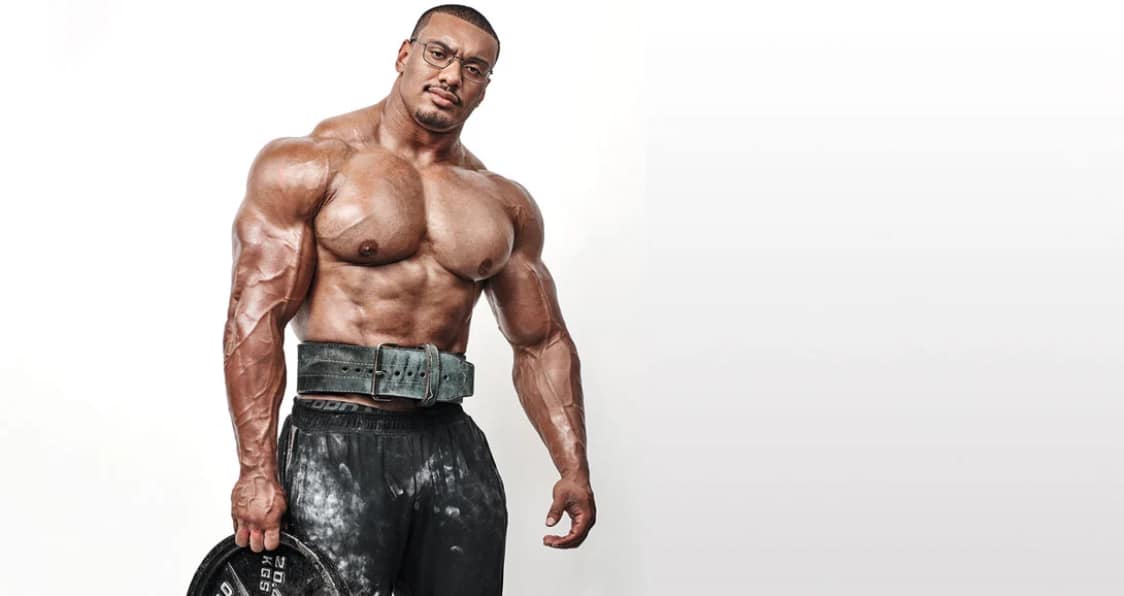 Larry Wheels Reps 100-Pound Dumbbell Hammer Curls
Larry Wheels shared in his caption that he has not done heavy curls for quite some time but still trains in arm wrestling.
"100lb db hammer curls. Haven't been doing heavy curls in months. Arm wrestling most definitely kept my biceps strong."
View this post on Instagram
Larry Wheels has been training to build his strength back up to what it was on steroids and he is coming close as of late. During the second week of January, Wheels completed a powerlifting mock meet to see how his results add up.
During this mock meet, Wheels completed the three major lifts as followed:
Larry Wheels Mock Meet
Squat: 330 kilograms (727.5 pounds)
Bench Press: 230 kilograms (507.1 pounds)
Deadlift: 350 kilograms (771.6 pounds)
It is clear that he will continue to maintain his shredded physique and is building size each day. It will be interesting to see if Larry Wheels decides to take the stage in competition moving forward.
For more news and updates, follow Generation Iron on Facebook, Twitter, and Instagram.