Larry Wheels continues to build strength and will go for 800 pounds soon.
Larry Wheels has been teasing attempts of one-rep max lifts on the three conventional lifts in the new year. He has been training to build strength and recently showed off a deadlift rep. Wheels crushed a 360kg (793.7lb) deadlift with a conventional stance and mixed grip.
It has been a few months now since Wheels decided to ween off steroids and use testosterone replacement therapy. That is all he is using now and has shown considerable changes in his physique. Wheels has shared many updates showing a slimmed down but shredded physique — and he has maintained his superhuman strength.
Wheels continues to push for one-rep max lifts. He has hit bench presses that have surpassed 550 pounds and squats over 700. In his Instagram post, Wheels shared his plan to go through a full mock meet in January.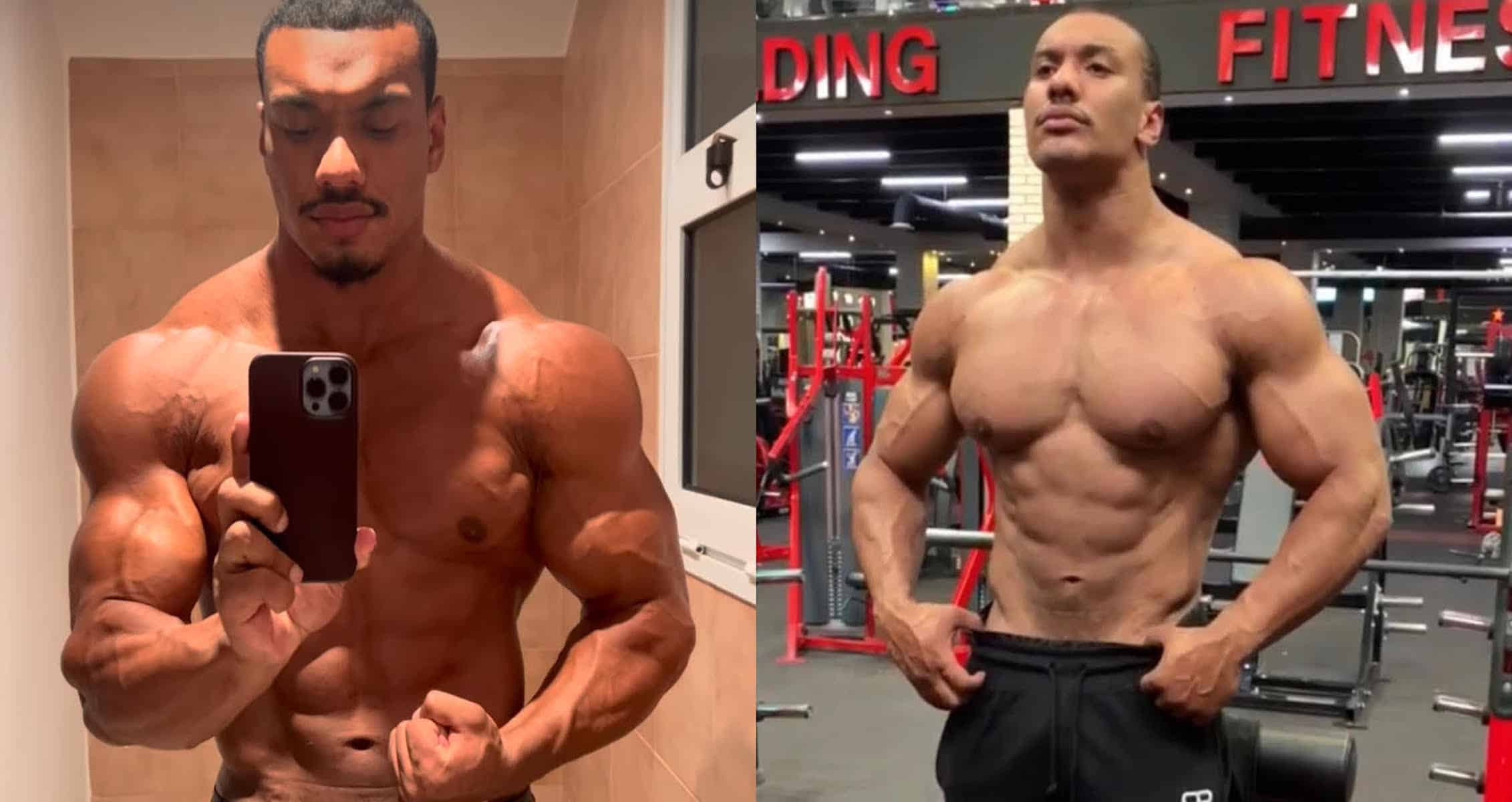 Larry Wheels Crushes Massive Deadlift
Larry Wheels had a goal of winning the 2022 Middle East Strongest Man competition and reaching the 1,000-pound mark in deadlift. A back injury hindered his progress but he has since recovered and is working his way back up.
"795/360kg heaviest deadlift of this TRT only prep.
Body weight down to 255/114kg. Doing a full mock meet in a couple Days!"
View this post on Instagram
In the video he shared, Larry Wheels made 360kg look easy and it is clear that there was plenty left in the tank. In the coming days, Wheels will be sharing a mock meet to show off what he will be able to do when he steps back on stage.
For more news and updates, follow Generation Iron on Facebook, Twitter, and Instagram.