Larry Wheels went through a mock meet and compared his TRT lifts to steroid lifts.
Larry Wheels has been leading up to completing a mock meet featuring the foundation lifts in the sport. Since weening off steroids, Wheels has been comparing his lifts now on TRT to when he was using PEDs. Recently, Wheels completed his mock meet and compared results with his PRs on steroids.
In April, Wheels decided to take a look at his health and had his heart examined. When all checked out well, he decided to begin getting away from steroids and went on Testosterone Replacement Therapy. He has seen significant changes in his physique, as he has slimmed down but remains shredded. Also, Wheels is as strong as ever and continues to compare lifts.
During the mock meet, Wheels completed bench press and deadlift under the rules of powerlifting but added knee wraps when squatting.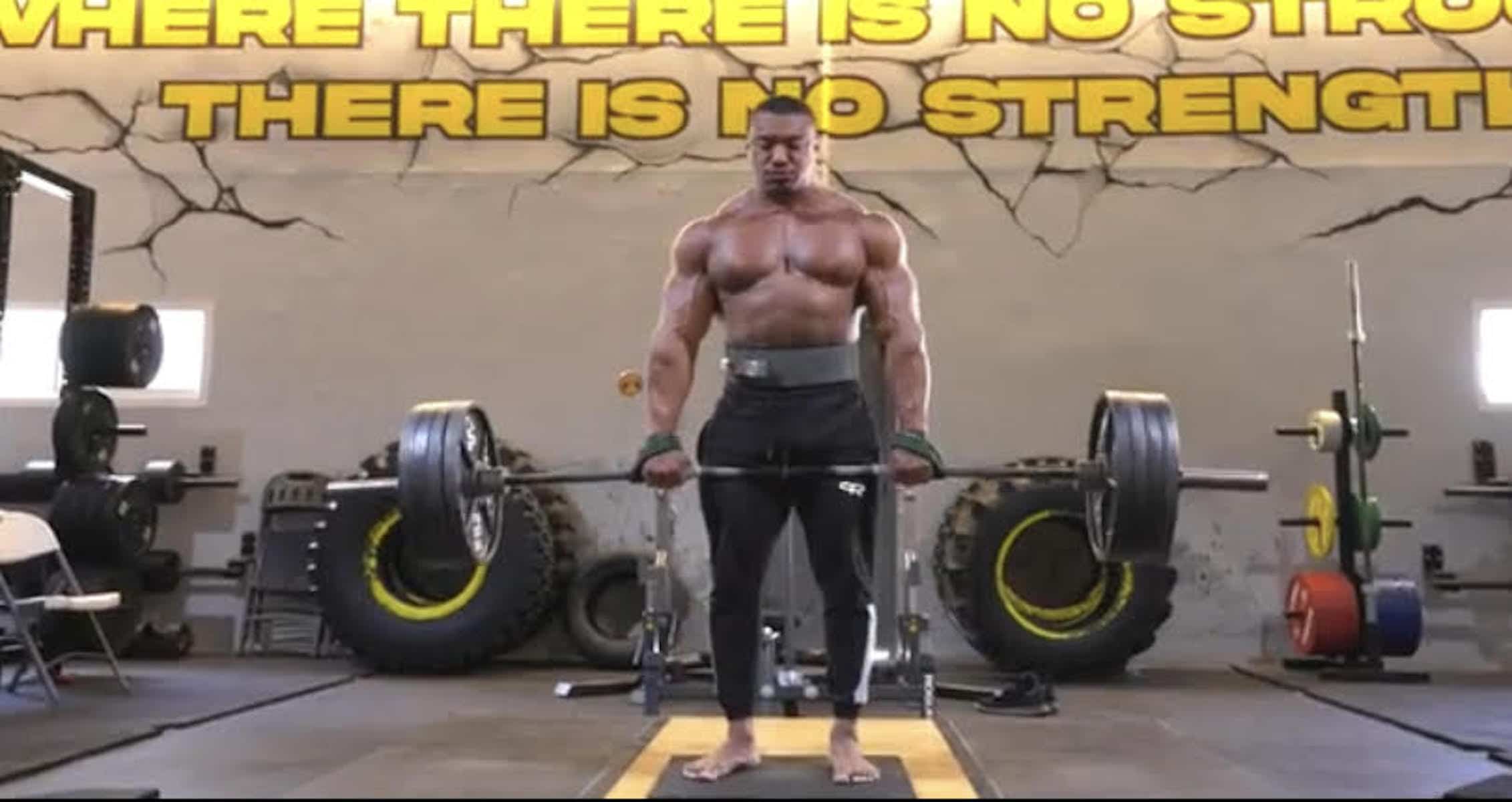 Larry Wheels Mock Meet
Squat: 330 kilograms (727.5 pounds)
Bench Press: 230 kilograms (507.1 pounds)
Deadlift: 350 kilograms (771.6 pounds)
View this post on Instagram
Larry Wheels completed all lifts over a timeframe of 90 minutes. His bodyweight was around 114kg (251.3lb) at the time.
Wheels began with squats, where he completed a best of 330kg (727.5lb) on his final attempt. Wheels shared that he is at a similar bodyweight to his PRs and compared this squat to his best on PEDs of 349.7kg (771lb).
Wheels then moved onto bench press. This was his biggest dip in results compared to steroids. On his final attempt, Wheels lifted 230kg (507.1lb). This was down 30kg from his PR of 260kg (573.2lb).
Finally, Wheels wrapped up with deadlifts. His final attempt came in at 350kg (771.6lb). There was a slight drop in this as well from his PR of about 24.7kg (54.5lb).
For more news and updates, follow Generation Iron on Facebook, Twitter, and Instagram.