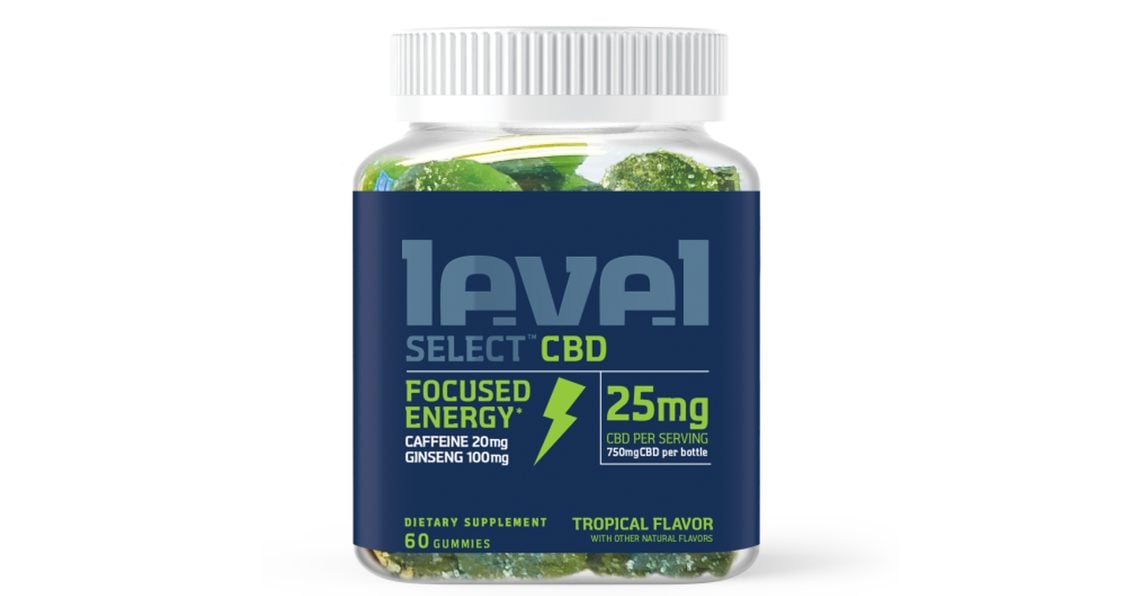 Fight fatigue, improve mental sharpness, and feel more awake with these amazing CBD gummies.
Product Overview
Finding the energy to get us through the day can often times be a challenge. Sure, we pump ourselves with caffeine, but our lives are busy. And that overload of caffeine causes unwanted side effects like jitters and crashes anyway. When we think of CBD, we often associate it with relieving stress, fighting inflammation, and working to relieve those sore muscles and joints.
However, it is a great energizer as well and its ability to increase energy is an often forgotten benefit. Level Select Focused Energy CBD Gummies are a delicious and convenient CBD supplement to help boost your energy levels while also keeping you more mentally sharp and bursting through unwanted fatigue.
Level Select Focused Energy CBD Gummies are formulated to help you fight fatigue, stay more mentally sharp, and feel more awake.
Level Select sought to create CBD products that differ from the rest in that they provide long-lasting effects. Designed and formulated for real results, quality is a top priority, and every step of the process is under Level Select's control. What this does is ensures the highest quality ingredients make it into your products, so you see the best results to your health and performance.
Level Select Focused Energy CBD Gummies Highlights
Level Select Focused Energy CBD Gummies are designed to help you fight fatigue and stay more mentally sharp, while also helping you feel more awake. Level Select has created an amazing formula of CBD, caffeine, and ginseng to promote these great benefits so you stay on top of all your workouts and can enjoy everyday activities.
You will find that 20mg of caffeine works to keep you more alert and awake, while 100mg of ginseng works to fight fatigue and give you more mental clarity and sharpness. With no THC in these gummies and a natural Tropical flavor, this CBD supplement is exactly what you need to see the best when it comes to focused energy.
Level Select has a complete CBD Gummies line as well with supplements for sleep and immunity and works tirelessly to only produce the best CBD supplements so you know exactly what you're getting to optimize your performance and overall health.
Ingredients
Organic Ginseng Root: May reduce fatigue and enhance physical performance to keep you working as efficiently as possible (1).
CBD: Works to relieve muscle soreness, promote healthy skin, and may reduce stress while also improving sleep (2,3).
Caffeine: Can enhance physical and cognitive functioning to give you energy and keep you more alert and awake (4).
Other Ingredients
Organic Tapioca Syrup, Organic Cane Sugar, Pectin, Water, Citric Acid, Sodium Citrate Dihydrate, Natural Flavors, Malic Acid, Organic Spirulina Extract, Turmeric Extract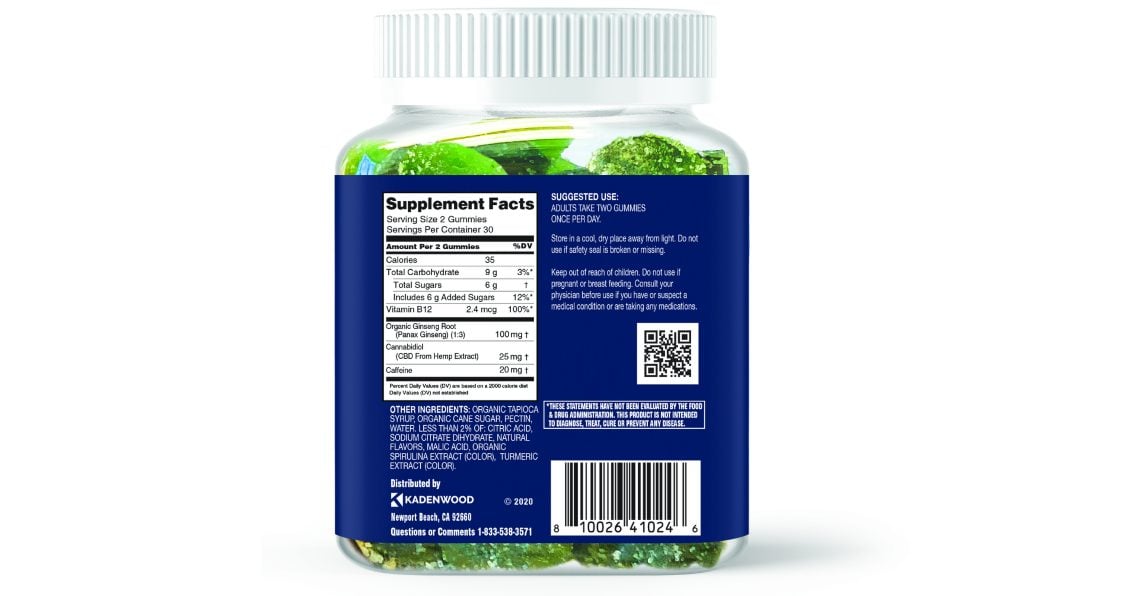 | | |
| --- | --- |
| Number Of Servings | 30 |
| Serving Size | 2 Gummies |
| Calories | 35 |
| Carbs | 9g |
| Sugar | 6g |
| Flavor | Tropical Flavor |
| Price Per Serving | $1.66 |
Price, Flavors & Effectiveness
Level Select Focused Energy CBD Gummies are what you need most to fight fatigue, stay mentally sharper, and feel more awake and serve as a delicious CBD option for those seeking the best benefits. With 30 servings per container, 2 gummies as a serving size will give you these amazing benefits with a great flavor in Tropical.
Level Select is rolling out nationwide retail in less than a month and are currently available in-store in major markets.
Pros
Great ingredients for energy, alertness, and fighting fatigue
25mg of CBD per serving
Designed for those who want more focus and energy
From a reputable company in Level Select
Cons
Premium priced CBD supplement
Price: $49.99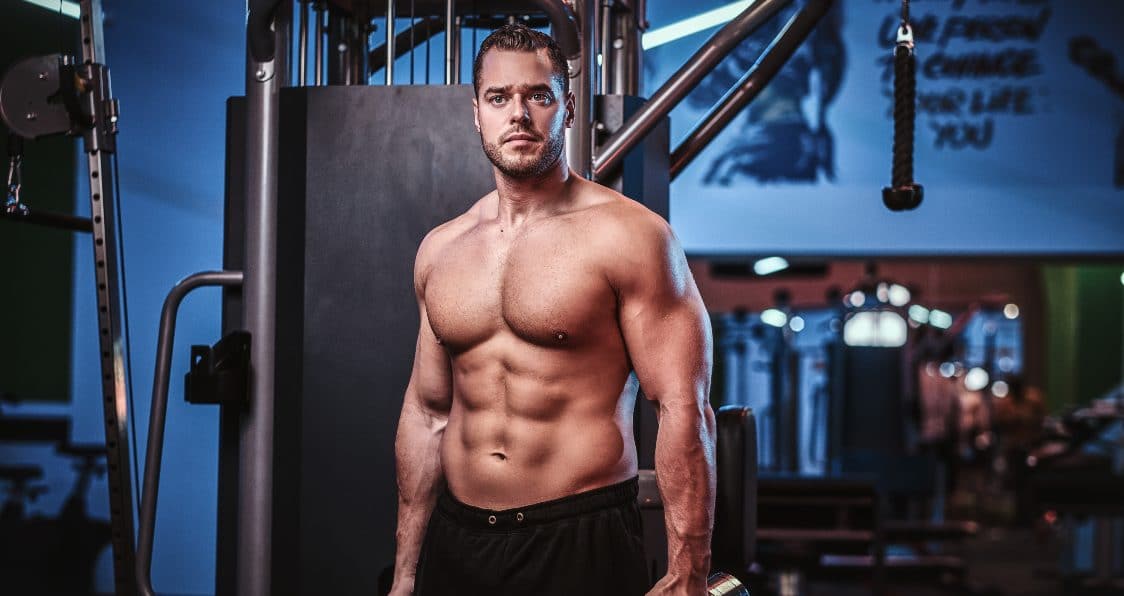 Who These Are Good For & How To Use Them
These gummies are perfect for those looking to enhance their energy to stay awake, more alert, and feel more energized. Whether you are an athlete or just someone who feels the need for an energy boost, Level Select has created a fantastic CBD product that tastes great and delivers.
Take 2 gummies per serving and all you have to do is eat and enjoy. Do note that with edibles, they take longer to digest than CBD oil, so that is something to keep in mind.
---
Check out our list of the Best CBD Supplements for more great CBD products!
---
Overall Value
Level Select Focused Energy CBD Gummies are exactly what you need if you find yourself short on energy. Able to assist with fighting fatigue and keeping you energized, you will find yourself more alert and more mentally sharp as you tackle any workout or task before you. Level Select knows that the CBD market is growing more and more saturated and seeks to stand out with premium supplements that people can trust. What you are really getting is a top tier CBD supplement great for energy and fighting fatigue with a delicious flavor and reputable company behind it. Try Level Select Focused Energy CBD Gummies today and give yourself a clean boost of energy as you burst right through fatigue.
Try Level Select Focused Energy CBD Gummies Today
---
Generation Iron may receive commissions on purchases made through our links. See our disclosure page for more information.
Let us know what you think in the comments below. Also, be sure to follow Generation Iron on Facebook, Twitter, and Instagram. 
*Images courtesy of Level Select and Envato
References