The Incredible Hulk himself is ready to help fight some crime in New Mexico.
One of bodybuilding's most iconic figures, Lou Ferrigno has built a legacy for himself in both the fitness and entertainment worlds. After starring in the 1977 classic documentary Pumping Iron, Lou Ferrigno would go on to appear in multiple film and television projects that saw his star rise in the late 70s into the 1980s.
His big turn as the Incredible Hulk is what helped Ferrigno break into the mainstream and has made him a popular figure in the comic book community, particularly now that superhero films are all the rage.
But now it appears that Lou Ferrigno is making another major shift in his life outside of entertainment and fitness as he looks to protect and serve as a Deputy Sheriff.
That's right, Lou Ferrigno is set to be sworn in on Thursday January 16, 2020 as a Deputy Sheriff in the state of New Mexico.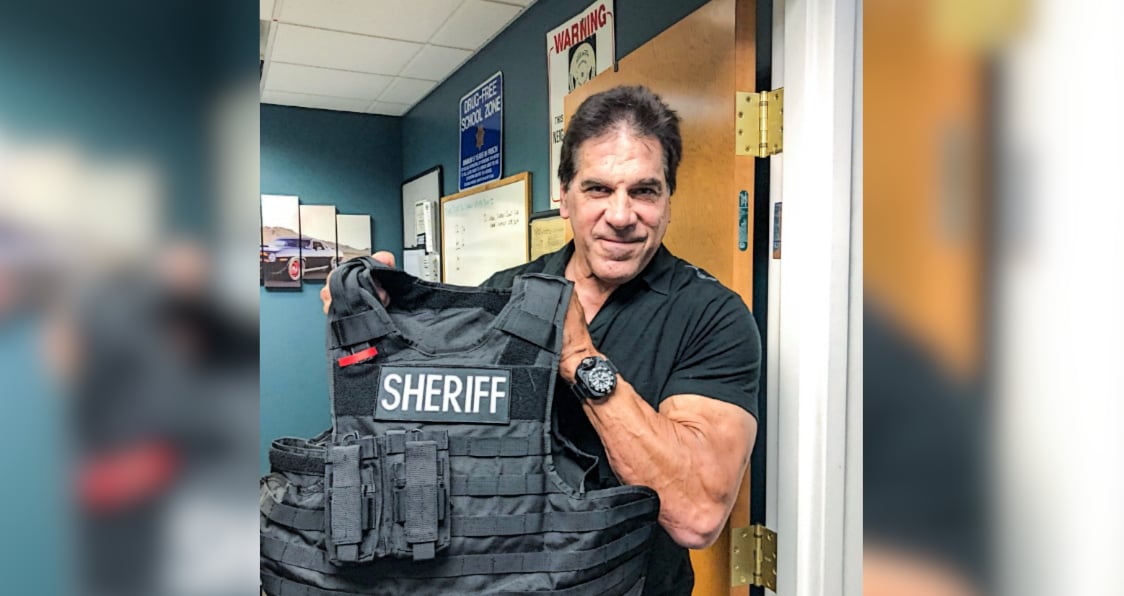 While that may come as a shock for some in the bodybuilding community, this isn't the first time Lou Ferrigno has served as law enforcement. Ferrigno has served as a deputy in Los Angeles county as pictured below.
Lou Ferrigno clearly has a passion for law enforcement and it shows. While his role would be mainly to precinct based, Ferrigno will also have the responsibility of supporting patrol officers. In an interview Lou Ferrigno talked about his role and how he takes this new appointment seriously.
"This is not a costume," Ferrigno said. "This I take very seriously and I'm very excited, very proud to be a deputy because my whole life I've always wanted to be a sheriff."
Now it looks like the legendary bodybuilder and actor will have his chance.
For more news and updates, follow Generation Iron on Facebook, Twitter, and Instagram.
---
Managing Editor at Generation Iron, Jonathan Salmon is a writer, martial arts instructor, and geek culture enthusiast. Check out his Instagram, Twitter, Facebook, and Sound Cloud for in-depth MMA analysis.
Header image courtesy of Instagram