Max Hall, son of Strongman legend Eddie Hall, is following in his father's footsteps.
The tradition of sons following in the footsteps of their fathers in sports goes back decades and decades. For Eddie Hall, he started his son, Max Hall, early and the results are paying off early.
In July 2022, Hall shared videos of showing his son the ropes of bench press and deadlifts. Max Hall has continued to train at just 11 years old and recently hit his PR deadlift of 100kg (220.5lb). He told his father that his new goal is to double it and reach 200kg by his 12th birthday next year.
During the 2016 World Deadlift Championships, Hall became the first person to deadlift 500kg (1,102.3lb). The very next year, he was crowned champion of the World's Strongest Man event and solidified his spot as one of the best in Strongman. Sincethen, he has dabbled in boxing, making a significant physique transformation and took on fellow strongman Hafthor Bjornsson.
Hall has been training to take the bodybuilding stage. He shared his plans at the beginning of the year and hopes to take the stage at the backend of 2024. Until then, he continues to train hard and lift big weights.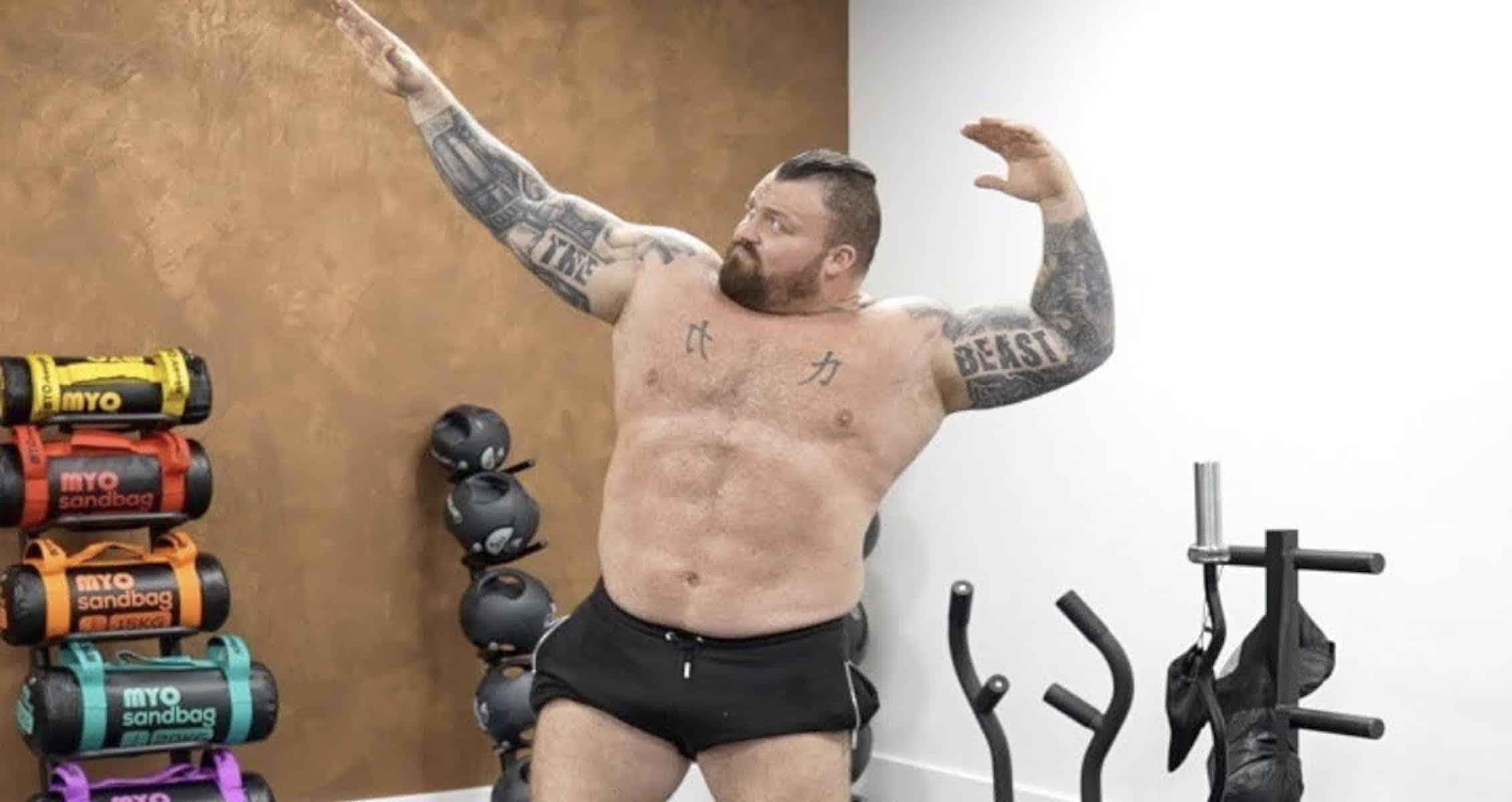 Max Hall Hits New PR Deadlift
Following in his father's footsteps, Max Hall crushed a new PR deadlift and looked like he had plenty left in the tank. Eddie Hall shared the video to his Instagram on Wednesday.
"The Boy deadlifted 100kg 🥹
Says he wants 200kg by his 12th birthday 🤯💪
#fatherandson #family #gym #deadlift #pb
Big Love,
The Beast"
View this post on Instagram
In June, Eddie Hall shared his weight of 385 and announced that he would be entering his cut within two months. That could be the stage he is in right now as he looks to drop more weight. This was up from his weight in January of 360. Hall put on more muscle mass in order to slim down in preparation for bodybuilding.
Now, along with his own ventures, Hall gets the pleasure of training his son who has taken on a similar passion in the gym.
For more news and updates, follow Generation Iron on Facebook, Twitter, and Instagram.