Hafthor Bjornsson teased a return to strongman after this past weekend's event.
Hafthor Bjornsson is one of the best Strongman competitors in the history of the sport. After moving his focus to boxing over the last two years, he returned to Strongman attempting to break one of his own records. Could a full return to the sport be on the horizon for Thor?
Bjornsson appeared at the 2022 Rogue Invitational Record Breakers on Sunday in Austin, TX. He was attempting to break the Weight Over Bar record, which he previously set at the 2019 Arnold Strongman Classic. Over the weekend, Bjornsson was able to clear a bar of 20 feet, 3 inches with a 25.4kg (56lb) weight.
View this post on Instagram
Hafthor Bjornsson shared a video to his YouTube channel showing the lead up to his world-record attempt. He also showed an interview where he hinted as a possible return to the sport.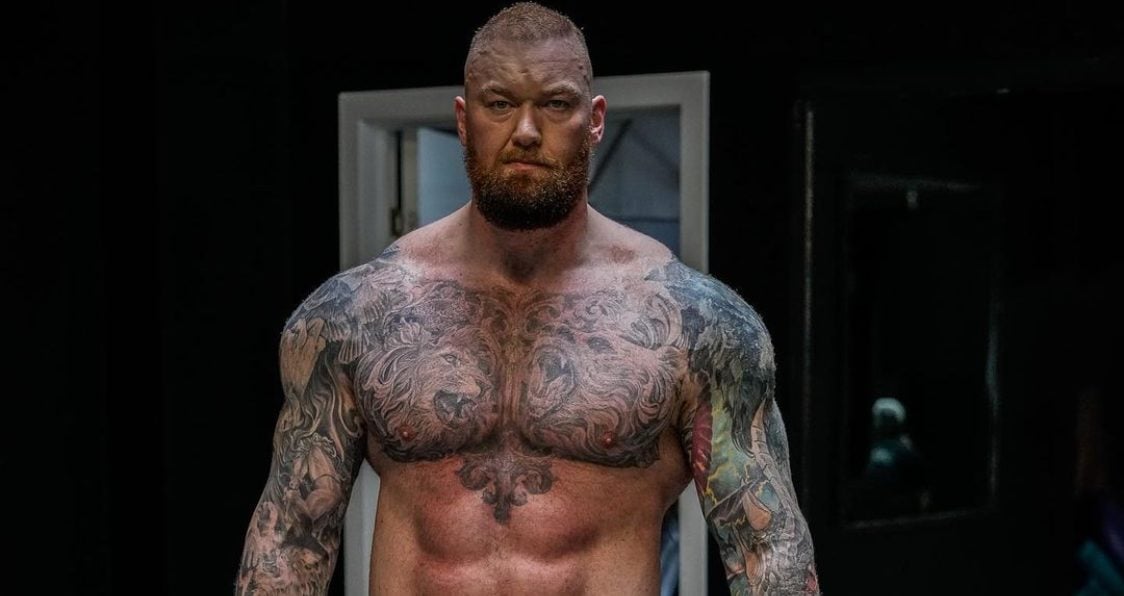 Hafthor Bjornsson: "I Can Tell You This, I Might Come Back"
Hafthor Bjornsson recently made the decision to end his time as a boxer. Over the last two years, Bjornsson was able to go through an insane physique transformation. He lost a significant amount of weight and built a shredded physique. During this time, Thor did not lose much strength and showed it off with some crazy deadlifts on social media.
Now, he has set a new mark in a world record he already held. The deadlift world record could be next on his list if he decides to make a comeback.
"It's really tempting to come back, especially to compete in a show like this. You never know. I haven't made my decision today, but I can tell you this, I might come back."
View this post on Instagram
Hafthor Bjornsson won the 2018 World's Strongest Man Competition and is a three-time Arnold Strongman Classic winner. He has logged 38 victories in his career. This includes the Europe's Strongest Man title as well. Bjornsson has reached the pinnacle of Strongman on many occasions and could have some more to accomplish.
If Bjornsson returns to competition, he will bring plenty of eyeballs and expectations. This could be his next venture after accomplishing what he wanted to in the ring.
For more news and updates, follow Generation Iron on Facebook, Twitter, and Instagram.