Hafthor Bjornsson will no longer compete in the boxing ring.
There has been speculation in recent months on who Hafthor Bjornsson will take on next in the boxing ring. Many names have been thrown around but the former strongman announced that there will not be another opponent. On Monday, Bjornsson shared a video to his YouTube page announcing that he is done with boxing.
"This is a very difficult thing to talk about. I've made a decision to move on from boxing, to not compete in boxing again. To say goodbye to being and just not fight again," Hafthor bjornsson said.
In March, Bjornsson defeated fellow strongman Eddie Hall by unanimous decision. He ends his career with a record of 2-0-2 and one of the most amazing physique transformations that you will ever see.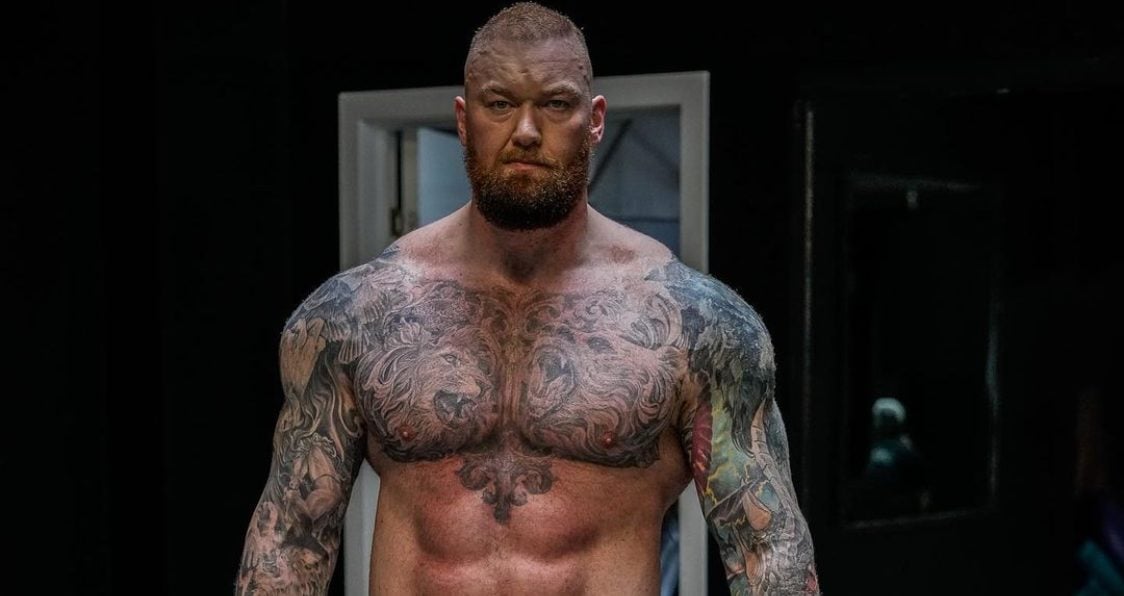 There were talks of Hafthor Bjornsson looking to fight either Martyn Ford or Tyson Fury next. It went as far as Bjornsson and Fury going back-and-forth a bit on social media but nothing came out of the talks.
"There was a time where there was talk between Tyson Fury and myself, between his team and my team. But that didn't go through."
Hafthor Bjornsson trained as a boxer for close to three years. In that time, he built a physique that was shredded while maintaining his elite strength. Bjornsson lost the weight that he kept on during his strongman career and shifted gears completely.
In the beginning of the video, Bjornsson admitted that boxing was not a passion of his but he is proud to have done it.
"For all of the months and all of the years that I did boxing, even though it wasn't many years, I proved people wrong and I made people proud. That was very satisfying for me. In reality, the passions never there. It was all a grind but I never really loved the sport. I have a lot of respect for boxing because I know all the work that goes into it."
What's Next For Hafthor Bjornsson?
In the near future, Hafthor Bjornsson shared that he will be attempting to break one of his own world records in just under two weeks.
"I'll return to Austin, Texas on Oct. 27 to break by world record at Rogue Invitationals. After the show on Sunday, athletes are going to go out and try to break records during the record breaking events…The world record I'm about to beat is the beat over bar with 25kg."
Bjornsson set this record back in 2019 at 20 feet 2 inches. He will now appear at the 2022 Rogue Invitational and try to break it once again.
View this post on Instagram
Moving forward, Bjornsson did not share his long-term plans but did tease a possible attempt to break his deadlift record as well. Bjornsson explained that he will be sharing another video to his YouTube channel to discuss future plans.
"I was hoping that someone would break it but no one was able to so it looks like I have to break this one then maybe go back to strongman and break my deadlift world record. What do you guys think?"
For more news and updates, follow Generation Iron on Facebook, Twitter, and Instagram.