Michael B. Jordan pushes himself in training to prep for Creed 3.
Ahead of the third film in the Creed series, actor Michael B. Jordan is hitting the weights hard. The Black Panther star is looking to pack some muscle onto his frame to once again embody the role of Adonis Creed in the upcoming film.
These days it isn't enough for an actor to just be able to memorize their lines. It's all about full immersion and in order for audiences to believe what they're seeing on screen is true, an actor must fully embody their role. Playing a pro bodybuilder? Better hit the gym and bulk up your frame. Playing a secret agent? You better get weapons training and again hit the gym to get your body in tip top condition. And of course, there's the superhero. That one is self-explanatory. For actor Michael B. Jordan playing such roles are nearly second nature at this point.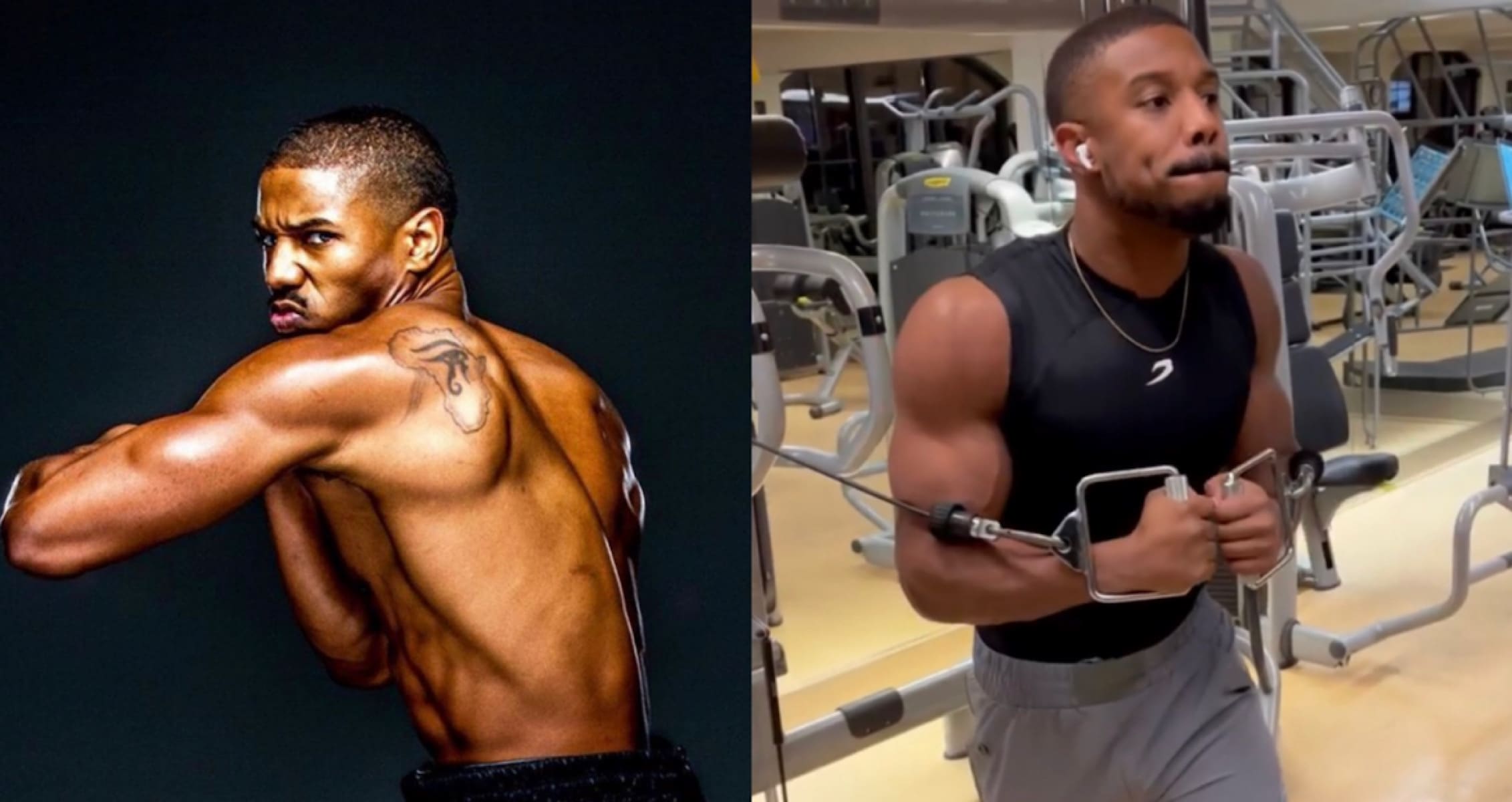 From Creed to Black Panther, Michael B. Jordan has had to stay in the gym to play the iconic roles of Adonis Creed and Eric Killmonger. He's fully embraced the reality of building a body worthy of these physically demanding roles. You can't play a boxer and not build a fighter's physique. These days it's just unheard of.
So ahead of Creed 3 Michael B. Jordan once again finds himself in the gym, taking his physique to the next level. In order to pull off playing a championship caliber boxer Jordan has once again enlisted the help of his long-time trainer Corey Calliet.
Veteran Trainer
An experienced bodybuilder and personal trainer, Corey Calliet is no stranger to body transformations. He's cornered a market on training celebrities after all which means Calliet clearly knows his stuff. He's built up his own impressive physique over time which shows that he has the formula to get into incredible shape.
Slow progress is better than No progress. Practice what you Preach or don't Preach at all!! 35 is about to be the best year ever.
View this post on Instagram
Corey Calliet is once again helping Michael B. Jordan get ready for another physically demanding role. The two have worked together in the past and clearly the pairing has paid dividends for Jordan.
View this post on Instagram
Now as he prepares to once again play Adonis Creed in Creed 3, Michael B. Jordan is throwing himself into his training. Under the watchful eye of Corey Calliet, Jordan is undergoing some intense training to prepare for the role. That not only means undergoing boxing training, but bodybuilding training as well.
Creed Training
Here we can see the popular actor being put to the task with some solid upper body training.
View this post on Instagram

Like they say, no pain, no gain and Michael B. Jordan is clearly embracing the notion. He's willing to push through his limits in order to put on an authentic performance in this next outing in Creed 3. There can be no doubt that the final product will look impressive much as the last two times Jordan embodied the role.
What do you think of Michael B. Jordan and his training for Creed 3?
For more news and updates, follow Generation Iron on Facebook, Twitter, and Instagram.
---
News and Editorial Writer at Generation Iron, Jonathan Salmon is a writer, martial arts instructor, and geek culture enthusiast. Check out his YouTube, Instagram, Twitter, Facebook, and Sound Cloud for in-depth MMA analysis.