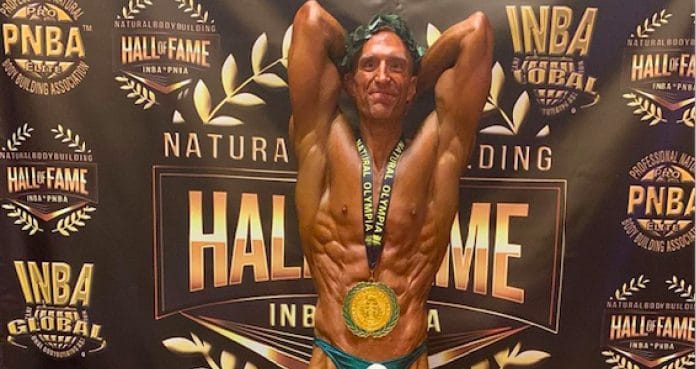 Mirco Burger became the first German honored laurel wreath in a pro class at Natural Olympia. 
Mirco Burger was honored as the first-ever German natural bodybuilder with a first-place medal in a pro division at the Natural Olympia on Saturday, November 13, 2021. He expressed his feelings towards winning on social media stating:
All good things come in threes. 

The third attempt and the most formidable challenge of my life as an athlete were rewarded with gold and secured the last and most highly endowed title in the collection, which I had set as a 10-year goal in 2018.

Even after a sleepless night, it is hard to believe that the impossible became possible and that the 1st German ever was honored with the laurel wreath in a pro class at the Natural Olympia.
Below is his post about it.
View this post on Instagram
As the adage goes, the third time was, in fact, the charm for Mirco Burger at the Golden Nugget Las Vegas Hotel & Casino Saturday night for his third appearance at 2021 Natural Olympia. Burger credits his success to believing in himself and having a much deeper meaning for winning than for medals and prize money. 
Although 2021 Natural Olympia was the first time Burger secured first place in a pro class at the most significant event in natural building of the year, he's no rookie when it comes to collecting gold in other salient competitions. Before 2021 Natural Olympia, Burger had already received titles, including a 4-times German champion plus overall, Mr. Universe 2019, and World & European champion. 
Natural Bodybuilding
Mirco Burger is an avid supporter of natural bodybuilding. In an Instagram post on December 10, 2020, Burger expressed that he feels fitter and more productive than ever at the age of 44, and it's a motivation for him to continue competing in natural bodybuilding. Below he's holding a natural bodybuilding book in an Instagram post.
View this post on Instagram
Natural bodybuilding doesn't get as many eyes as the International Federation of Bodybuilding (IFBB). Still, it does follow a strict protocol for competing to make competition fair and protect athletes. Each athlete must undergo drug testing by the World Anti-Doping Agency (WADA), the highest quality drug testing for professional sports. 
Athlete and Coach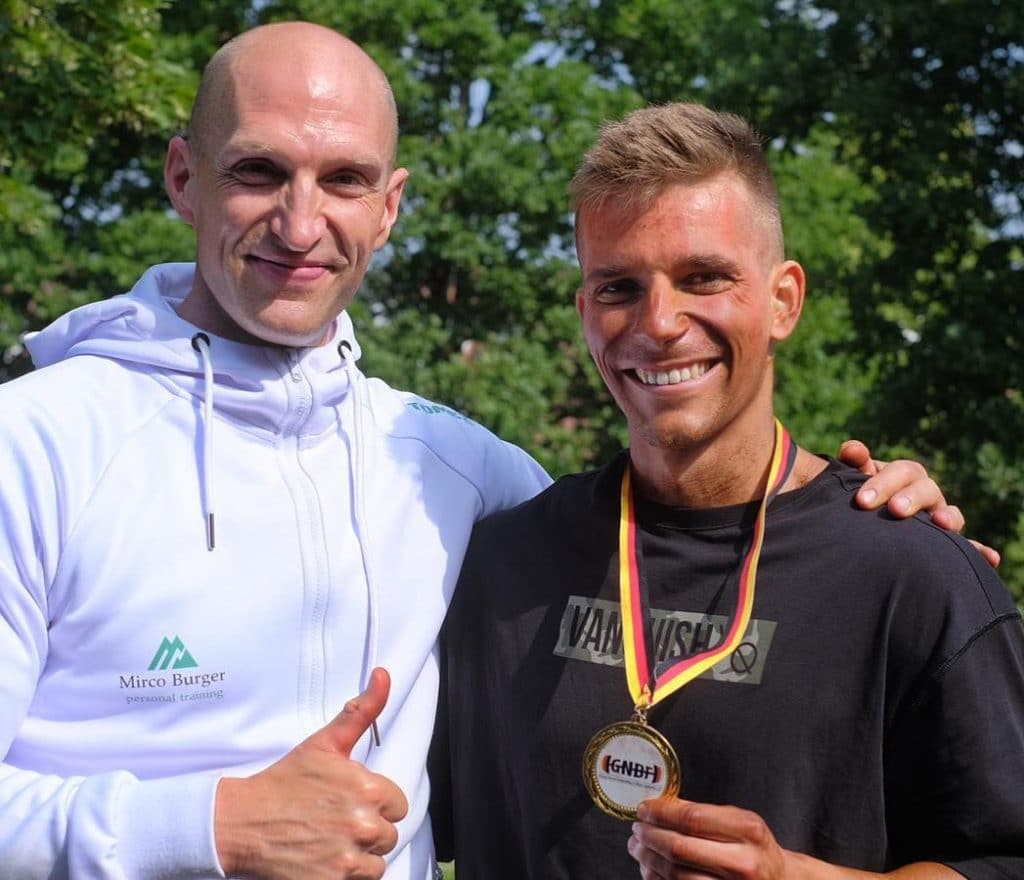 Mirco Burger spreads the success of his achievements in bodybuilding via coaching. He helps people with their fitness to make them more confident and excel in business and life. He believes that being healthy is vital for being successful. And without health, success is not enjoyable. 
Mirco Burger sets the bar high for rising German Natural Bodybuilding & Fitness (GNBF) athletes. He displays that you can still be in fantastic shape and successful as you age through the proper training regimen and diet. So whether you're a pro natural bodybuilder and have your sight set on gold, or a middle-aged commoner, the choice for health and wealth is yours. 
Generation Iron would like to congratulate Mirco Burger on winning Men's Bodybuilding Masters at 2021 Natural Olympia. And becoming the first German to win a pro class at that event. 
Follow us on Instagram, Facebook, and Twitter to stay up to date on natural bodybuilding!